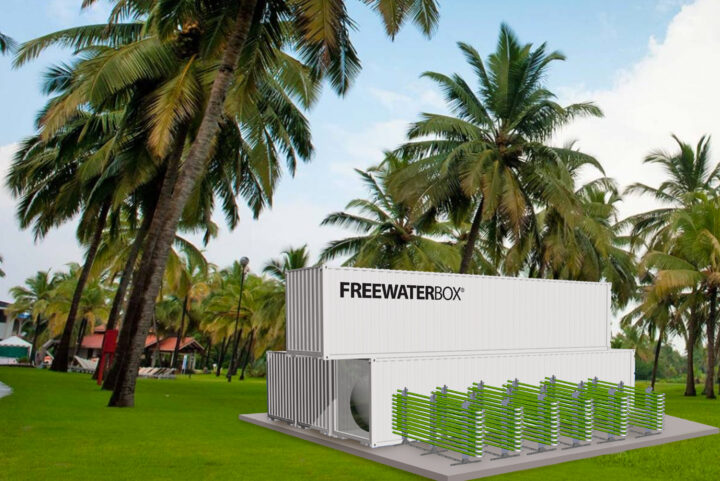 French President Hollande witnesses signing of joint French-Chinese eco wastewater treatment venture planned to debut at Atmosphere Kanifushi Maldives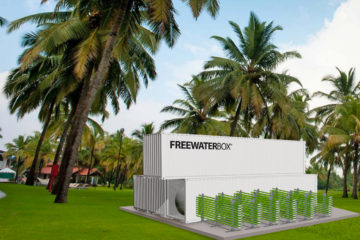 On November  2nd, the French President Hollande witnessed the official signing of a joint venture between French start up Ennesys SA and the Chinese enterprise Shandong Deli Environmental Protection Engineering Co- Ltd, to create YEEP (Yantai Ennesys' Environmental Production).
The two companies have joined forces to manufacture an innovative system that recycles wastewater and high value organic biomass and transforms this waste into energy and organic fertilizer.
The first system produced by this new joint venture is planned to be installed by the end of the year at Atmosphere Kanifushi Resort in the Maldives, as part of a global order placed by a local joint venture between FushiVest Private Ltd and the SIMDI Group. In the Maldives, the system will be known as the 'FushiEnvironment Waste to Energy System', whilst elsewhere the product will also be known as the FREEWATERBOX®.
The system has been slightly modified for Atmosphere Kanifushi Maldives in order to also produce around 1300 kWh of electricity per day.
President Hollande hailed this project as a joint effort between France and China to achieve visible results in the fight against climate change.
Ennesys' founder and CEO, Pierre Tauzinat commented: "This is a fantastic opportunity to bring a solution to places where water and organic waste management are vital issues. Thanks to this new joint-venture company, innovative French technology will meet Chinese high standards of production in terms of environment, and together with our partner, we will produce relevant equipment, bringing value to local populations by valorising their waste. Thus, this joint venture corresponds to the industrialisation step for us, with the commercialization of our innovative FREEWATERBOX®."
Based on a phyco-remediation process using micro-algae, the innovative FREEWATERBOX® is a standard, self-contained, plug & play and scalable system that treats wastewater and organic waste simultaneously, which are then converted into two essential resources: recycled water and high value organic biomass, which can then be transformed into energy and organic fertilizer. Moreover the algae growth process of each system absorbs a minimum of 100 Tons of CO2 per year.
Deli Yu, the Chairman of Shandong Deli, stated that Ennesys' advanced organic waste treatment solutions coupled with biomass production greatly supplements Shandong Deli's business and that this joint venture between the two companies will provide a unique pollution-solving measure that has never been applied in China, as well as generate a "synergetic win-win situation".
The joint venture will be based in Yantai, Shandong Province, and will serve as the global manufacturing and distribution centre for Ennesys' wastewater treatment facilities. Shandong Deli will also invest in Ennesys' parent company in France.
Ennesys SA was awarded the Prize of French Excellence in 2014. Ennesys is an innovative French company that uses proprietary micro-algae to recycle organic waste and treat wastewater.  The system is ideal for integration into plumbing systems to treat wastewater; for the treatment of kitchen waste (a huge problem in China and other parts of the world); effluents from farms, breweries, food industries and other industrial polluters; and for re-capturing water in remote or water-poor locations. For more information please visit ennesys.com.
Shandong Deli is a hi-tech environmental company with nearly 20 years' rich experience in the treatment of sewage and airborne particles, as well as engineering design, non-standard equipment manufacturing, installation and commissioning, and engineering services. For more information please visit en.delihuanbao.cn.