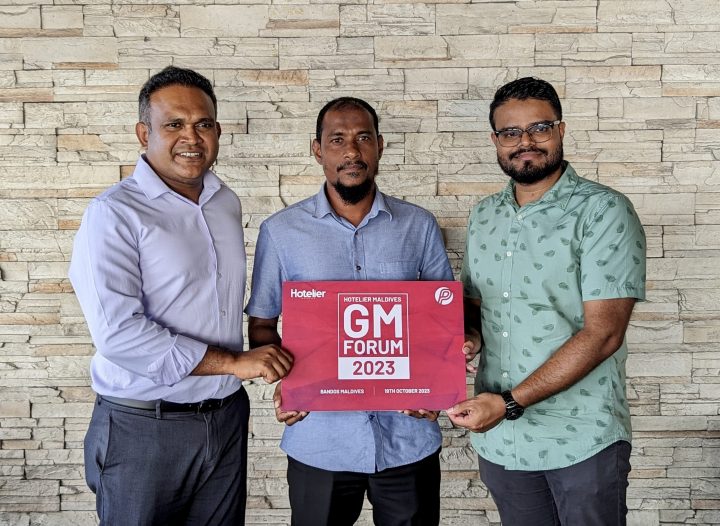 Souvenir Marine named Transport Partner for Hotelier Maldives GM Forum 2023
Hotelier Maldives, the leading tourism and hospitality publication in Maldives, today announced the signing of Souvenir Marine Pvt. Ltd., a pioneering force in the marine transportation sector, as the official Transport Partner for the highly anticipated 2023 General Managers (GM) Forum. The event is set to take place on October 19, 2023, at Bandos Maldives, bringing together leaders, innovators, and experts from the global hospitality industry.
Established in 1994 as a small tourist gift shop in Malé, Souvenir Marine has evolved over the years into a powerhouse of high-speed sea transportation services. With the expansion of its tourist gift shops in 2004, the company seamlessly transitioned into providing top-notch speedboat transportation services. Today, with an impressive fleet of 35 speedboats, Souvenir Marine efficiently transfers a substantial number of tourists, primarily from Velana International Airport and various domestic airports across the Maldives, to resorts while upholding the highest standards of quality and service.
Amjad Ismail, Managing Director of Souvenir Marine, expressed his excitement about the partnership: "We are immensely proud to be chosen as the Transport Partner for the prestigious 2023 GM Forum. This partnership aligns perfectly with our commitment to providing reliable and seamless transportation experiences across the Maldives. As a company deeply rooted in the culture and hospitality of this exquisite nation, we are eager to contribute to the success of this remarkable event."
The GM Forum, since its inauguration in 2016, has been a dedicated platform for over 100 general managers and hoteliers to gather, discuss industry-related problems, exchange ideas, and propose solutions. Now in its seventh edition, the theme for this year's forum is 'Innovation and Technology for Sustainability'. This theme reflects the rise in new technologies, the fast-paced changes in the world, and the increasing number of eco-conscious travellers. It also aligns with the 'Tourism for Good' concept, emphasising the role of the hospitality industry in promoting sustainable practices.
Ali Naafiz, Editor of Hotelier Maldives, remarked, "The partnership with Souvenir Marine is a testament to the Maldivian spirit of excellence and hospitality. Souvenir Marine's commitment to delivering top-quality services perfectly complements the forum's mission of fostering collaboration and growth in the Maldives' hospitality industry."
As the Transport Partner of the 2023 GM Forum, Souvenir Marine is poised to play a crucial role in ensuring the seamless transportation of delegates to and from the event venue, allowing participants to focus on enriching discussions, networking, and forging new partnerships.
Since its inauguration in 2016, the Hotelier Maldives GM Forum has become one of the leading hospitality events in the Maldives. It is the only event in the country dedicated to hotel and resort general managers. The annual forum provides a platform for over 100 general managers and hoteliers to gather, discuss industry-related problems, exchange ideas, and propose solutions.
For more information, please visit www.hoteliermaldives.com/gmforum. For sponsorship opportunities, please contact sales@hoteliermaldives.com.