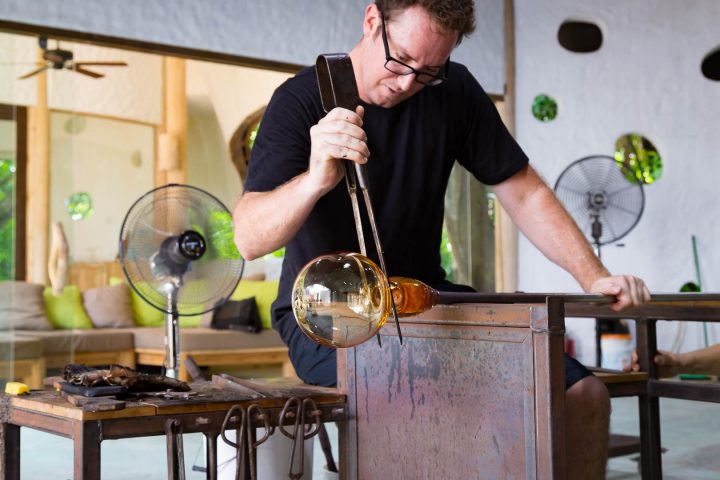 From Trash to Treasure – Soneva Art and Glass
If we take a closer look at the waste-management process of countries, there is no lack of stories from around the world about how our overproduction and overconsumption habits are taking a toll on our planet. To tackle this, communities and businesses alike are increasingly leaning towards the practice of repurposing or upcycling items, and the luxury resort Soneva Fushi here in the Maldives is setting the new standard with their first of its kind, hot glass studio.
From trash to treasure, the Soneva Art and Glass studio breathes new life into used glass materials in their effort to go green by using a hands-on approach in waste-management. The studio that launched in 2015, invites guests and artists to repurpose glass materials by transforming them into new, unique creations that can be taken home.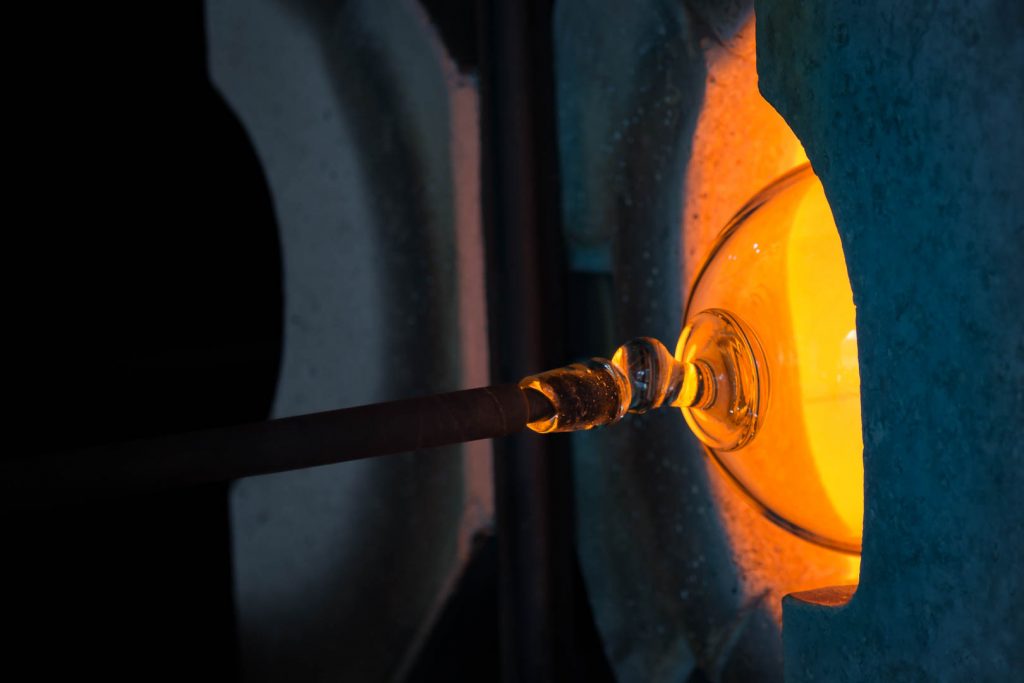 Featured Image: Soneva Art and Glass Studio 
What is Upcycling?
The term 'upcycling' was first coined in 1994 by German engineer Reiner Pilz, as a process where "old products are given more value, not less" -but it is by no means a new concept to the art world. The act of repurposing old materials to create art can be traced back to early history and more recently even Pablo Picasso's creations such as his world-famous sculpture "Cabeza de Toro" which was made with the handles and saddles of a bike. Several artists have since followed suit and Soneva Fushi is now another avenue that is embracing the sustainable concept.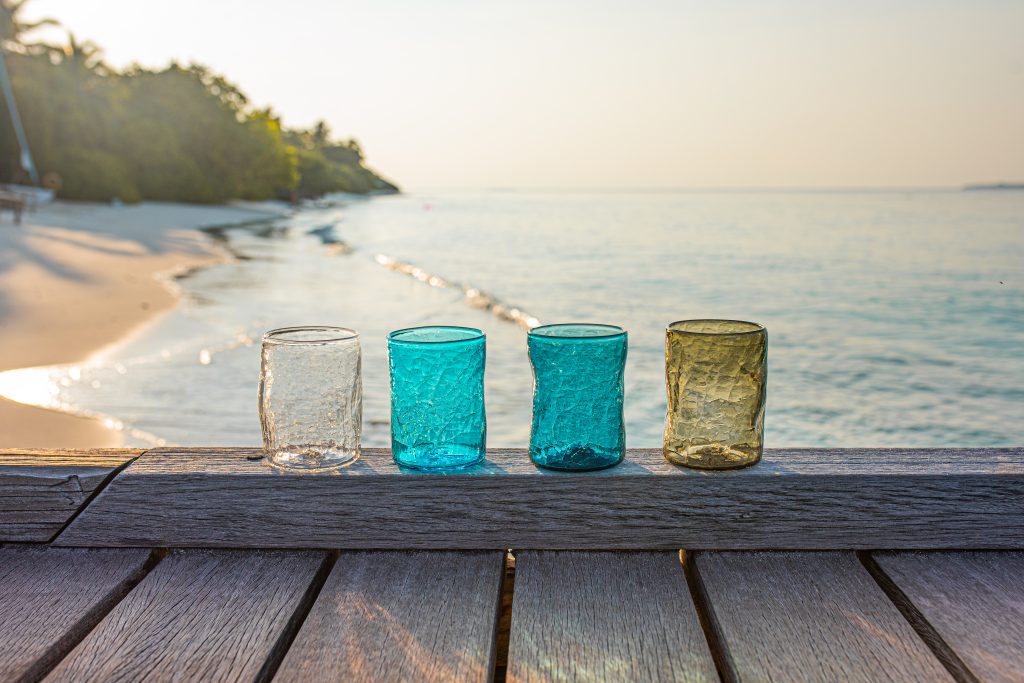 Featured Image: Soneva Fushi Artworks 
Soneva Art and Glass 
It is estimated that more than five tonnes of glass waste are produced by resorts in the Baa Atoll alone, where the studio is located, per month, and they repurpose this glass from the Soneva resorts and other neighboring resorts to create the art pieces. These stunning yet functional creations by the studio such as custom-made plates, bowls, and glasses can be seen displayed throughout the restaurants and villas at Soneva Fushi and even their sister resort, Soneva Jani.
At the studio, guests can learn how to create different pieces of artwork with the assistance of their skilled team of glass specialists through three different classes: glass blowing, paperweight and sand casting. They will be guided through all the fundamentals of the glass making process and will also be taught how to create a personalized sand-cast artwork which can be designed and decorated to their own preference.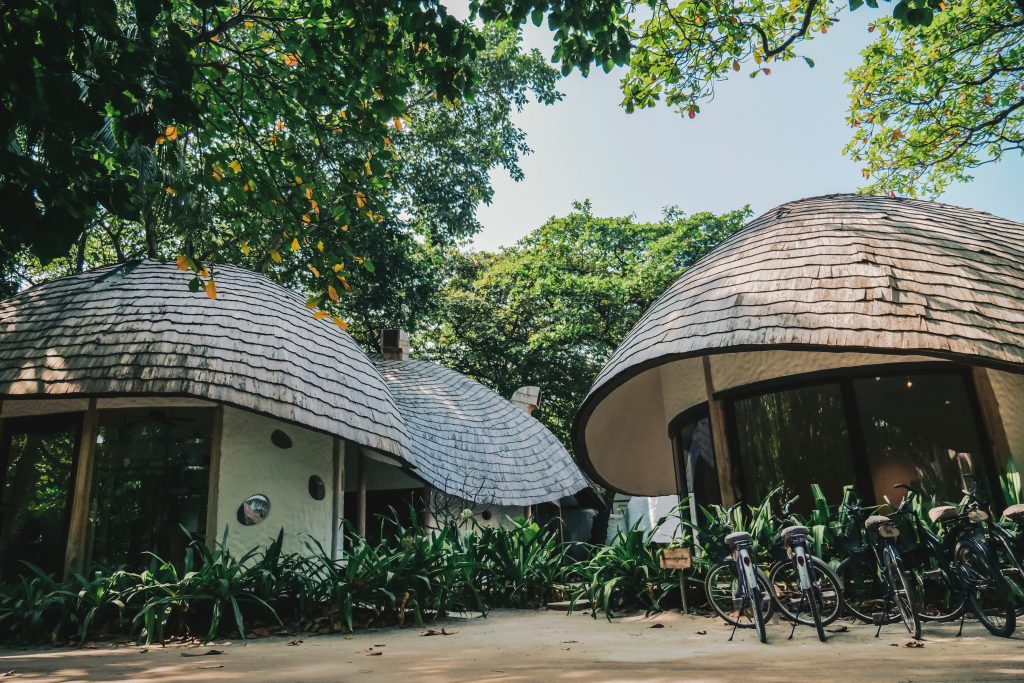 Featured Image: Soneva Art and Glass Facility
Featured Artist Program 
Every year, the resort also holds a 'Featured Artist Program' where they invite between 3-5 artists from around the world, to collaborate with the resort's glass team to create unique pieces of artwork that will be exhibited in the Soneva Gallery. Artists such as Maestro Lino Tagliapietra, Flavie Audi, Tobias Møh, and Maria Koshenkova among many others have graced the studio to date where guests have been given the rare opportunity to witness these world-renowned artists first handedly at work.
The most recent resident artist welcomed at the resort was the British artist and designer, Stuart Haygarth who is best known for his unique take on upcycled artistry which employs commonplace items of everyday life, discarded objects and detritus. Guests can also look forward to a new rotating programme of visiting artists in the upcoming year and in the meantime, they can purchase the items created by the studio and enjoy the courses that enticingly turn glass into new currency.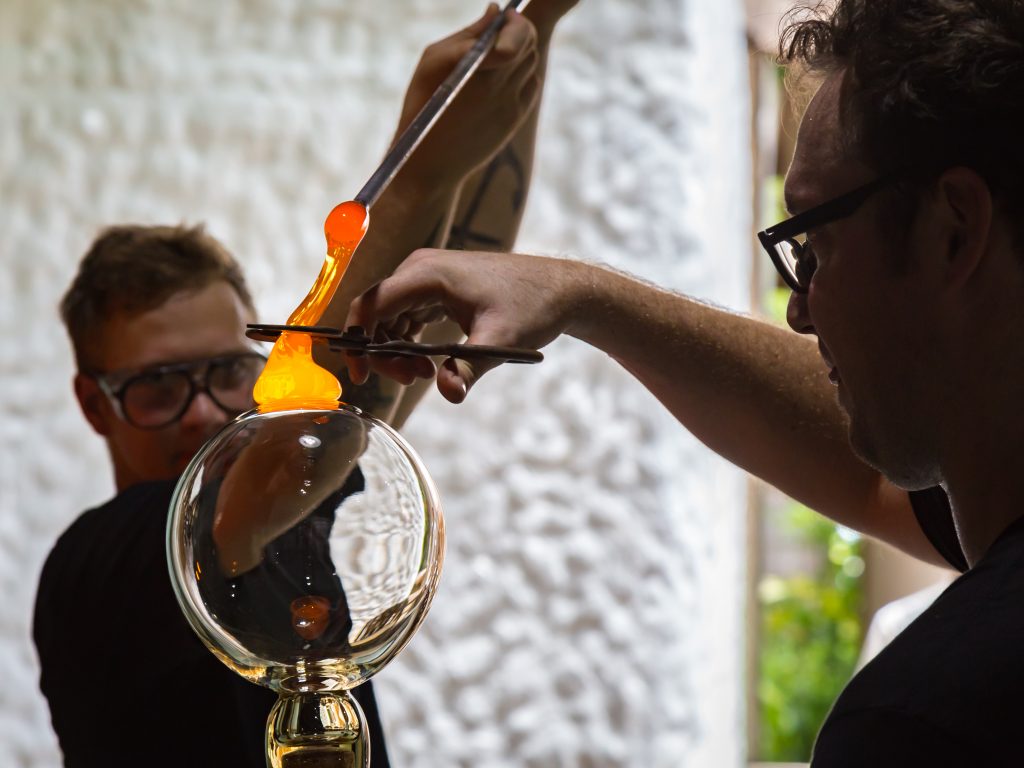 Featured Image: Soneva Art and Glass Studio