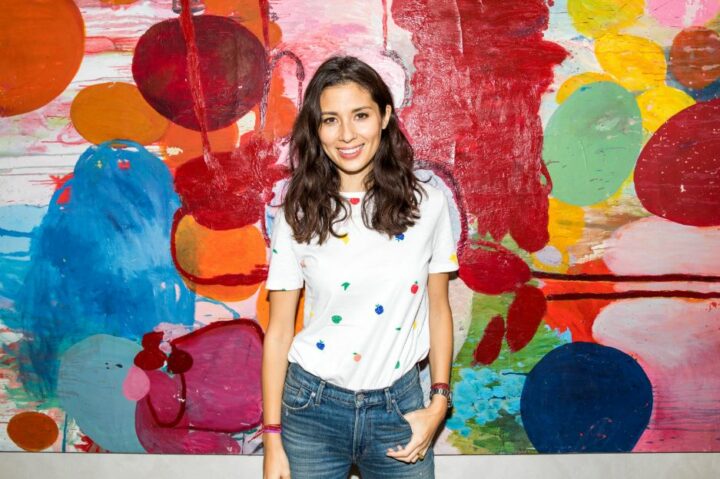 Wellness redefined at Gili Lankanfushi with innovative programme
Wellness tourism, or tourism for the purpose of promoting health and well-being through psychological, physical, or spiritual pursuits, is a rapidly developing niche market in the tourism industry and is increasingly becoming the industry norm for tourist destinations in tropical regions. Whilst tropical resort vacations are synonymous with rest and relaxation, it was only recently that resorts started introducing programmes designed for providing guests with a wellness experience.
Gili Lankanfushi, the luxury eco-resort, is introducing a revolutionary new wellness programme for 2018, with bestselling author, Ayurveda enthusiast, cook and wellbeing entrepreneur Jasmine Hemsley; international author, breath coach and founder of Breathing Tree Rebecca Dennis; meditation guide, inspirational speaker, writer and intuitive mentor Jody Shield; and hypnotherapist, anxiety expert and bestselling author Chloe Brotheridge visiting the resort.They will be leading island residencies throughout the year, offering revolutionary treatments and workshops for guests, and passing on their skills to the team at the island's Meera Spa so that the resort can continue the programme. The international wellness residency programme was launched in March with Jasmine Hemsley visiting the island from March 12 to March 19."She led immersive and soothing sound bath sessions, helping guests to switch off their minds, open their hearts and nurture their spirits with waves of therapeutic crystal tones to balance the chakras," says Gili Lankanfushi.
"Wellbeing warriors were able to enjoy a masterclass on the ancient principles and wisdom of Ayurveda, and Jasmine's own journey of discovery over the past decade, whilst foodies were treated to a live cooking masterclass, with Jasmine teaching a number of signature recipes from her new Ayurvedic cookbook – East by West."April 10 to 18 saw the arrival of Rebecca Dennis. Rebecca trained in Transformational Breath, the cutting edge breath technique used to harness the power of conscious breathing to unblock emotions and release tension, and specializes in treating issues such as stress, anxiety, addiction and sleep problems."Rebecca is offering in-depth conscious breathing workshops for island guests to help them to find clarity and deal with any issues they left back home," according to Gili Lankanfushi. During her time on the island, Rebecca is set to carry out private breathwork sessions for a deeper immersion where guests will be able to continue their individual breathwork journey in their villas with the help of guided conscious breathwork tips.August 22 to 29 will mark Jody Shield's reign over the island. Jody, who is fast becoming a household name amongst London's elite as the preferred healer for all modern emotional woes, will, according to Gili Lankanfushi, be helping guests to "switch off, clear emotional debt and restore their energy abundance through meditation, mindfulness and her transformative LifeTonic classes."Exclusive one-on-one sessions will be offered to the island's guests with their villas being equipped with audio guided meditations to help them make the most of the island's serenity. Chloe Brotheridge will be wrapping up the international wellness residency for the year.From November 10 to 17, she will be leading hypnotherapy sessions on the island aimed at helping guests with issues such as anxiety, confidence and sleep problems. Chloe will also be offering a talk on her practical guide for women suffering from anxiety – the Anxiety Solution. Guests interested in exploring hypnotherapy on a deeper level can book private sessions with Chloe to work through their emotional issues.The 2018 Gili Lankanfushi international wellness residencies are designed to complement the island's existing programme of unique holistic visiting practitioners, working under Permanent Master in residence Esther Bitongan Balaodan who specialises in Kundalini therapy bodywork and the island's resident yoga and Ayurveda master, Devendra Prasad Pokhriyal, offering everything from Kundalini therapy bodywork from India, crystal healing, neuro-linguistic programming, to Chinese Chi Gung healing. The island also offers complimentary daily sunrise yoga classes at the beachside Yoga Champa.
In addition, the island's Meera Spa currently offers a wide range of signature therapeutic treatments. Inspired by nature, the treatments utilise local flower petals, organic herbs and earth clays to heal and nurture the skin. The spa's steam room and sauna are linked by an open-air walkway to the glass-floored treatment rooms where guests can enjoy a spectacular underwater view while getting spa treatments. Spa guests are encouraged to relax in the vast relaxation areas, which boast panoramic ocean views while enjoying freshly brewed pots of spicy Maldivian ginger tea.