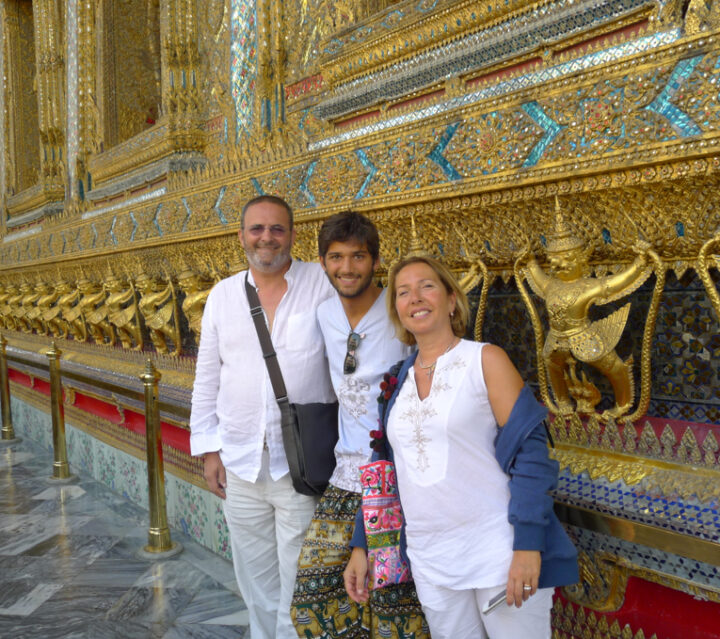 Giuseppe D'Amato and TGI Maldives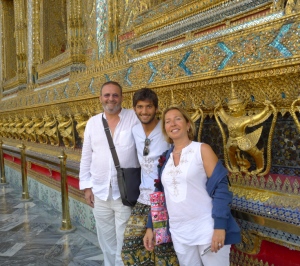 It was a series of events that happened in Sri Lanka that made Giuseppe D'Amato, Managing Director of TGI Maldives, arrive in the Maldives for the first time in 1983. "I was in Sri Lanka for holiday when the civil war started, and there was shooting in Colombo and Petta was on fire. We've just arrived in Sri Lanka so we didn't really want to go back and the only option we had was to move out to Maldives because the Indian embassy was closed and we couldn't get a visa for India", he explains.

After landing in the Maldives, D'Amato headed to Furana, which is today's Sheraton Maldives Full Moon Resort & Spa. While at Furana, he found out that an Italian tour operator was bringing in tourists and that the dive centre on the island needed somebody who spoke Italian. "They offered me the opportunity of coming back for a couple of months, just to give them a hand. I was already an instructor, an assistant instructor, so I took the chance and I got back and I worked with them for a couple of months", says D'Amato. In addition to Furana, D'Amato received the opportunity of working at some other resorts, and at the same time was offered the option of operating the dive centre at Halaveli. In 1984, D'Amato took on this opportunity that allowed him to become one of the veteran dive operators in Maldives, and has been running the dive centre at Halaveli ever since.
"Those days there were no obligations as far as companies were concerned, no logging, tax return. So we worked in a different manner. For the first few years Halaveli was only open for about six months an year", he says.
According to D'Amato, TGI stands for Tropical Gangsters Incorporated, and this name came out of his initial period at Halaveli. "A client told us that we were gangsters because he had to pay a dollar more for a meal. From that started out the tropical gangster thing. Then of course not everybody appreciated the word 'gangster', so we changed it into the acronym TGI. Then of course in 2009 we had to form a company because we couldn't work anymore as individuals ", he says.
With around 60 staff and with its services covering the areas of dive, water sports and excursions, TGI Maldives is currently based at 5 resorts in the Maldives. This includes Cheval Blanc Randheli, Alimatha Aquatic Resort, VOI Dhiggiri, VOI Mayafushi and Constance Halaveli Maldives. According to D'Amato, TGI has two lines of approach when providing their services, with a private approach being adopted for the 5 star resorts and a more general one for the 4 star resorts. "We provide private excursions, private dives, private instructors, private tuition (for the 5 star resorts), where in the other resorts it's more massified", he says.
"In all the resorts we try to adopt the latest technologies, and every year we try to have something new in order to make sure that the people who come back to us find some new toys or some new entertainment, something new to do. For example now we have introduced the underwater scooters and full-faced masks. Although these things are not essential, these are the things that are coming out in the market and we want to be the first ones to adopt them and show them to the clients ", says D'Amato. According to him, his plans for the future are to continue along the same line while expanding at the same time. "I want to bring novelty all the time and try to be on the edge of everything. I want to progress and make it bigger and better as much as I can", he says.