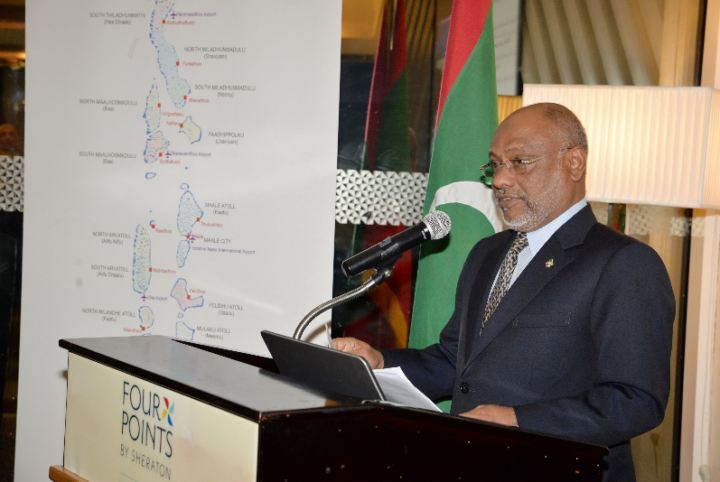 A Glimpse into the Sunny Side of Life at Saudi Arabia
Sun Siyam Resorts, together with the Embassy of the Republic of Maldives host a special evening in the Kingdom of Saudi Arabia, dubbed "A Glimpse into the Sunny Side of Life." 
The event was held in Riyadh on the 13th of February at Four Points by Sheraton hotel.
The special event held to mark the opening of the Sun Siyam Group representation in Riyadh was focused on "A Glimpse into the Sunny Side of Life' providing information on Maldives as a destination, which is fast becoming a popular spot for the GCC market.
The Ambassador of Maldives to the Kingdom of Saudi Arabia, Abdulla Hameed, inaugurated the evening with an address to trade partners and press present at the ceremony.
It was followed by a presentation by the Director of Business Development of Sun Siyam Resorts, Evgenia Boyankova, who focused on "Traveling to Maldives:  everyone can find something special".
With easy flight connections now available from the KSA to Maldives, Mamdouh AbdullRhaman AlMallouhi, Sales Manager for Riyadh from Saudi Airlines presented on convenience and ease in connecting both destinations and shared future plans to launch direct flights from Jeddah to Maldives.
During the event, there were raffles drawn with holidays to Maldives sponsored by Sun Siyam Resorts and tickets to Maldives sponsored by Saudi Airlines.