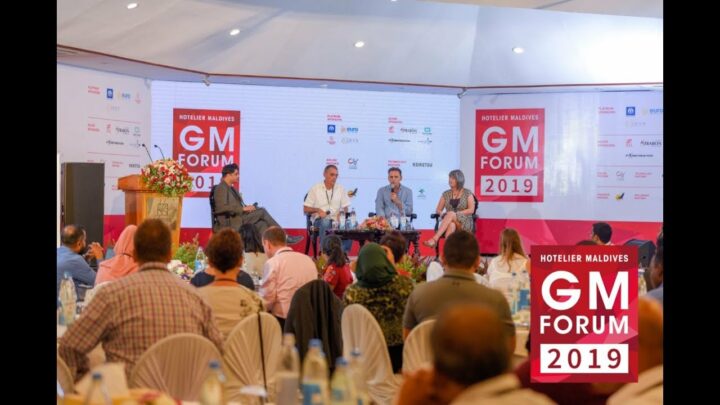 GM Forum 2019 Highlights: Challenges for Sustainable Tourism in the Maldives
With the rapid increase in international travel and the quick expansion of the global tourism industry, the sustainability of tourism development has become one of the most frequently discussed topics among industry experts and policymakers around the globe. And it was a contemporary topic at the Hotelier Maldives GM Forum 2019, with an hour-long panel discussion addressing the challenges in sustainable tourism in the Maldives.
A highly experienced team of panellists shared their thoughts and sustainable practices with the audience giving useful insights on the issues of tourism sustainability, and their ways and strategies to overcome the various challenges. The panel was led by Vaibhav Garg, Advisory Board Member, Cornell Institute of Healthy Futures/Cornell University; and the members included Ruth Franklin, Co-founder and Director of the Secret Paradise Maldives; Christophe Groh, Founder of the Barefoot Eco Hotel; and Peter Gremes, the General Manager of Reethi Beach Resort. 
Visit www.hoteliermaldives.com/gmforum for more information about the event.