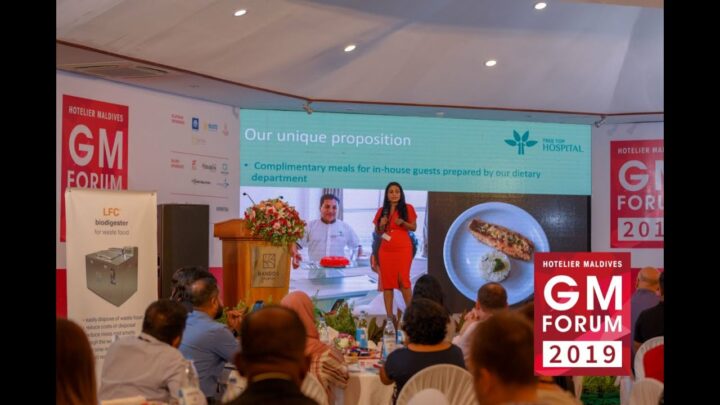 GM Forum 2019 Highlights: Presentation by Treetop Hospital
At last year's Hotelier Maldives GM Forum, Ibthishama Ahmed Saeed, Director of Business Development at Treetop Hospital (TTH), gave a presentation on the services provided by TTH.
Designed to be an internationally competent healthcare facility, TTH is one of the finest and premier tertiary healthcare hospitals in the Maldives. The hospital is commited to exceptional quality assurance, continuous improvement and operational excellence. TTH are expected to further change the landscape of the Maldives' healthcare sector.
Treetop Hospital's vision is to remain as the leading healthcare provider in the Maldives by delivering international healthcare standards and high-quality outcomes to customers as well as ensuring the sustainability of the organisation.
Visit www.hoteliermaldives.com/gmforum for more information about the event.