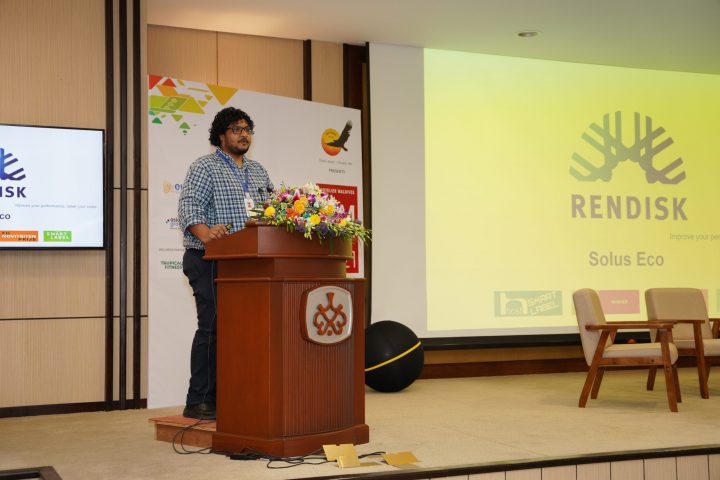 GM Forum '21 Highlights: Presentation by Euro Marketing Pvt Ltd, Platinum Sponsor
Euro Marketing Pvt Ltd, Platinum Sponsor of GM Forum 2021 presented at the event;
The presentation was given by Mohamed Nasyr, marketing manager, Euro Marketing Pvt Ltd. Nasyr introduced Rendisk food waste solutions supplied by Euro Marketing in the Maldives. Rendisk, based in Netherlands, is part of Ali Group, a global market leader in the foodservice equipment industry.  The company offers food waste management solutions that are both socially responsible and economical.
Euro Marketing is supplying two systems in Maldives: Rendisk Flex WasteDispo Dehydrated, a vacuum disposal system for organic kitchen waste and Rendisk Solus Eco, a standalone waste unit. While the vacuum disposal system is a new generation kitchen waste management system which greatly reduces handling and costs of kitchen waste, the standalone unit has an extremely small footprint and therefore, fits in any kitchen or garbage room.
For over two decades, Euro Marketing has been delivering daily merchantable non-alcoholic beverages and snacks to the tourism industry of Maldives and the local general trade. Euro Marketing is also the exclusive distributor in the Maldives for several internationally renowned brands including Lavazza, Granini, Melitta, Fiji, Red Bull, Ferrero, Lindt, Toblerone, Nutella and Cadbury among others.
Watch the presentation here