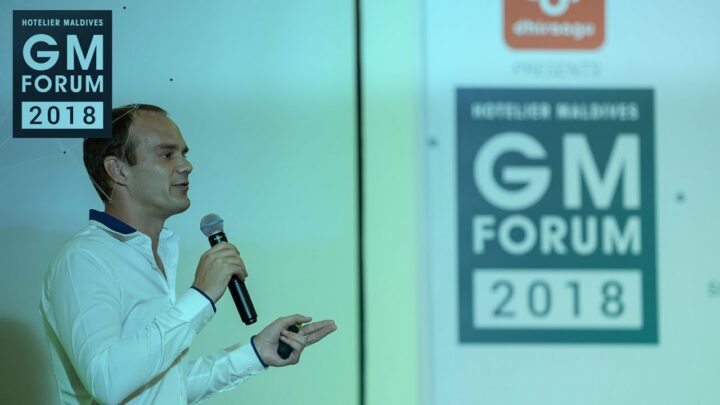 GM Forum 2018 Highlights: Global Travel Trends by Graeme D'Arcy Ryan
Booking.com is one of the biggest travel sites today, and the Hotelier Maldives GM Forum 2018 saw a presentation by Graeme D'Arcy Ryan, Area Manager of Hotels for Booking.com, themed around Global Travel Trends. In light of data from Booking.com, Graeme's presentation was filled with insightful data for hoteliers to use in their marketing and management while he also engaged in conversation with them.
The presentation looked into how the internet is changing the travel landscape globally. Graeme focused on explaining the shift and change in consumer behaviours and travel trends as people become more engaged in technology. He said the most important trend is the emergence of experience travelling. For updates of the upcoming edition of the Hotelier Maldives GM Forum, visit www.hoteliermaldives.com/gmforum.