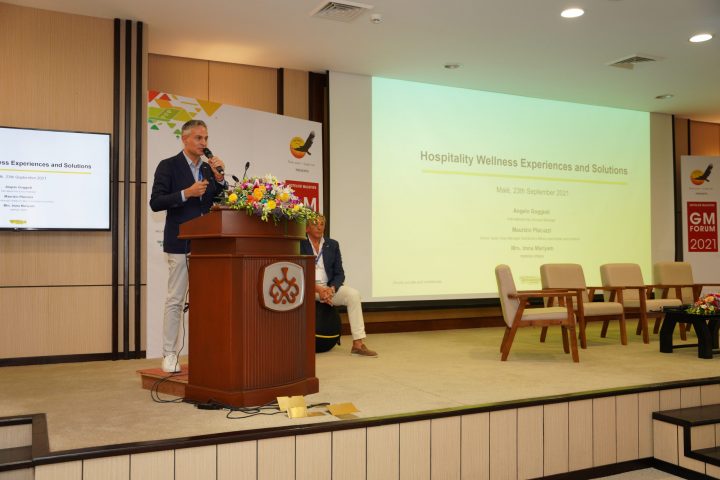 GM Forum '21 Highlights: Presentation by Tropical Fitness Pvt Ltd, Wellness Partner
Tropical Fitness Pvt Ltd, Wellness Partner of GM Forum '21 and Official Distributor of Technogym in the Maldives, presented at the event;
The presentation was given by Angelo Goggioli, International Key Account Manager Hospitality & Residential, Technogym. Joining him on stage was Maurizio Placuzzi, Sub-Continent Area Manager, Technogym, and Mariyam Imna, Director, Tropical Fitness. Angelo explained some global wellness trends and spoke about Technogym, including its global position and the total wellness solution offered by the company.
Established in 2019, Tropical Fitness Pvt Ltd is among the Health and Wellness industry's leading suppliers for premium and home fitness equipment. While Tropical Fitness is the official and authorized exclusive distributor of Italian premium brand Technogym for the Maldives market, the company also strives to help its clients promote fitness and an active healthy lifestyle. In addition, they provide after sales services including installation through qualified local engineers based in Male' City.
At Tropical Fitness, the approach is to establish and maintain a close relationship with partners and customers. The company's customers mainly operate wellness and fitness facilities segmented to fitness clubs/gyms, corporate facilities, hotels and spa's as well as medical facilities (hospitals and physio centres).
Watch the presentation here.