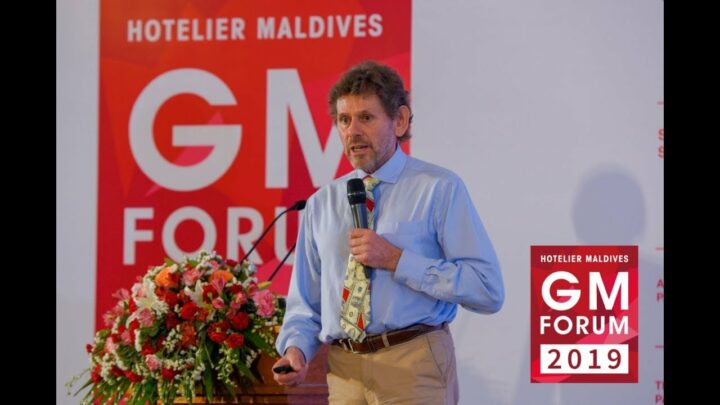 GM Forum Highlights: Presentation by Power Knot/Hospitality Depot
At this year's Hotelier Maldives GM Forum, Iain Milnes, president of Power Knot, gave a presentation on why the proper disposal of waste food is essential for hotels and resorts that are committed to sustainable operations and a low carbon footprint. High-end tourist destinations, which are often located on or near-pristine ecological environments such as the Maldives, are among the top producers of food waste—statistics show that some resorts generate more than 3lbs (1.5kg) of food waste per meal.
While composting is one of the most effective means to stabilise and convert ecological waste, one of the innovative and technologically advanced answers to reducing the carbon trail is the Liquid Food Composter (LFC) Bio-Digester by Power Knot. The aerobic bio-digester, which disposes of food waste safely and cost-effectively, is a practical substitute to the old-fashioned discarding of food waste. The Power Knot LFC Bio-Digester is marketed and distributed in the Maldives by Hospitality Depot Pvt Ltd–a hospitality products and solutions provider.
Interested parties can contact Hospitality Depot via phone: (960) 334 5595 or email: info@hospitalitydepot.biz. For more information about the GM Forum, visit www.hoteliermaldives.com/gmforum.