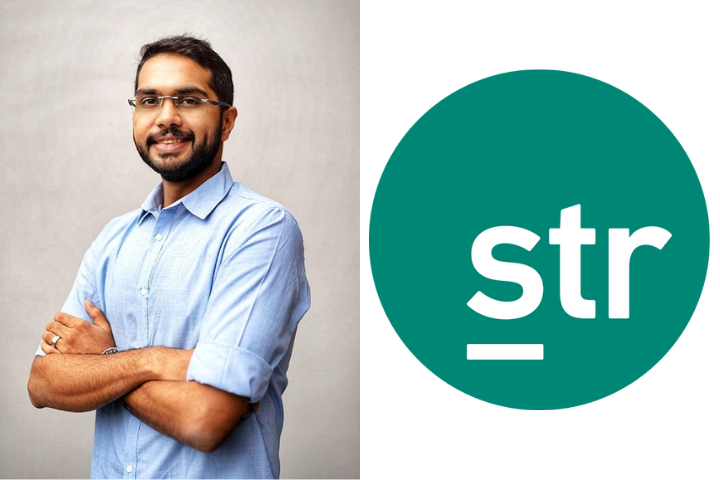 GM Forum 2022 to Feature Presentation by STR
GM Forum 2022 will see a presentation by Karan Mahesh, account manager, Central & South Asia, STR. The presentation - A World View into Hospitality Performance and Recovery through the eyes of the world's favorite travel bubble - will focus on key trends in hotel performance and updates from across the globe with a deep dive into the Maldives, providing insights into progress since the pandemic and way forward. The presentation will comprise of compelling stories driven by data collected and analysed by STR, a CoStar Group company [NASDAQ: CSGP].
Data Snippets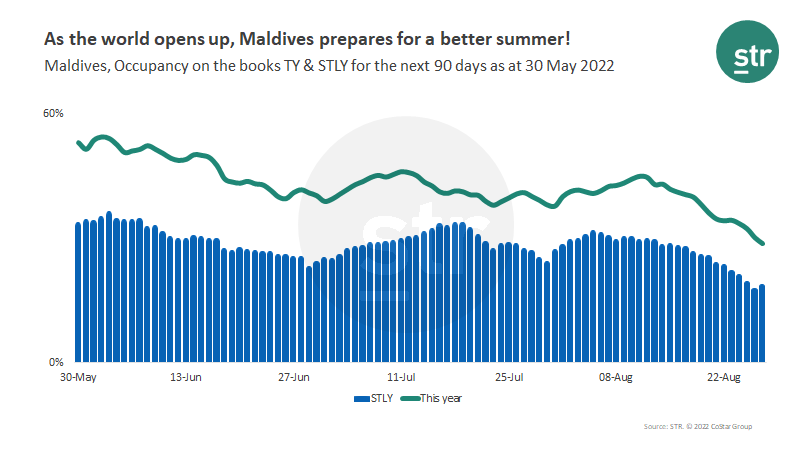 As the island nation prepares for its historical low season, 2022 witnesses better demand than 2021 on all days represented. Robustness in the booking pipeline with good lead time indicates ample opportunities to drive rates.
As international borders open further; and travel restrictions ease in different countries, demand for travel is projected to increase here-on. Competition from other international alternative destinations may play a role in diverting some business, but Maldives has shown itself to adapt extremely well to changing source markets.
The presentation will answer questions such as 'How will this chart look like in September?', 'How are winters shaping up this year?', 'Are rates projected to increase over 2021?', and 'What are some other signs you can look out for?'.
About STR
STR, a CoStar Group company [NASDAQ: CSGP], tracks daily historic and future supply and demand data as well as monthly financial data for the hospitality industry. STR provides valuable market share analysis for global hotel and investment companies and agencies across the globe.
Karan Mahesh leads the efforts for STR in Central & South Asia, predominantly looking into India, Maldives, Sri Lanka, Bangladesh, Nepal and Bhutan. Having worked previously in client facing, analytical & strategic sales roles with leading hospitality brands of renowned luxury hotels in India, Karan has been involved in core strategy teams for multiple hotel projects in the country. In his current capacity, he often presents industry updates and latest trends on hospitality performance in the region. His interests span across hospitality, mixology, music & sports.
GM Forum 2022 is scheduled to take place on 15th September 2022 at Kurumba Maldives.