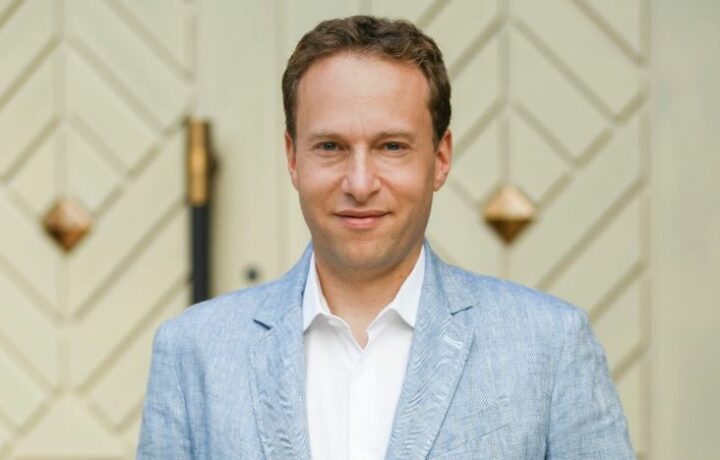 GM's View: Etienne Dalancon, General Manager, Waldorf Astoria Maldives Ithaafushi
Hotelier Maldives: Waldorf Astoria Maldives Ithaafushi is the first property that you are managing in the Maldives. How would you describe your experience so far working in the Maldives? 
Etienne Dalancon: In one word, excellent. Having the right team and brand partners make the challenge of opening such an anticipated luxury resort a lot smoother. It's very much about finding the right people to work with, asking the right questions and essentially listening to your team surrounding you.
Hotelier Maldives: How does your experience working in the Maldives compare to working in other countries?
Etienne Dalancon: The Maldives cannot be compared with any other country in the world. It is truly unique by its geography, settings and diverse environment. Working in the Maldives, I feel the key areas to stay focused on are: logistic, anticipation and planning. Opening a property is challenging anywhere in the world but it is important to maintain motivation and keep everything fun – this really brings a team together right from the start. 
Hotelier Maldives: What would you say are your biggest strengths as a manager?
Etienne Dalancon: My biggest strengths are listening to others and empowering my entire team. I allow my team the flexibility while working and the opportunity to contribute and share their ideas. I believe in the opportunity for the team to be highly involved in the process and monitor the progressive success of the resort.
Hotelier Maldives: What attracted you to work in the luxury hospitality industry? 
Etienne Dalancon: Interestingly, nothing as I almost just fell into it. I have a business school background and my first job was in sales in a fantastic hotel in Paris (Plaza Athénée Paris, part of the Dorchester Collection). When you get the opportunity to start your career in such a special and opulent property you can't help but fall in love with the luxury hospitality.
Hotelier Maldives: As Waldorf Astoria Maldives Ithaafushi is a new property, what are the primary challenges you have faced?
Etienne Dalancon: Challenge number one was to open at the right time, with the right team and with a 100%  operational product. I am proud to say that we have achieved this milestone despite the difficulties and we can already see the resort being incredibly successful. Timing and readiness are key. We can't afford to open a resort of this caliber without being fully ready in every aspect, from the service to the products and the overall guest experience. 
Hotelier Maldives: What are your future plans for Waldorf Astoria Maldives Ithaafushi?
Etienne Dalancon: As a resort, we have many exciting plans for the future. As we continue to progress we now understand the island in more depth and the resort's strengths and weaknesses. A complete plan of enhancement is on the launch pad for 2020 and we shall begin as soon as we are ready, which will most probably be in the spring. I shall not go into further details as it is too early to discuss. However, I can say that I am looking forward to getting started with the enhancements which are going to prove very successful. At Waldorf Astoria Maldives Ithaafushi, we believe that maintaining a constant evolution mode creates excitement around the resort and what's happening on the island, for both our guests and the team.