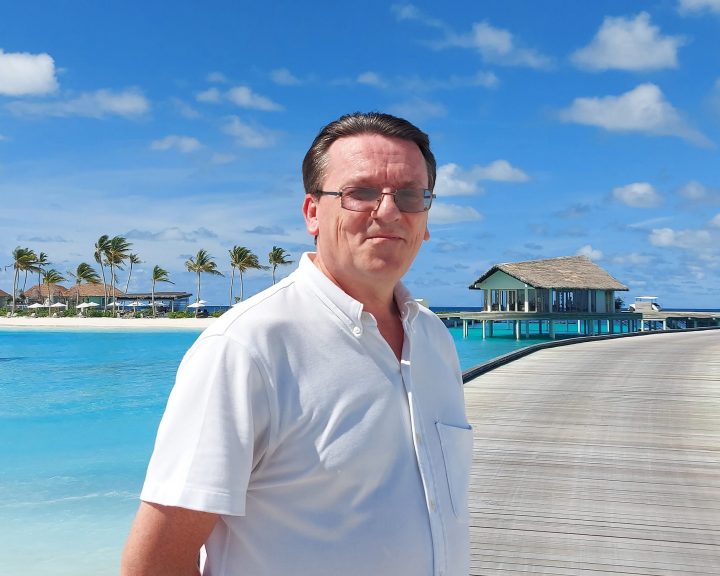 GM's View: Gavin Sanders, Radisson Blu Resort Maldives
Gavin Sanders is the general manager of Radisson Blu Resort Maldives, the first and only of its kind in the archipelago. With over three decades of experience, Gavin has taken to his new role as GM of this splendid island with gusto. Before arriving in the Maldives, Sanders was general manager of Radisson Golf and Convention Centre Batam. He embarked on his hospitality journey in 1987 at Radisson Edwardian Vanderbilt Hotel in London and built his career at Radisson Edwardian Hotel Heathrow from 1989 to 2012, climbing up to the post of general manager. He was assigned to Radisson Blu Edwardian hotels in New Providence Wharf, Bloomsbury, and Kenilworth. The Maldives is his second international assignment.
HM: How does it feel to become the GM of Radisson Blu Resort Maldives?
GS: I am excited to continue my 30+ years career with Radisson Hotel Group – and can think of no better place right now than at Radisson Blu Resort Maldives.
HM: Do you adhere to a certain management style or philosophy?
GS: I have experience in logistics for large events, can control payroll and expenses, and with a proven sales background, I can improve profitability, whilst ensuring execution of the highest level in all areas of hotel operations.
HM: What are the main changes you have seen during your career and can you predict any for the near future?
GS: The pandemic has caused a big shift in how we operate the business. Anything can happen. I can see that in upcoming years, the climate and social changes will drive conscious travelling. It will force the industry to do more efforts in their responsible business with conservation programs and by giving back to the community.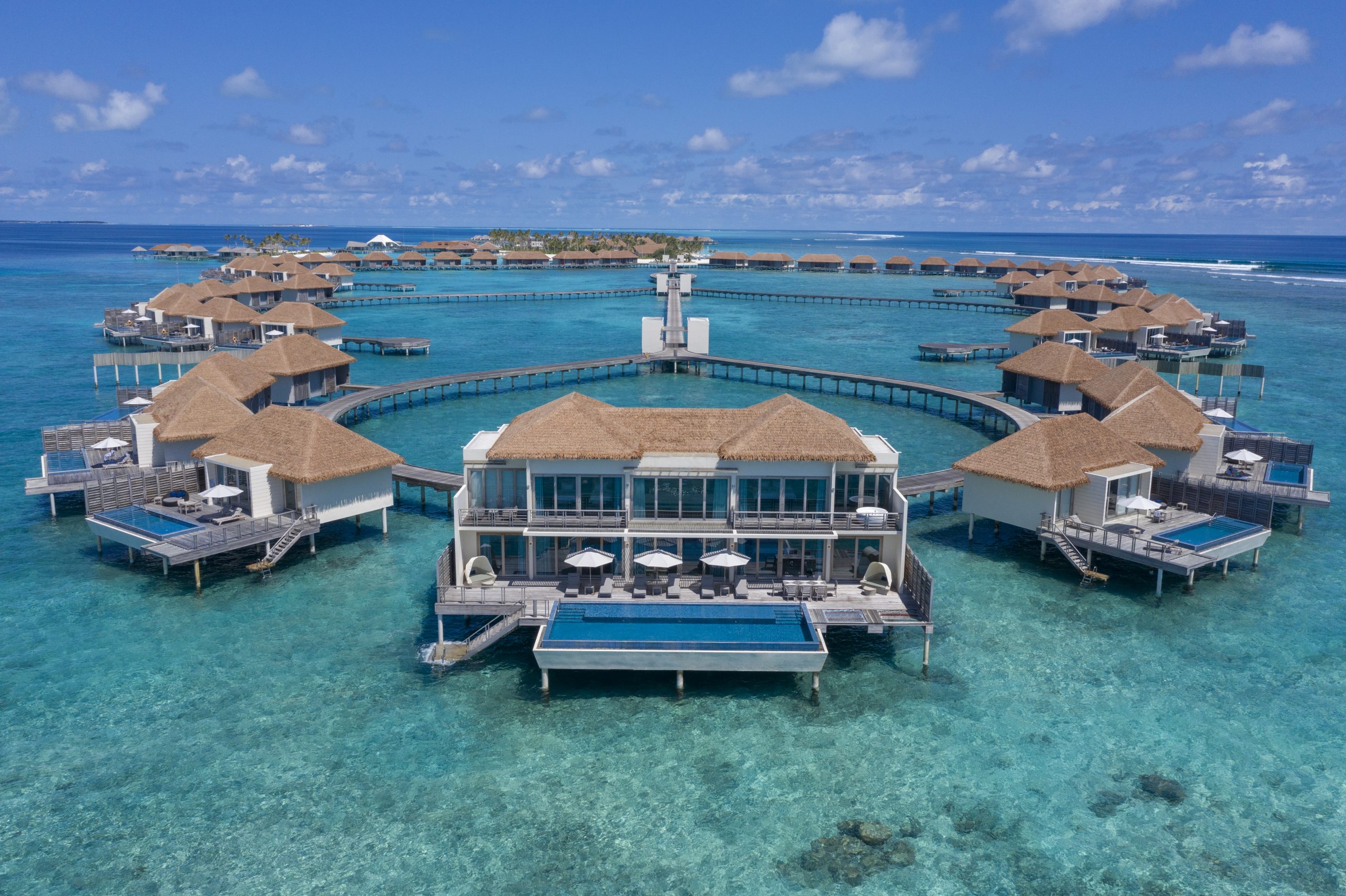 HM: What are your key priorities at the resort?
GS: Our key priority is the health and safety of our guests and staff members by implementing all necessary measurements. As a new resort, we have plenty of room for development. We have identified and addressed all these areas so that we can keep improving our guests' satisfaction.
HM: What makes your resort unique?
GS: Set in the beautiful South Ari Atoll, a marine protected area, the resort is surrounded by numerous dive sites with all year-round whale shark sightings, dolphin and seasonal manta sightings. Among the resort's many treasures, is an overwater event hall boasting a 360-degree view of the Indian Ocean. We have incredible accommodation in the shape of one-, two-, and three-bedroom villas. Located on the Hanhaara Fushi adult-only islet, featuring overwater spa, yoga pavilion, this truly is a paradise. From the Robinson Crusoe-inspired pool bar. Younger guests are educated and entertained at the Pirate Cove and underwater adventure kids Club.  As the first Radisson property in the Maldives, the brand is well known recognised with a strong digital presence.
HM: What are you passionate about when it comes to work?
GS: I like making people happy, that is why I like being in hospitality industry. I want to make sure that the guests and team members are content.
HM: How do you handle difficult and challenging situations?
GS: I love challenges and enjoy creatively solving problems. I have a positive attitude towards people and life in general. I build relationships quickly and am tenacious in achieving goals.
HM: What are your most memorable Maldives moments?
GS: Waking up in the morning and seeing dolphins swimming in the ocean from my bedroom window. Not a sight that you can get just by a chance in other part of the world.
HM: Do you have any advice for hoteliers joining the industry?
GS: Love what you do and show it passionately. Skill can be taught and learned, but attitude, moral, and work ethic are more important.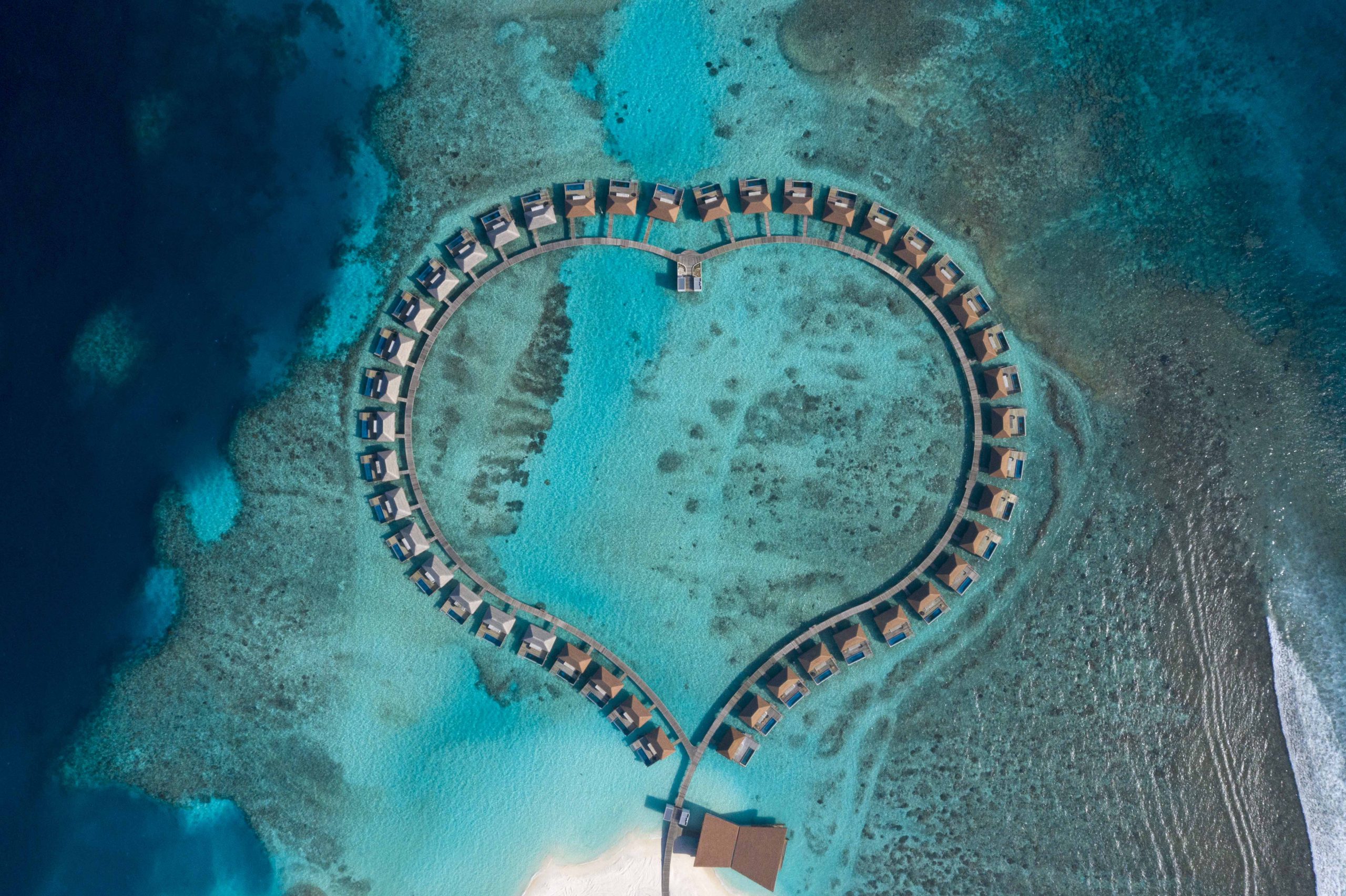 HM: What hobbies do you enjoy when you are not at work?
GS: I enjoy all kinds of sports in general, but I profess my love for football. I like travelling and winning in multiplayer online games.
HM: What qualities make a good marketing professional?
GS: Love of the product and the desire to share the love! Ensuring that we fully understand our guests and business partners and can create unique and authentic experiences. Keeping up with trends, being exciting and different.
HM: What advice would you give to hoteliers aspiring to get to your position?
GS: To be a good leader you must be a good listener and a good communicator. To be able to lead a large and diverse team, you will need the capacity to anticipate, trust your team enough to delegate, and always take time to evaluate.
HM: What does your resort offer? How do you consistently deliver on your promise?
GS: Our resort offers contemporary-designed accommodation with modern amenities. There are many culinary offerings with three restaurants, three bars, and experiential wine cellar dining. We understand that service is the main aspect of the stay, so we have a 'Yes I Can' service philosophy to ensure that we deliver our promises to our guests.
HM: Are there any exciting upcoming events we should know about?
GS: We are preparing a festive calendar covering Christmas, New Year, and Russian Orthodox. This year we aim to exceed our guests' expectations offering a wide range of entertainment for all ages.
HM: What luxury experiences are available at your resort?
GS: Radisson Blu is an upper upscale brand. All our villas have a large private swimming pool and our leading villa category is 215 sqm. Complemented with extensive dining outlets and spacious overwater spa treatment rooms, the resort provides generous space for each of our guests.
HM: What challenges have your resorts faced during the pandemic?
GS: The challenge in the resort is continuous changes related to the traveling restrictions in various countries, government regulations such as quarantine and employment policies. We need to dynamically adapt to these changes; it is unlikely to change soon. However, we are optimistic that we are moving towards a new normal which allow borders reopening and for people to travel safely.
HM: What opportunities are available on your resorts?
GS: With Radisson there are no limits. We are enhancing our service offerings and amenities and focussing on bringing more to the resort for children and tailoring personal and fulfilling unique experiences.