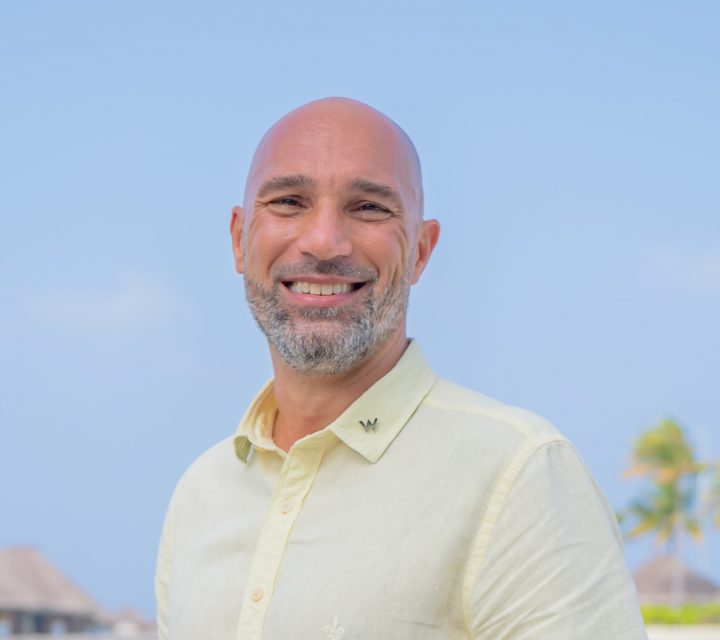 GM's View: Idu Ribeiro, W Maldives
As 2021 draws to a close, Idu Ribeiro reflects on his one-year anniversary as general manager of W Maldives.  With twenty-four years of international experience in the hospitality industry prior to joining the island, Idu has held leadership positions in five countries. He began his career as a Valet Parker in Boston, USA for Marriott and then worked for NH Hotels before coming back to the Marriott brand full circle – more recently with W Hotels. From these roots, Idu rose the ranks to become a hands-on manager who genuinely believes that 'people make the difference'. He also advocates that 'great guest expectations are met within the small details.' Idu joined W Maldives in January 2021, after seven years as general manager for Marriott Panama, Marriott Executive Apartments and director of operations at JW Marriott Panama. Hotelier Maldives sits down with Idu to talk about his career and plans for the resort.
HM: How have you embraced running W Maldives during a worldwide pandemic?
During my 11-month tenure here at W Maldives I have been surrounded by an epic team. During these difficult times, W Maldives team has shown their strong passion and commitment. In reflection to Marriott International's core value and culture of "Put People First," the health and safety of our guests and associates is paramount. Our journey through this pandemic and its recovery will not be difficult as we imagined thanks to both Marriott International's Commitment to Clean Programme and Maldives' Health Protection Agency COVID-19 Guidelines and Protocols in place. To manage a resort on a remote location has its challenges in normal times. With the pandemic, lockdown and restrictions, it was even more challenging. It affected the full chain of the resort operation. We need to plan, organise and to communicate better to be able to address any take fast action towards to every new situation. This took an incredible team effort. The most challenging part was to coordinate leave with the needed quarantine time that made everything exhaustive and long to respond in time to fill the gaps on the peak days. To find the balance, while navigating throughout pandemic, to hire and to have the right talent and at the right moment while the occupancy was gradually increasing. Aside from that, the purchasing process has also been challenging due to the pandemic affections in the supply chain with availability shortage, delay on delivery and increased costs.
HM: What interested you to pursue a career in hospitality?
To travel and meet different people every day, connect and learn from them. To discover their gastronomy, music, customs and traditions. These drive my passion to pursue my hospitality career.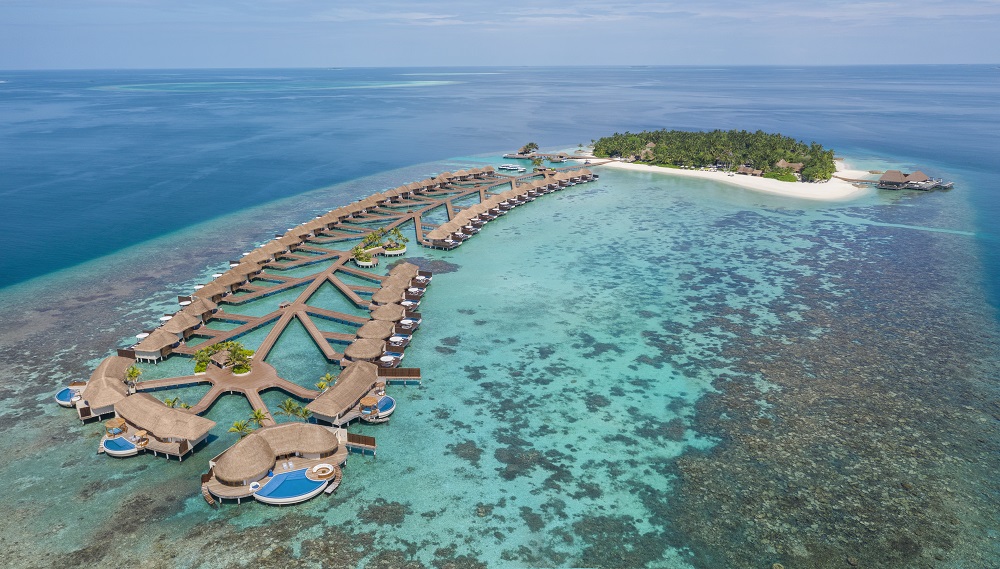 HM: How have all your career experiences shaped you into the person you are today?
I enjoyed every single step and learned important lessons in my career. My first job position as Valet Parking at Marriott Boston Custom House in the United States taught me that personal and professional life is shaped by all previous experiences and lessons.
HM: What is the typical day in the life of a GM?
To lead and align the team towards our resort and company goals and assure we are all focused on the guest experience and delivering outstanding services. To strategically plan the future and anticipate market and tendencies, making sure we are on top of the game and driving the right business to our resort.  Constantly analysing the finances and taking the necessary decisions to accomplish the desired profitability and business results. Maintaining continuous communication, motivating the team and assuring them that they have all the support they need.
As for my normal day here in the Maldives: I usually wake up around 5:30 am and go for a run. I have my breakfast and then kick off my day greeting guests as they arrive at the restaurant for their breakfast. At 9 am, we have our morning meeting with all the heads of departments to review daily priorities and news. After that, clear emails, perform a daily agenda review and start a very important routine of arrivals and departures. During the day, I will be with the leadership team welcoming new guests and bidding our farewells to the departure guest at the welcome jetty. In between arrivals and departures, I have meetings and calls with the team and corporate office. Late afternoon onwards, I will be connecting with guests during sunset and dinner at restaurants, creating personal connections with them. I usually end my day with a video call with my family in Brazil. It is the perfect moment for that video call while I am having dinner and they are having lunch due to the time difference.
What is your leadership style and how do you inspire your team?
I am a simple leader who likes to connect with people. I like to learn from everybody and to teach and to help others to improve. I am open and approachable and that helps to create a great commitment and creates a good work environment. I was an Activity Coordinator in a huge resort, working many hours entertaining guests. I respect everybody and no one is more important than the other. No matter what title or time with the business, every role is as important. I like to have fun at work, and I encourage others to do so. We sacrifice many things in life pursuing a career, so we need to have fun.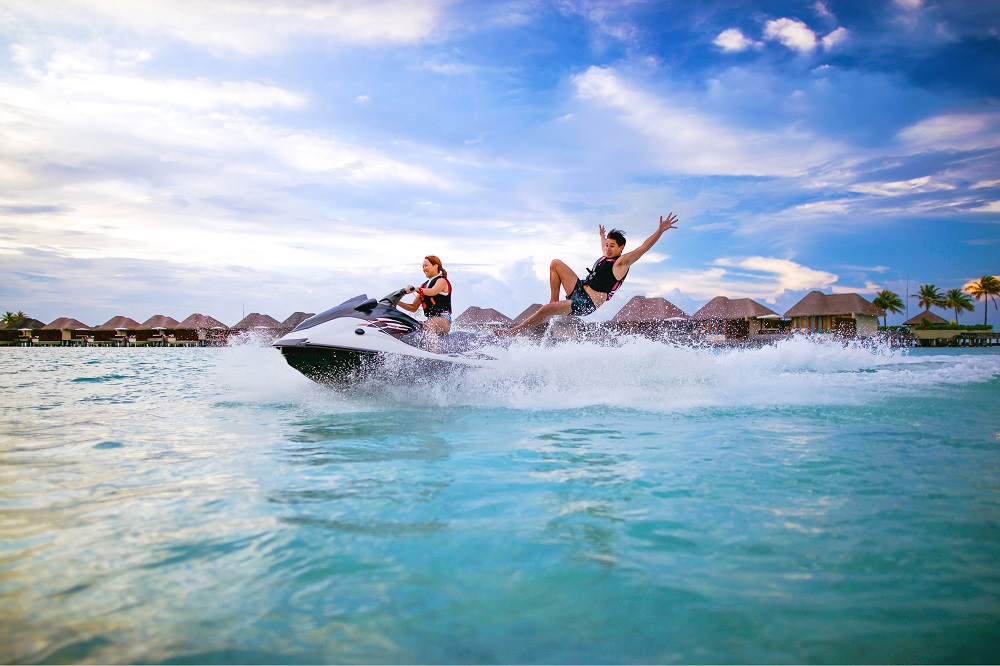 What challenges have you had to fight to get to the places you are today?
I left my home when I was 19 years old to pursue my career and never went back permanently. I just go back to visit my family and friends. The first battle was to live away from family and learn how to deal with my own problems.  As I went into an international hospitality career, I also had to learn Spanish and English as Portuguese is our mother tongue in Brazil. I had to learn new cultures, different food, customs, music and I am very happy to adapt to all of those. I had to study many hours and dedicate a lot of time to my own development and learning while working. You must be open for this exchange of learning and teaching to be successful. There is always something to learn and you can teach that lesson to others.  I believe that the most important battle is with yourself. To challenge yourself every day and maintain the focus on what you want for yourself and your family in the future.
HM: What opportunities have you had working for Marriott International?
It is in the opportunities to work for an international company like Marriott International that I find my happiness. The opportunity to grow and learn new things every day, to live and work in new places where I can expand my cultural and work mindset skills, to have colleagues that always are open and ready to give you a hand whenever you need, to have an infinity of tools available to support your strategies and goals. Always work in an ambiance where people are happy and with a positive attitude even when we face the most difficult moments and challenges. Marriott International is a great place to work and to develop your international career.
HM: Tell me about your plans for W?
W Maldives has been constantly evolving during the years and I want to maintain this cycle by adding value to our guests and the W team itself.  While we are still navigating the recovery phase of COVID-19, I am working closely with our leadership team to maintain the safety of our Talent and guests.  One of the new things we started to work for the future is the new B&F experience for our guests. Our focus is to reinforce and increase the local gastronomic experience, bringing the flavours and aromas of Maldivian cuisine. In addition, we are working in a sustainable reef launching in 2022. We will keep looking for new opportunities to implement more sustainable practices and partnerships as such with Mazu Resortwear Sustainable Shorts made of twelve plastic bottles collected from the ocean.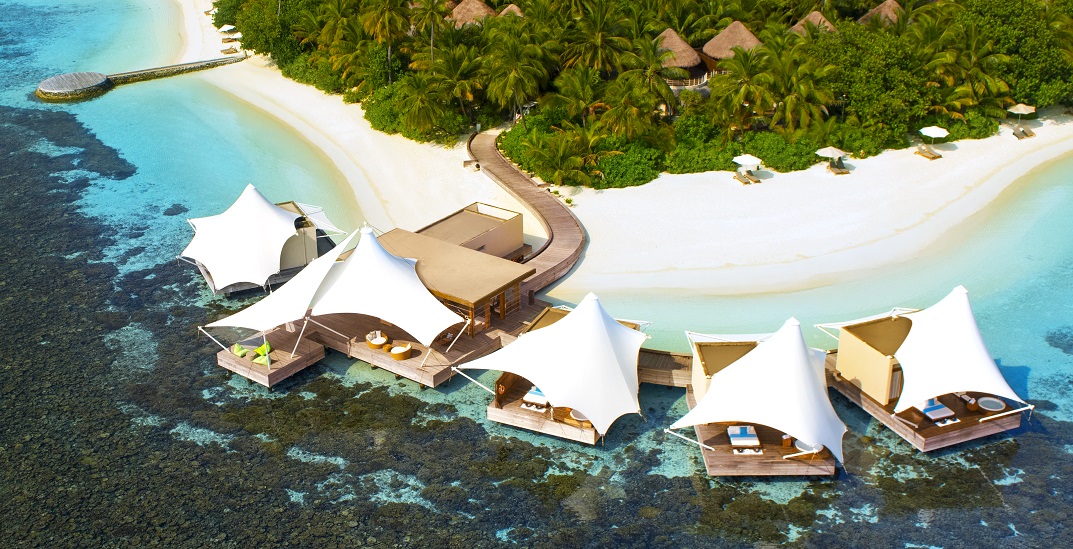 HM: What is your most memorable experience in the Maldives so far?
To come to the Maldives is not only a professional opportunity but a dream come true. The most memorable experience so far is the people of the Maldives and our multicultural environment. It is impressive the genuine service from the heart and truly welcoming people that Maldivians are and how they really understand the importance of tourism for the development of their lives, communities and country. I enjoy connecting with the island and ocean life, walking around the island, doing water sports, swimming and snorkelling around our reef.
HM: What does it take to run a resort in the Maldives, given the "one-island-one-resort" nature?
The remote location of Maldives brings challenges such as logistics, external services, purchasing process, waste management, emergencies, etc. All this is important to take care to assure a perfect resort operation.  However, despite all operational challenges, the most important thing is to have the right Talent in the right position. That is not only in Maldives, it is important but extremely necessary, as you do not have easy alternatives to cover lack of leadership in an environment of one island one resort. To have a great leadership team and the right talent in your team will drive 80 per cent of the result. The other 20 per cent is about strategy and implementation of the action plans.  To keep and maintain the team motivation high is key to generating the right energy and creating a positive work atmosphere. I truly believe that with the right talent, great work atmosphere and strategic action plan we can overcome all obstacles.
HM: What advice do you have to aspiring hoteliers?
Insist, Persist, Resist, and never Give Up!!!  That is my philosophy in life and in this crisis we have been navigating for so long now, it makes more sense than ever. It's not about how fast you can achieve your goal, but it is about how far you can resist. Adapting and being flexible to respond to the constant changes we are facing is what will make you successful or not. In addition, I believe that it is important to live life finding the "beauty" in our days. Even when everything around can be so complicated there are also opportunities to be thankful and be happy. Focus on that and things around you will start to work out.
HM: Finally, what does the future have in store?
I am a hundred percent focused on leading the W Maldives team throughout the difficult recovery phase of the Covid-19 pandemic with success. This needs constant adjustments as we go through it.  I want to learn as much as I can from this new professional experience of one island one resort, and especially to engage with the Maldives community and culture. I am already working on strategies to help W Maldives be successful next year. Take this moment to celebrate what we achieved in 2021 and reflect on what we left behind to close the year and plan what's new for W Maldives in 2022.