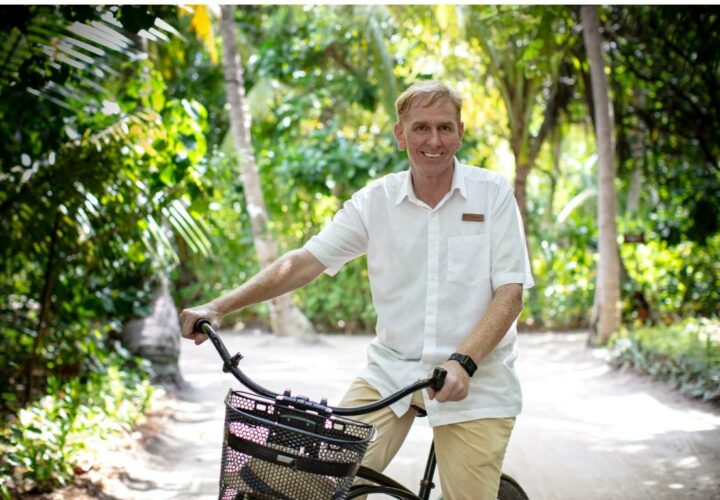 GM's View: Reinhold Johann, General Manager, Dusit Thani Maldives
Dusit International, with its vision of delivering warm Thai hospitality globally, is a leader in hotel management and hospitality education and embodies a unique international portfolio of idiosyncratic hotels and resorts in which Dusit Thani Maldives is particularly well-known. Occupying its own lush island of Mudhdhoo in Baa Atoll, which is the Maldives' first and only UNESCO World Biosphere Reserve, Dusit Thani Maldives is bespoken for its gracious hospitality united with its touches of Thai heritage seen from its infrastructure.
The resort's general manager Reinhold Johann was appointed in 2017 bringing an array of newer possibilities to the existing charm of the island.
Hotelier Maldives: You have been working in key markets in the hospitality industry for over thirty years. How did you first venture into the industry?
Reinhold Johann: I was born into the industry, as my parents had a small restaurant, which I assisted them in managing. I left Germany in 1982 and first completed an apprenticeship programme as a chef and went on to work as one for some time. I did my hotel school in Switzerland and moved on to a management career. I worked as an F&B assistant manager and F&B manager before moving on to work as a resident manager. I've been serving as the general manager for the past 18 years.
HM: How did the opportunity to work with Maldives rise?
RJ: I've worked in a number of countries, some of which with impressive hotels and nature. My first time in the Maldives was on holiday, and I found it to be very fascinating. I decided then that the Maldives was the place for me, and as soon as a new job opening came up at Dusit Thani Maldives, I was here again.
HM: 2019 had been a celebratory year for Dusit Thani Maldives with a number of achievements in 'excellence of service.' What policies do you exercise to ensure you excel further?
RJ: We've had reason to celebrate last year and the year before that too. Though the awards do not celebrate our design concept, they celebrate our exemplary human resources, which we are very proud of – a testament to the outstanding team. The celebration is not about having the best designs, but to make the best of the associates at your disposal is what makes the difference.
We not only take care of our guests, but it is our utmost priority to take care of our associates, ensuring they have the best work environments. With the synergy in our team, I am confident that we will continue to receive more outstanding awards in the future.
HM: The Thai signature restaurant, Benjarong, is distinguished for its cuisine. While culinary offerings play a vital role in hospitality, how does it change travellers' perception of the resort?
RJ: In the Maldives, competition is healthy, but the basics remain the same. While each island is surrounded by a pristine environment, we need to make a difference to stay ahead. Of course, while each visitor enjoys the nature around us, one way to make a difference is through our culinary offerings.
We strive to provide the best culinary offerings in the industry and we never compromise; especially when it comes to the Benjarong, we are very particular. Since Dusit is a Thai company, Thai cuisine is one of our strong suits. In order to maintain consistent quality, we ensure that all our chefs are from Thailand, providing an authentic culinary experience using ingredients that are sourced from Thailand.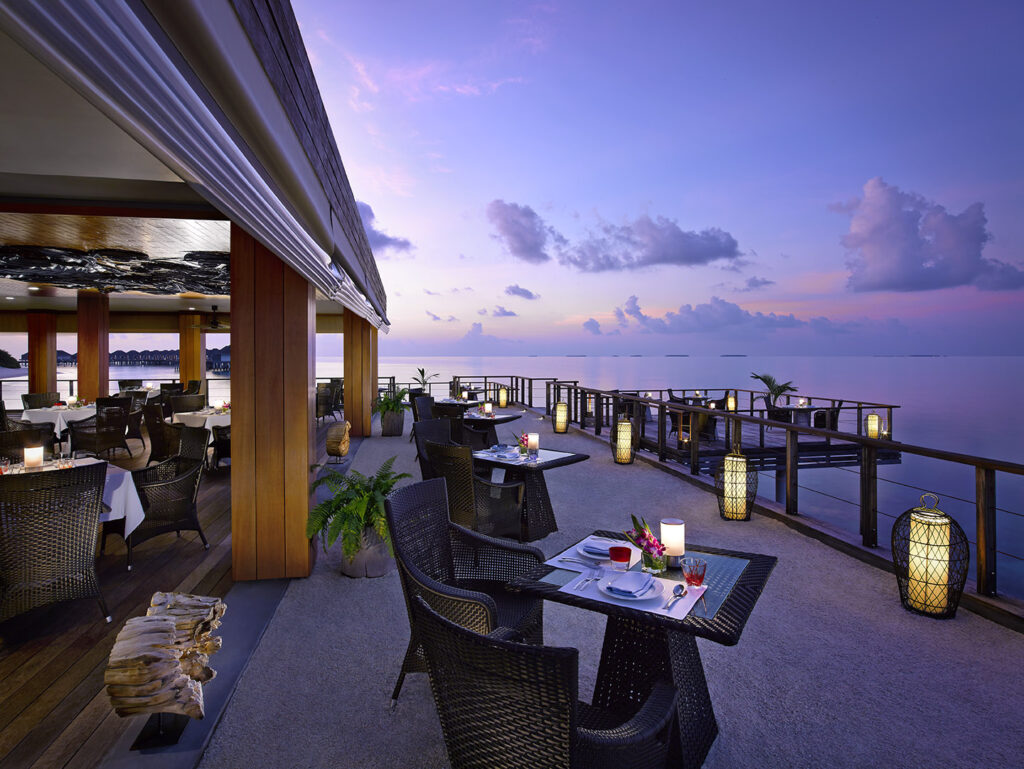 If we are to serve mango sticky rice – a famous traditional Thai dessert – you can rest assured that all the ingredients, especially the mango, is sourced from Thailand. Even it if costs extra, we are ready to go the extra mile to ensure quality. That is how we are different and that is what makes guests come back to Dusit Thani Maldives again.
HM: Dusit Thani Maldives follows model sustainability practices, of which one highlight is the solar panels installed on the rooftops. How does this impact the resort and its environmentally-conscious endeavours?
RJ: The solar panels are just one component of what we are doing in terms of sustainability, and maybe we had a huge impact in terms of recognition. But there's more we don't mention; like phasing out the use of single-use plastics including drinking straws and plastic bottles, etc.
We are also working with Parley for the Oceans to make the best use of plastic waste, and like many other resorts, we too distil our own water while collecting rainwater to supply the laundry. As we speak, we are building a heat recovery system in the powerhouse to produce hot water for the guest rooms and the back of the house; saving a substantial amount on fuel consumption.
And we are proud of what other resorts are doing in terms of protecting our environment, as we too are looking at more ways and newer technologies to help us reduce our carbon footprint.
HM: What would you consider as strengths of Dusit Thani Maldives?
RJ: Our strength is very clear; it's our staff and we are very proud to have such a great team – what they do, and how they interact with the clients. That's absolutely our strongest point. And of course, our island. If you see some of the developments today, the islands are getting smaller. But we have a very big, naturally lush green island which is beautiful. The culinary aspect, our staff, and the uniqueness of the island, with a 360-degree house reef, makes us unique.
HM: With your expertise in different markets around the globe, of the many challenges that you would have presumably faced, how do you face the challenges you face here in the Maldives?
RJ: Each country, each position where you are, comes with its own challenges. In one hotel you may have economic challenges, while in another it could be human resources or political, and so on. For instance, in Yemen, we faced bomb threats and in Saudi Arabia, I was working during the Gulf War. They were life-threatening challenges.
There is no hotel in the world, no area where there aren't challenges. How to address them is to master them; you must see where and how to make the best out of it. For me, Yemen was a difficult challenge due to bomb threats and political instability. We had to undertake high-security measures as a means of facing the crisis. All in all, it was quite an ordeal. Adapting and facing the challenges is a challenge itself, but you cannot run away from them, you need to manage them.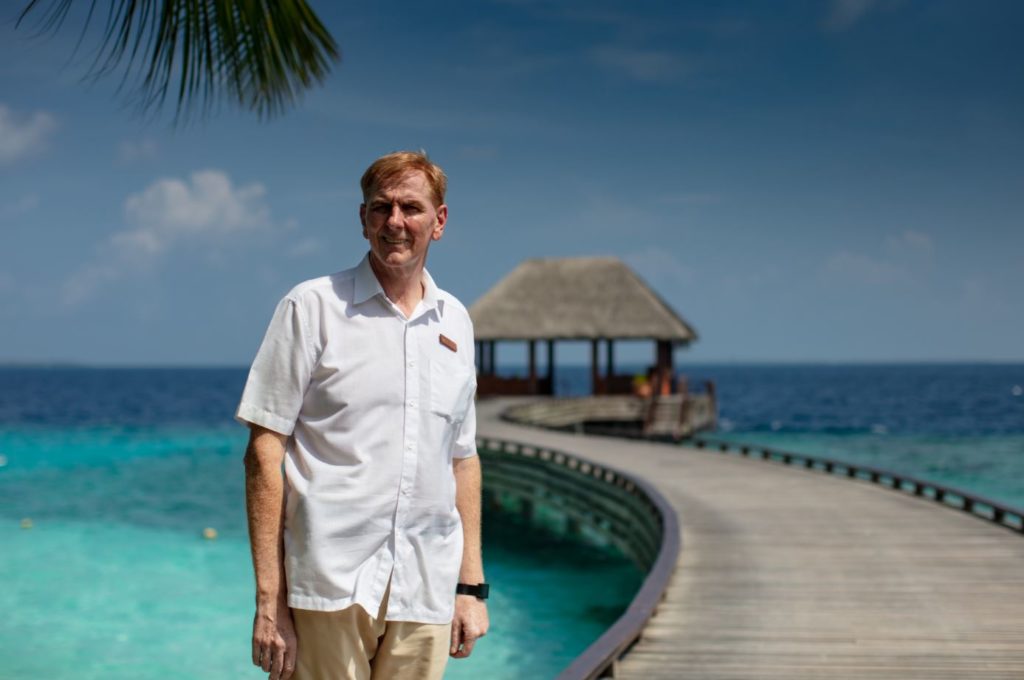 To be on an island is a challenge already. The world is changing as we speak, and today we might think we are in a haven, but challenges are just around the corner. And like any other destination, the Maldives comes with its own unique set of challenges. Today, we can see travellers getting more concerned over carbon emissions related to travel, which I think will prove to be challenging for the Maldives in the long-run. But as most of these challenges can be foreseen, we have the opportunity to plan and evaluate on a daily, weekly, monthly basis.
HM: Dusit is also known for its social initiatives. What are your policies on engaging local communities and collaborating with local brands?
RJ: Our social initiatives are based on collaborations and making the best use of local resources; the spa products of Deverana Spa and education schools we are affiliated within Thailand are some of our collaborations that are Thai-based. Here, we support local islands, we provide hospitality training, and we collaborate with Manta Trust and Parley and so on.
We want to use local connections as much as we can as we believe that where we stand it's very important to support local businesses and local partners. We see what the local community has to offer and we are very open to new collaborations. We are not isolated. We operate in the Maldives and want to work with Maldivians as much as possible.
HM: What does the future hold for you and for Dusti Thani Maldives?
RJ: I have been here for two and a half years and I hope to continue on. I have a certain age, and if maybe, a position comes to work with another Dusit property I might consider it. If not, I want to retire with Dusit Thani Maldives. As simple as that.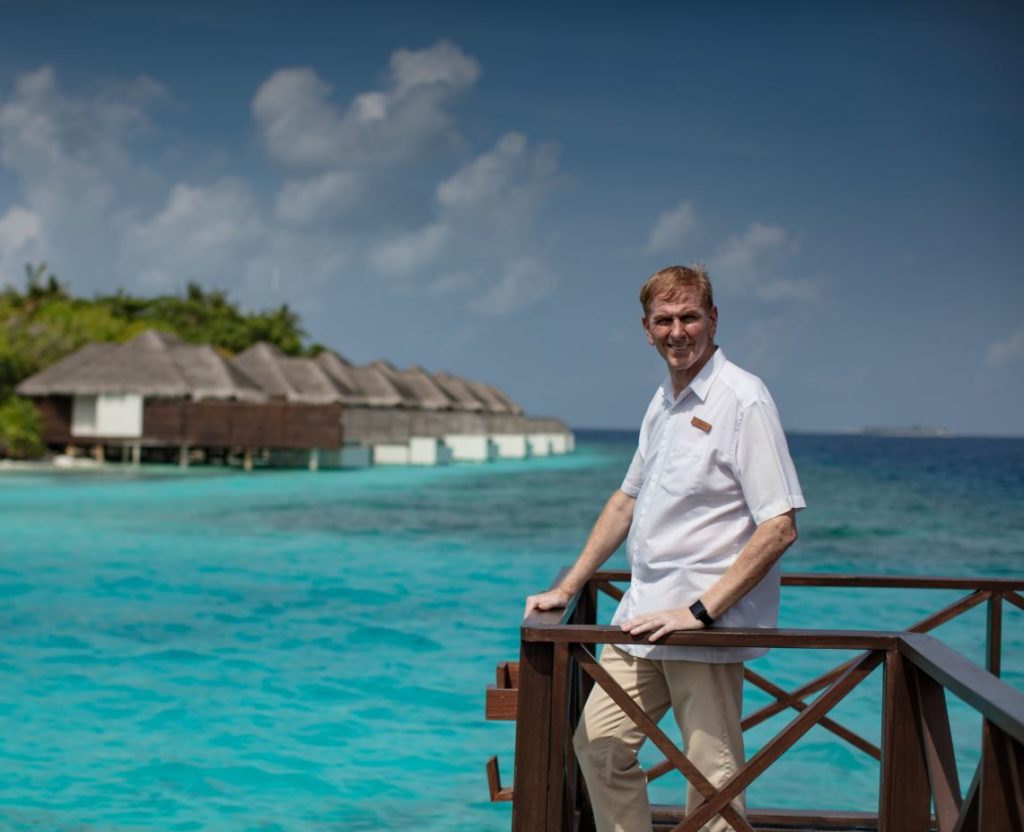 HM: What is your advice for potential hoteliers? 
RJ: The hotel industry, in my point of view, is the best industry one can work in. You have all the possibilities in the world as I've seen in my own career; I started as a chef. You can develop it to whatever you want to. We have Maldivians here at Dusit who are growing in their careers and climbing the ladder. If you have a very clear career path of what you'd like to do, I think you have possibilities which are beyond any imagination in the industry we are in. The industry as such is phenomenal.