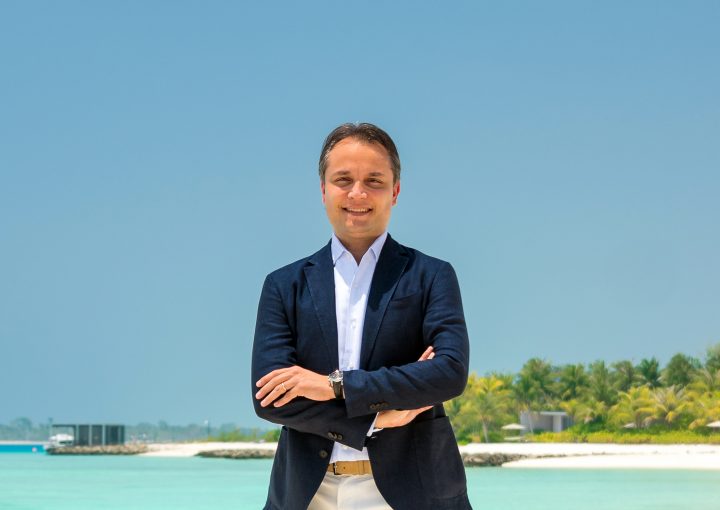 GM's View: Renato De Oliveira, The Ritz Carlton Maldives, Fari Islands
Renato De Oliveira joined The Ritz-Carlton Maldives, Fari Islands family in March 2022 as the resort's new General Manager. Bringing in over seventeen of experience in the luxury hospitality industry, De Oliveira has worked with six different properties across Europe, South America, and Asia between The Ritz- Carlton and St. Regis brands of Marriott International.
Hotelier Maldives interviews him to learn more about his career, his work as the General Manager at The Ritz-Carlton Maldives, Fari Islands and his advice to aspiring hoteliers.
Hotelier Maldives: Tell us a bit about yourself and your career.
De Oliveira: Born and raised in Brazil, I come from a large family who used to host many gatherings and family events. This was certainly the main influence that sparked my interest to dedicate myself to the hospitality world. From my first job as Reservations Agent in an Airline Company and my summer internship with Disney World in Florida, I knew I wanted to continue working with the travel and tourism industry.
After graduating from Tourism Management in Brazil, I decided to pursue post-graduate studies in Hospitality with the Swiss Management School – Les Roches Marbella in Spain, which provided me the opportunity to get an internship with The Ritz-Carlton, part of Marriott International, where I have been working for the past 18 years.
I have had the opportunity to experience six different properties across Europe, South America, and Asia between The Ritz-Carlton and St. Regis brands.
HM: What is it like to be the general manager at The Ritz Carlton Maldives?
DO: It is a true honour to be part of The Ritz-Carlton Maldives family. The Resort is incredibly beautiful and sophisticated. It gives me great pleasure to participate on the Fari Islands project. It is innovative and brings a new perspective on how to visit Maldives. The synergy with Fari Marina Village and Patina Resort provides a great canvas to develop interesting and unique experiences to our guests.
HM: You have over seventeen years of experience in the luxury hospitality industry and many years working with the Ritz Carlton brand as well. Tell us about the brand and why you love working with them.
DO: The Ritz-Carlton philosophy is extremely powerful. The brand has a very strong foundation with values that bring the best out of each of our Ladies and Gentlemen, making them committed to always provide a true genuine care to our guests. The Ritz-Carlton service is legendary and inspires to create meaningful and memorable experiences to our guests and this is what I love the most about the brand.
HM: What's the biggest challenge you face in your work as a GM? And what do you like most about it?
DO: As any other Executive position, the work of a Hotel General Manager is intense and sometimes challenging. To balance all aspects of your work and deliver excellence in different areas always require a high level of dedication and focus.
Working with a talented and dedicated group of Ladies and Gentlemen makes it possible and it is definitely what I enjoy the most.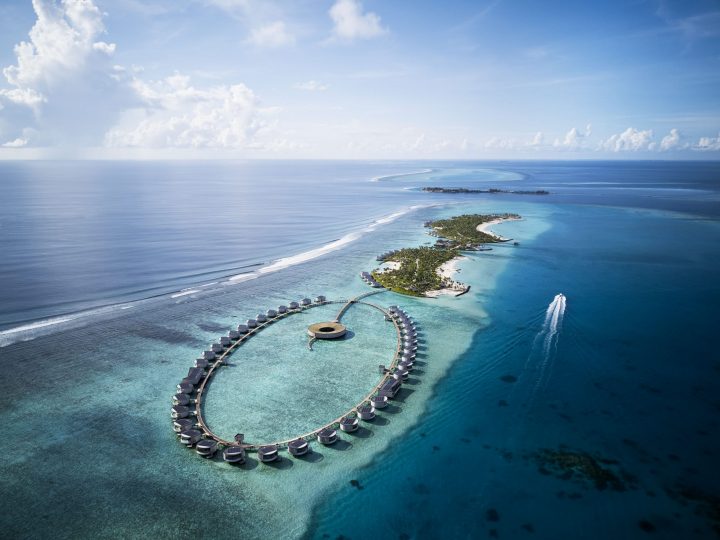 HM: Describe a day in your life as GM at The Ritz-Carlton Maldives.
DO: I kick start my day by having breakfast with my lovely wife and son, and start working at 8am with meetings and guest activities. Afternoon is for follow-ups and emails. Attending to guests' arrivals and departures, interaction with our Ladies and Gentlemen. Evening is for time with guests during our Defining Moment – what better way to end the day with sounds of the boduberu drums beat on sun setting, transitioning from a day full of discoveries into an evening of indulgence and reflection, giving the inspiration to do it all over again.
HM: What sets The Ritz-Carlton Maldives apart from other luxury resorts in Maldives?
DO: Our Ladies and Gentlemen make it special and it all starts with The Ritz-Carlton empowering each and every of them. Looking at creativity coming out of every Lady and Gentleman in creating wow moments and fulfil the expressed and unexpressed wishes of our guests.
Being the first luxury integrated resort allows our guests to dine around the archipelago. Our on-resort culinary island offers a selection of restaurants and bars – with more at the Fari Marina Village.
World-class partners, such as Jean-Michel Cousteau's Ambassadors of the Environment program.
Signature Ritz Kids programme for our young guests.
Zero-waste gastronomy practices, from the resort's dedicated water plant by Nordaq, which sustainably produces drinkable still and sparkling water, and no plastic bottles, to using food waste for our plants and greenery.
Wellbeing is important for our travellers and for us. That´s why we have partnered with Bamford – a UK-based skincare brand built on sustainability and wellness, which our guests will discover through our room amenities and bespoke spa treatments.
We aim to provide rich, meaningful memories to a sophisticated traveller that will wish to return simply by closing their eyes.
HM: What do you think is the most important skill a leader should have?
DO: Always be fair and honest. Be guided by "Servant Leadership" style where you make a difference in the life and career of the Ladies and Gentlemen you guide.
HM: Is there anything exciting coming up at the resort?
DO: Drone research in partnership with UK's University of Loughborough. By using aerial drone, our researchers cover vast areas to map coral reefs, collect data to see the changes overtime and even locate plastic to find the origin.
Underwater drone to study the behaviour of the underwater animals with low disturbance and collect submerged ghost nets.
It is educational and enriching. Guests are invited to participate in these activities and be part of the bigger movement.
HM: What advice would you give to hoteliers aspiring to get to your position? 
DO: To always focus on excellence and to continuously enhance your knowledge on luxury experiences. Always keep your passion to serve people.