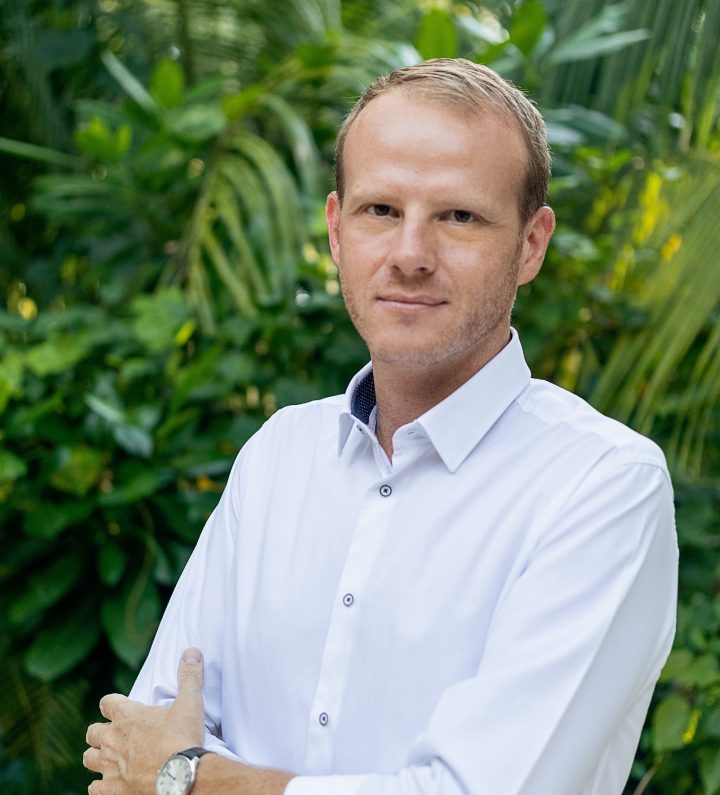 GM's View: Vincent Pauchon, The St. Regis Maldives Vommuli Resort
Vincent Pauchon is the general manager at The St. Regis Vommuli Resort, Dhaalu Atoll. The French native has over sixteen years of experience overseeing five-star properties around the world and has been spearheading Vommuli's operations since 2019. Hotelier Maldives interviewed the seasoned hotelier about his journey and leading one of the most luxurious resorts in the Maldives.
Hotelier Maldives: Tell me about yourself and your career.
Vincent Pauchon: As the General Manager at The St. Regis Maldives Vommuli Resort, I lead all aspects of the resort's operations including guest services, resort administration and overseeing marketing, sales and reservations initiatives. I am a seasoned leader within the luxury hospitality industry with more than sixteen years of experience overseeing five-star properties around the world. I'm known to inspire associates and staff with my dedication to understand the local culture and seamlessly adapt to new environments.
I stepped into this position in 2019 following my time as Director of Operations at Phulay Bay, a Ritz-Carlton Reserve in Krabi, Thailand. Here I focused on critical components of operations which fostered an anticipatory culture that drove exemplary guest service and met desired financial goals. I also served as Director of Sales & Marketing at Mandapa, a Ritz-Carlton Reserve in Bali, where I executed high-impact marketing campaigns, established an elevated network within the luxury leisure, wedding and groups segment and delivered consistent growth in room revenue, occupancy and RevPar year-over-year. Preceding experiences include my time at Laucala Island Resort in Fiji, The Legian and The Chedi Club Tanah Gajah in Bali, Le Méridien Fisherman's Cove & Le Méridien Barbarons Seychelles, Sheraton Club des Pins in Alger, and Le Méridien Bruxelles Brussels.
Originally from France, I completed my International Hotel Management Degree at Institut Vatel Nîmes. When not on property, I enjoy exploring the world and neighbouring cities through food and the eye of the camera.  I am also a proud new father and enjoy all of the exciting experiences that this role brings on a daily basis.
HM: What is it like to be the general manager of St. Regis Maldives Vommuli Resort?
VP: It is like a dream to work for The St. Regis brand at the finest address in the Maldives. Our owner envisioned this private island resort as an escape away from Male, where our valued guests could experience paradise and undisrupted panoramic views of the Indian Ocean. Vommuli Island is a natural island with endemic flora and fauna, where pristine white sands meet lush jungle of verdant vegetation and you can hear the birds early in the morning. It's energizing.
Our founder, John Jacob Astor IV introduced The St. Regis New York in 1904 to immediate acclaim, with the New York Times declaring it "the finest hotel in America." A born visionary, inventor and entrepreneur, he ensured The St. Regis was as technologically advanced as it was luxurious. More than a century later, the brand is renowned for its tradition of innovation and commitment to impeccable service at more than 40 hotels and resorts worldwide. It is rewarding to not only provide our valued guests with a breath-taking hideaway but unforgettable moments, luxury amenities and personalized services that will exceed their expectations.
Our partners, guests, and staff are and have remained at the heart of everything we do, and always will. In the coming years, we will continue to innovate and offer new experiences that appeal to today's traveller and complement our signature services.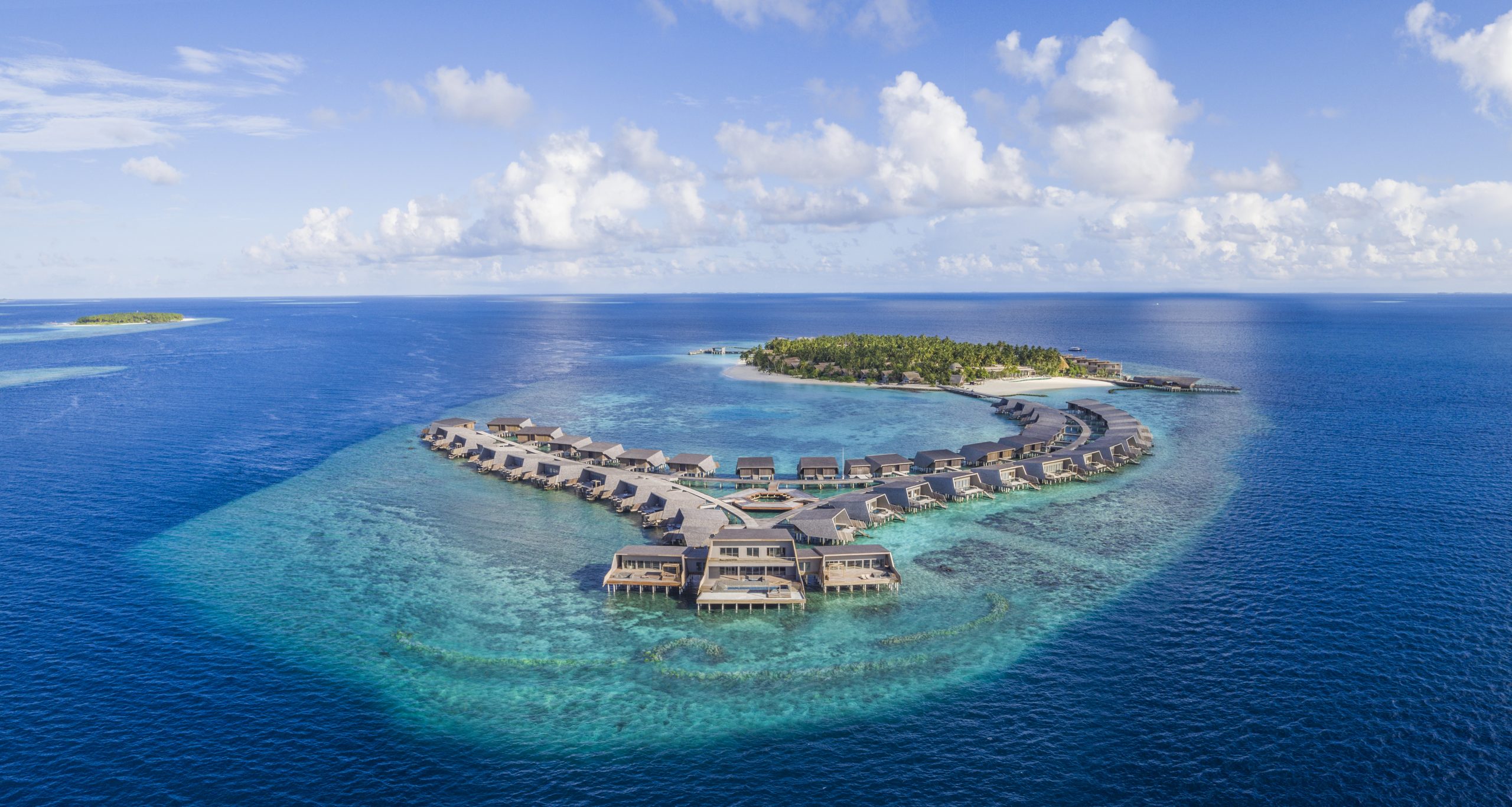 HM: Throughout your career, you have worked at various places around the world. How different has it been leading a team in Maldives?
VP: Our world-class team is comprised of 32 nationalities and therefore, it is important to be attentive to every associate's singularity and needs. As we are all living on the same island for a long period of time, there are more opportunities to spend time with our associates and engage with one another. We need to curate their activities and keep them entertained and happy so they can deliver the same exquisite experience to our Luminaries.  A quote from JW Marriott that I always keep in mind is to "Take good care of your employees, and they will take good care of your customers, and the customers will come back."
HM: What makes St Regis Maldives Vommuli Resort standout from other luxury resorts in Maldives?
VP: The distinctive architecture and refined, contemporary interior design is inimitable, inspired by the local Maldivian culture and precious marine-life of the Indian Ocean. This is represented by the manta ray shaped lagoon villas, including the famed John Jacob Astor Estate – the Maldives' largest overwater villa, a signature bar in the shape of a whale shark, a lobster-inspired, award-winning spa and a spiral shell shaped library. Draft wood, glass, steel and ceramic found on the island are all incorporated into the architecture of the resort.
Our tradition of innovation and dedication to service excellence are unmatched and met with a modern, transgenerational approach. The St. Regis Maldives Vommuli Resort is known for its customized amenities, curated programming, and unprecedented commitment to our staff. The brand's world renowned Bloody Mary created in NYC, champagne sabering and signature butler service first seen at the St. Regis are part of the unforgettable experiences delivered to each guest time and time again. For St. Regis to live exquisite is about creating these unforgettable experiences for our guests, especially families. Our Family Traditions program was crafted to celebrate togetherness by experiencing a destination in its truest form. Every moment becomes a treasure and every experience a new family tradition.
HM: What's the biggest challenge you face in your work? And what do you like most about it?
VP: We can have some interesting requests from our Luminaries who expect the best, as they should. We need to be innovative and can express ourselves and our creativity, which makes it both exciting and rewarding to fulfil. When the Luminary is pleased, we also feel gratified, as we were able to satisfy and hopefully exceed their needs and expectations.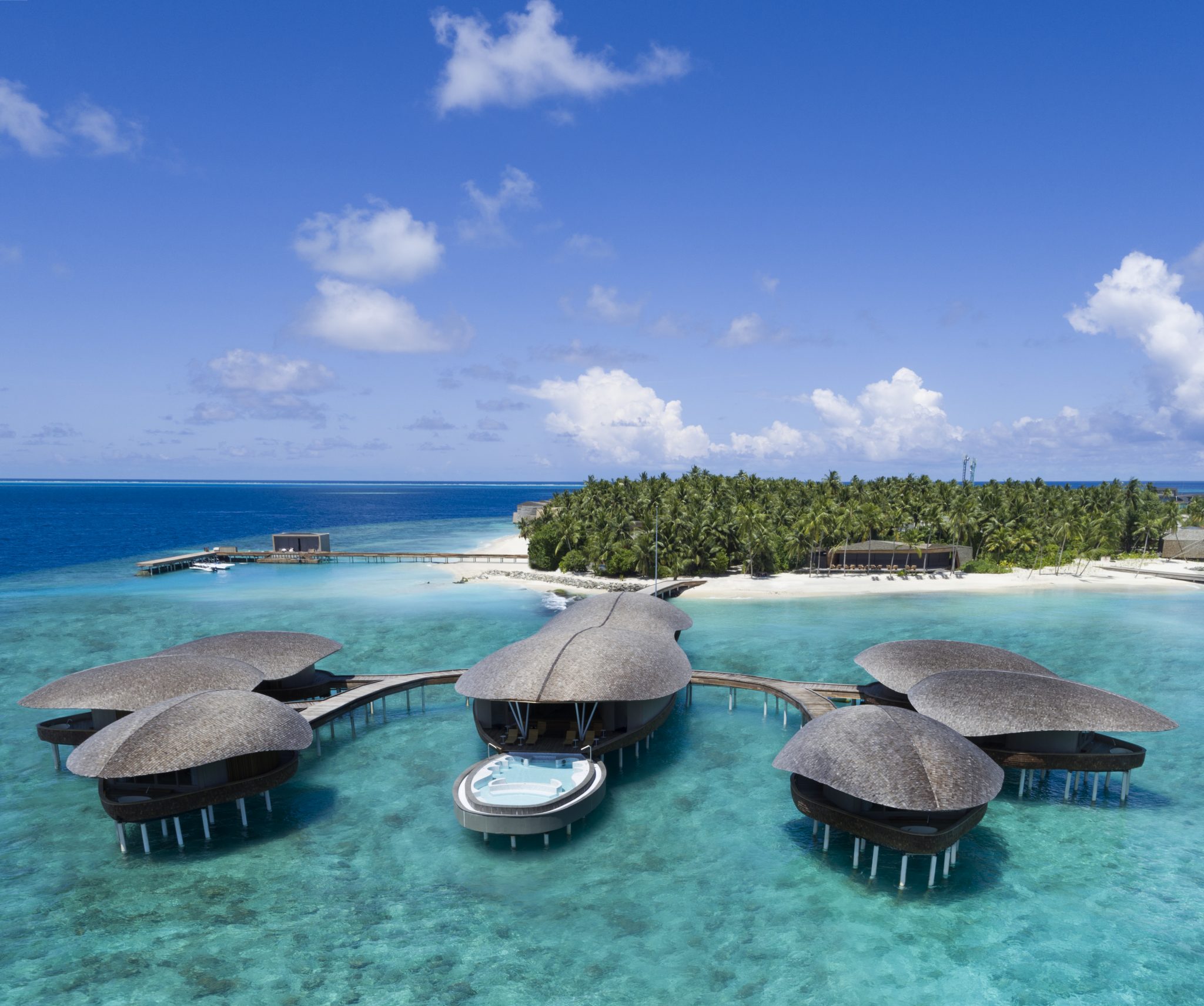 HM: How is it like to manage a resort during the pandemic? Could you tell me about the experience and how you made it through?
VP: The pandemic came with many challenges. There was a need to balance our valued guests' aspirations and commitment to cleanliness, keeping associates and guests in a safe environment.
The most difficult was to repatriate our hosts from 32 different countries –  high cost of fairs, long layovers for our associates and the HR Department needs to juggle between all of the different tasks at hand to ensure we continued to go above and beyond during this time. Though the travel landscape has shifted in recent years, guests can expect the same exclusive private island experience that is emblematic of The St. Regis Maldives, where its world-class amenities and impeccable service are unmatched.
HM: Describe a day in your life as GM at St Regis Maldives
VP: I wake up early so I can start the day with an energizing workout and read the news. This also gives me time for myself and my wife before I head to the office. Once I arrive, I analyse the previous day reports and check any urgent e-mails. I then head to breakfast, as this is the best time to engage with our valued guests to learn more about their individual experiences and create a sincere connection with them.  In the afternoon, I juggle between villa inspections and engaging with our Hosts and Luminaries. In the evening, I try to exercise if I couldn't fit it into my morning and engage with our guests again at sunset. This follows with tending to evening e-mails and analysing reports. Throughout the day, I also make important trips to the welcome pavilion to greet or bid farewell to our Luminaries.
On my days off, I enjoy swimming, massages and good food and drink with the best company, my wife. This perfect plan might have slight modifications pending our new-born and his preferred plans for our evening!
HM: Is there anything exciting coming up at the resort? 
VP: Yes! It is critical to keep innovating and evolve in the Maldives to always surprise our repeat guests and also gain new, valued guests. We are gearing towards the festive season with over two weeks of holiday happenings at the resort. This exciting, must-see program has an incredible line-up of celebrations filled with decadent dining, special wellness offerings, children's activities, tree lightings, and even a New Year's Eve gala. The Colors of Carnival gala will be at our signature restaurant, ALBA and feature a colourful and vibrant Brazilian dance troupe and entertainers complementing the drummer and resident DJ, to add a Bossa nova carnival beat and style.
For 2022, we have a few projects in the pipeline. The opening of our bottling plant and a collaboration with an NGO for a reef restoring program to reduce our carbon footprint and regenerate the reef, which is essential to the marine life, are just some of the special initiatives in play.
HM: What advice would you give to hoteliers aspiring to get to your position? 
VP: Living in different countries helps to open your mind and working in different divisions or brands will also help you to develop more skills and expand your expertise. Always strive to be a model, be exemplary and treat people fairly to gain respect and be a trusted leader.