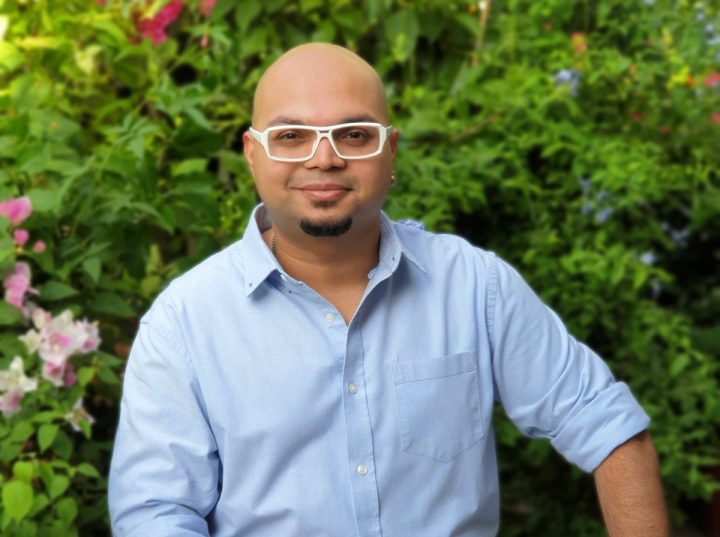 Naufal Naeem, Director of Sales at Nova Maldives
Naufal Naeem is the new Director of Sales at Nova Maldives, an island resort set to open its doors on the 1 April 2022. Nova will be introducing a modern All-Inclusive Community Concept, which offers a contemporary yet laidback atmosphere. The brand's value for money, "no fuss" concept is intended to foster a fun, progressive and inclusive community, offering a wide range of experiences, events and activities engineered by the island's very own animators to bring guests together to share cohesive and elevated experiences.
Located in the beautiful South Ari atoll, Nova features 76 beach and over water villas with private terraces where you can step into the water and immerse yourself in the island's breath-taking underwater world.  Furthermore, the resort has three restaurants and two bars offering specialist grills, signature teppanyaki experiences, international cuisines and light pool side snacks. Naufal is excited to join the resort in the crucial stages of its opening. He joins with a wealth of experience from Kandima Maldives where he was Deputy Director of Sales and Marketing. Before that he was the Marketing Manager at Reollo Travel based in Male' and a Contributing Editor to Hotelier Maldives. Not only this but Naufal began his career as a promising chef. No matter what he turns his hands to it is clear Naufal has all the ingredients to make a successful career. Hotelier Maldives sits down with him to discuss his profession and his new role at Nova.
Hotelier Maldives: Tell me about your personal journey and roles to date?
Naufal Naeem: I have always been passionate about the hospitality industry even from a very early age. Having had the opportunity to live, feel and taste the world class experiences the Maldives had to offer kept me fully fixated on nothing other than the field of hospitality as my career path.
But rather than the sales and marketing aspect of the industry, I was initially pulled towards the culinary side of things, where I had spent a few years exploring the art of pastry and bakery, and subsequently pursuing my journey towards becoming a chef at the Australian School of Tourism and hotel management, in Perth, Australia.
My culinary journey was quite short-lived, as I realised that although I had a passion for cooking, the commercial kitchen environment was not a good fit for me. I wanted to have the means and the flexibility to move through the different dimensions of the industry. This is when I started pursuing tourism management as my subject of interest, which allowed me to take a more holistic approach to understanding the industry from top to bottom. I completed my bachelor's at Taylors University in Malaysia.
In 2012, I took my first job as a Sales and Marketing Executive at Reollo Travel, one of the fastest growing local DMCs in the Maldives at that time. After briefly stepping out to complete my master's degree at James Cook University in Singapore, I returned to Reollo Travel once again to take up the role of Marketing Manager for the company. Soon after that, I was given the opportunity to join an exciting new project being developed under their sister company Pulse Hotels and Resorts. This was when I entered the resort industry as a Sales and Marketing Manager at Kandima Maldives; the first lifestyle resort in the country. Kandima gave me a platform to really hone my skills and step out of my comfort zone. It was a place where I had the opportunity to get creative and get involved in a wide range of jobs, especially during the pre-opening stage, which ultimately gave me a unique set of skills that I have always been grateful for. Three years into my role, I was promoted to the post of Deputy Director of Sales and Marketing at Kandima.
With the pandemic, I decided to take a step back from the industry to spend more time with my family and loved ones. However, I did stay connected to the industry even then, working as a marketing consultant for Reollo Travel, as well as a contributing editor to Hotelier Maldives. After close to a year, I got the opportunity to come back into the industry to head the sales of their brand-new venture Nova Maldives as their Director of Sales. So here I am.
HM: How do you feel to be appointed director of sales?
NN: It feels awesome to have been chosen for the post and surely, it's truly exciting to be back again in the industry, to be in touch with my old colleagues and industry partners from around the world. Of course, a lot has changed since the beginning of the pandemic, but it's encouraging to see how the industry rose back to face the new reality head on and how far we have come from that first stages of the pandemic.
HM: What motivates you as a person and in your career?
NN: What motivates me in this field is the dynamic nature of this industry. Most importantly, even the product itself never remains the same. It evolves over time and being able to work with it from its infancy, to watch it grow into its very own space in the industry, it truly is something that is very satisfying. I always like to inject creativity into everything I do. This helps keep things "alive" for me. Repetition and automation are some things I dread. Therefore, the industry helps keep me on my toes, pushing me to always be open to new ways in doing what I do, helping me do my job better as well as helping me grow.
HM: How difficult is it to sell your resort during the worldwide pandemic?
NN: With the right product, and with the right partners, there's still a lot of potential in this industry. Unlike other tourist destinations, the Maldives has been extremely successful in turning the industry around amidst the pandemic, becoming a true success story. With robust nationwide safety protocols in place, we became one of the safer destinations for travellers to visit, especially with our natural geography adding to our advantage.  Today the Maldives has become one of the most sought-after destinations in the world, and more so than ever before.
HM: What does your role entail?
NN: I'm responsible for developing and implementing sales strategies across our key markets to achieve our company's targets. I'm also charged with developing and cultivating relationships across our various markets and to maximize opportunities to grow our exposure and revenue.
HM: How has your previous experience prepared you for this role?
NN: Having the opportunity to work as part of the pre-opening team of Kandima has given me valuable experience and knowledge to effectively take on another pre-opening project. It's always easier when you know what to expect and anticipate the challenges that can come your way.
HM: How are you preparing for your new opening?
NN: I am super excited about the launch, and I am confident that Nova will be well received by our guests and partners alike! It will be a welcome change to the current product mix the Maldives offer.
This is the most crucial stage for us, getting the product introduced in all key market segments and ensuring that we are visible on the global stage. Right now, we are doing a lot of product introduction, training and presentations for all of our trade partners.
HM: Tell me more about the resort and what is in store?
NN: Nova will be an all-inclusive resort offering value for money, no fuss, soft luxury island destination built with the modern traveller in mind. At Nova, we will foster a fun, progressive and a completely inclusive community, with animators to bring people together to create cohesive and elevated experiences. Whether you're travelling alone, with loved ones, friends or family, Nova offers a super chilled and laid-back destination, designed for real connection.  Now this is a place where you can do as much or as little as you like. Go diving, hit the gym or sit under the palm trees and lounge your day away, the concept we have here revolves around finding beauty in simplicity, feeling and being happy in the moment.
HM: What qualities does the resort have that differ from others?
NN: There are three main areas we focus on when it comes to our unique selling points.
Value for guests
We offer modern, bright and minimalist aesthetic accommodation integrating the latest technology
A base meal plan of full board plus which offers great value for money and a fantastic All-Inclusive option – based on healthy and sustainable food offering
A contemporary all-inclusive club style community concept, where we offer a no fuss, no worry, "soft luxury" island destination that is specifically designed around the needs of the millennial traveler
Comfort for guests
A fun, progressive, inclusive community, formed by couples and groups of friends
A happening and communal atmosphere created by animators through activities and several live entertainment sessions
Multiple room types to choose from including inter-connecting beach villas for families or groups of friends travelling together
A health and wellness focus with a fantastic gym and outdoor training area, group fitness classes and the spa focusing on treatments based on organic products
A place for local culture immersion with cultural interactions with the cultural heritage village in the nearby island of Dangethi.
Location
A 100 per cent natural island with well-established vegetation, a fantastic beach and a jaw dropping house reef
A top underwater location – South Ari Atoll is still one of the best locations for diving and snorkeling, with over 30+ manta points/whale shark points/shipwrecks and dive locations just within a close 40 minute range from the island, making Nova a unique spot for those looking for the ultimate marine adventure.
South Ari Atoll is the only region in the Maldives where you have the chance to see whale sharks throughout the year.