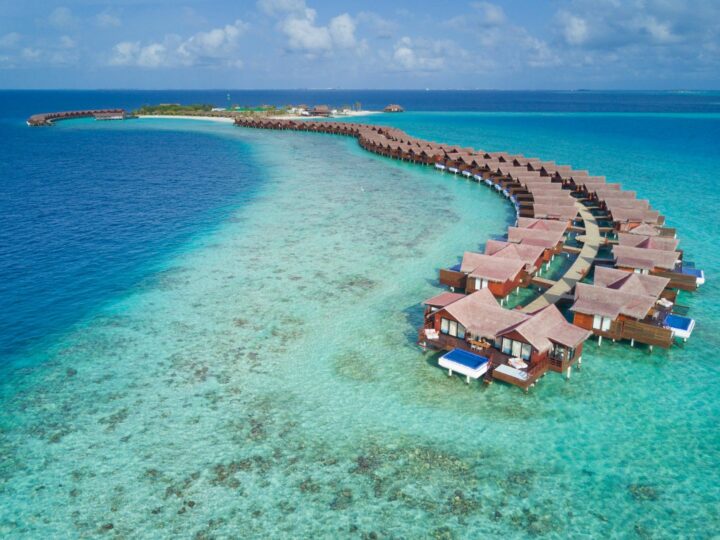 Grand Park Kodhipparu, Maldives' Coral Garden
Increasing efforts have been made over recent decades to cultivate corals in processes termed coral 'gardening', 'farming', 'propagation' or 'restoration'. Coral cultivation gets the benefit of coral colonies' ability to get attached to artificial solid structures. Several such coral gardening projects have been established since Grand Park Kodhipparu, Maldives' opening in 2017—where coral pieces from House Reef are attached to a purposefully constructed underwater structure.
One of the first sights many guests see on arrival at the resort is an artificial reef installed below the reception pavilion. During the first year of hotel operations, this tunnel-shaped metal frame had several small pieces of coral attached to it and now attracts additional marine life such as juvenile fish with their growth into larger colonies, some of which are now around twenty centimetres in diameter.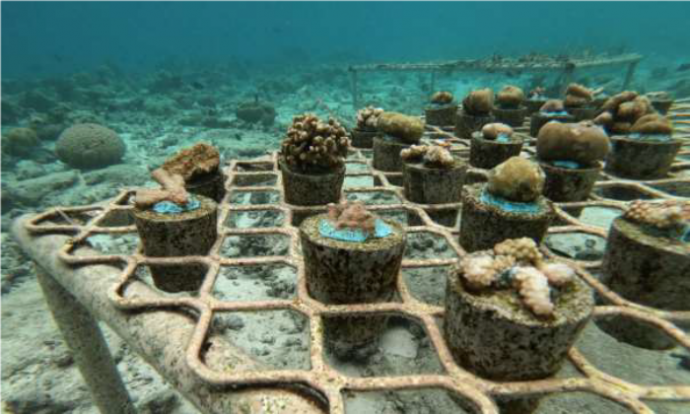 While this helps to create new marine habitat in the arrival marina area, in areas of its natural House Reef, the resort has also built coral 'nurseries'. The largest of these is a mid-water rope nursery built up over 2019, in deeper water near the overwater villas with 100 pieces of attached corals. Rope nurseries effectively lift attached pieces of coral to grow several feet off the bottom of the sea, away from fine sand and competitor organisms that could usually prevent their optimum growth and survival.