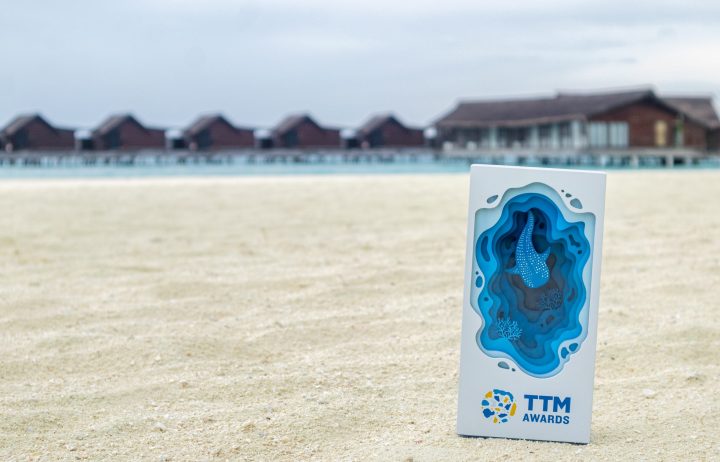 Grand Park Kodhipparu Maldives introduces indulgence winter offer
Grand Park Kodhipparu Maldives recently announced scooping up the title of "Best Boutique Resort in Maldives" for the second consecutive year, awarded by the Travel Trade Maldives which comes as no surprise as it is one of the best destinations to experience the unreal sunsets you will ever see while projecting extravagant character and easy-going exotica.
What's really shaking things up this holiday season at this cozy luxury boutique island resort is that you will be spoiled for choice with one beach for every day. That is right – home to four beautiful beaches, Wai, Veli, Dhigu, and Divehi, all with their unique character – letting you sunbathe, snorkel, windsurf, and cycle overwater around the island to your heart's content. Touching down at Kodhipparu, adventure seekers can revel in countless opportunities for wild coral reef dives, parasailing up the sky for a bird's-eye view of the lagoon, or even simply zen out to sunrise and sunset with the resident yogi.
To celebrate the win, and to rev up the appetite with seaside excursions, the resort announced the launch of the exclusive "Kodhipparu Indulgence" offer with an unparalleled dining experience and a consequential gourmet coma that is fully worth every penny you've spent on your extravagant holiday.
Set your seaside expedition dreams to a reality, with attractive offerings from the resort-owned marine sports centre as well as the luxury overwater spa, that will have you wanting to extend your holiday. What's more, you get to enjoy complimentary roundtrip speedboat transfers saving you quite a few pennies on your vacation.
The little explorers with big dreams are welcome to stay and dine free of charge sharing the room with the parents, whether it is by spending their time decorating some yummy cupcakes or catching a kiddies movie under the stars with popcorn.
If you are looking for a romantic touch, with an ample amount of floating rose petals in your pool, or a swoon-worthy proposal set up at a secret corner of the island out of bounds to others or even a candle-lit dinner on the secluded beaches with you and your beau, all you have to do is message your lifestyle host to work the magic and make it happen for you. With the Kodhipparu dedicated lifestyle host service, everything is just a message away.
As is all good things, this offer is only for a limited time period, so make use of this exclusive indulgence package at Grand Park Kodhipparu comes with an amazing 35% discount on all villa categories.
Simply head over to https://www.parkhotelgroup.com/north-male-atoll/grand-park-kodhipparu-maldives/offers/winter-getaway/ to book your holiday with a flair of fun, freedom, and serenity that is promised to make you keep coming back for more!