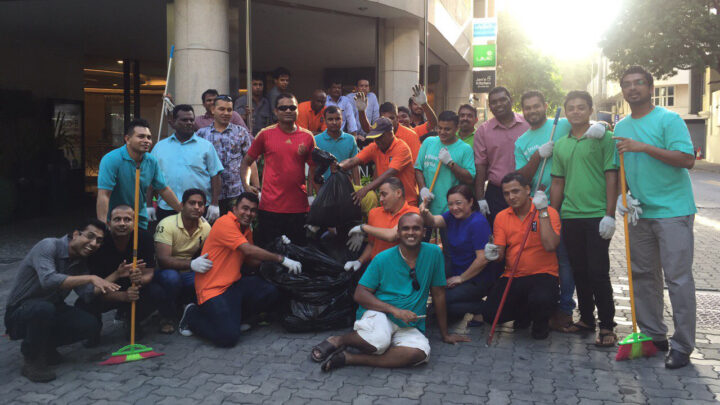 Hotel Jen organises World Environment Day clean-up programme
Hotel Jen Maldives organised a clean-up day on 5 June, to mark the World Environment Day.
The globally celebrated event held last Sunday saw the hotel staff fill up 15 large polythene bags of trash in two hours.
"The clean street program is about taking pride in our community, cleaning is a responsibility for everyone , when everyone does their part, we can all look forward to  a cleaner and more beautiful Male' City for many years to come" said Goh Kon Len, Assistant Director of Human Resources .
The clean-up is an annual event carried out by the hotel. Aimed at raising awareness on the importance of maintaining a cleaner, healthier environment, the event carried out by Hotel Jen saw many of their staff actively take part in the day's events.
Shangri-La and its properties are well knowns for the part in corporate social responsibility and raising awareness and contributing and conducting initiative awareness programs every year with interesting happenings for the society guests and staffs.