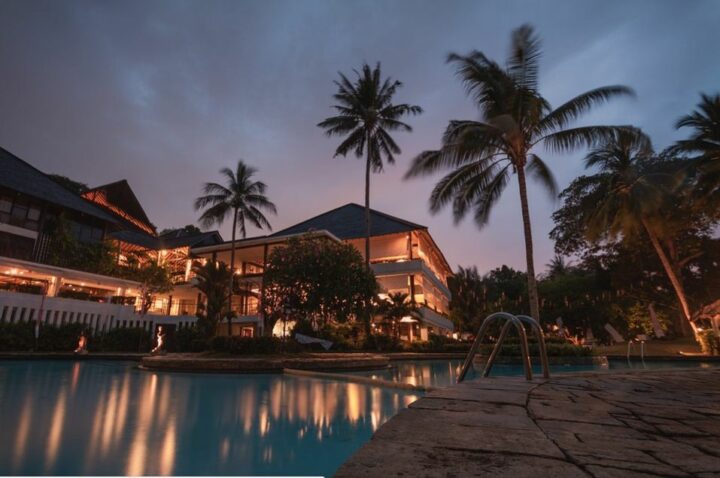 Change in order to win; the growth of the luxury market
Editor's Note: The following is a summary of the report; Rethinking Luxury, by Horwath HTL. All images courtesy of Horwath HTL.
As the industry invests in more and more high-value tourism products with exclusive services and one-of-a-kind features in their properties, it is comforting to know that the luxury travel is, in fact, growing at a faster rate (4.5%) than overall travel (4.25%).
According to a report published by Horwath HTL, 'Rethinking Luxury in Hospitality', the world luxury market was estimated at one trillion Euro in 2016 with an annual growth of 4%. Over the six-year period (2010-2016), those classified as High Net Worth Individuals (HNWI), the customer base for luxury tourism, grew in numbers by 52%. Their total wealth grew by 49%. Luxury travel is forecasted to grow at a rate of 6.2% compared to the growth of overall travel at 4.8%.
However, we cannot relax. The competitive landscape is intensifying as players vie for a serious share of this growth; the number of luxury properties are increasing globally, there are improvements in service delivery to luxury guests in existing operations and there is increased guest mobility and a flood of quality online marketing.
According to the report, the luxury customer mindset is shifting. While HNWI travelers still expect every detail of their travel to be taken care of, what is new is the aspiration behind the journey, not just experiences, but transformational experiences, self-actualization; a more profound meaning and sincere human connections. This shift is triggered by two key factors; changes in lifestyle habits and digitization.
New and deeper awareness of personal wellbeing is shaping a trend referred to as 'health is the new luxury' with a substantial shift towards stronger self-consciousness, leading a healthier lifestyle as well as minding the social and ecological surroundings.
Secondly, the crucial role of digital technology in today's society causes a paradox of connected disconnection which attempts to reconcile two opposites. While digital intensity is essential, guests increasingly long for a digitally aversive experience. The tech-obsessed always-on culture demands state-of-the-art digital solutions. On the other hand, the possibility to completely disconnect becomes a privilege of its own.
What is the 'New Luxury in Hospitality'?
'New Luxury in Hospitality' means that the traveler is seeking more transformative and soul-enriching experiences. The emotional impact on guests, therefore, needs to be a strategic focus. While luxury hospitality is traditionally known as a human-centric, today we need to be aware that it also must have a transformational impact on the individual.
So how do we achieve this? According to the report there are five key elements to be considered.
Purpose: Customers are in pursuit of a better, more fulfilled – lifestyle, increasingly turning their backs on spending on superficial brand experiences. Brands must address 'self-actualization' as a business strategy.
Personalization: Brands should develop a genuine interest in the guest's lifestyle to create an understanding of preferences. They must have the potential to evoke feelings of appreciation and surprise, develop an intimacy with the guest and as a result, generate trust.
Experiential: Hotels need to rethink guest experience and take it to the next level by focusing on the emotional value and the potential to transform 'me'. The evolved mindset of travelers is to seek lifestyle solutions while travelling. This shift concentrates increasingly on experiences that address the physical, mental, spiritual and emotional needs.Balanced Disconnection: The opportunity lies in focusing on an approach to balance between digitally intensive and digitally aversive experiences. Ironically, technology can serve as an enabler for a personalized and seamless experience leading to a transformational impact.Seamless Journey: Impeccable service has always been the core of the luxury hospitality, and today new methods and technologies support delivery of the service. This increased complexity requires detailed planning including scenario planning approaches.
How to deliver 'New Luxury in Hospitality?
According to the report, to deliver 'New Luxury', two perspectives should be addressed: customer journey and emotions as the essence, and comprehensive integration.
To understand how to provide luxury, hoteliers need to follow the customer journey of each segment as well as the emotions correlated to each touchpoint, even well before the physical hotel experience starts. From brand promise to technology integration, every aspect has an impact on delivery. To ensure comprehensiveness in the approach, the report offers a 360 degree framework for delivering 'New Luxury'.
Core brand values and story: It is crucial to get to core brand values, as well as a clear brand essence and brand identity, backed up with appealing storytelling – upon which everything within the property should be aligned. With this, consistency in the brand delivery is fundamental.Gourmet: Customer expectation of F&B has risen significantly. While a high standard in gourmet delivery has always been an integrated element of luxury, there is now a stronger emphasis on the experiential component, sometimes extending beyond the kitchen and restaurant.
Purpose/Deeper Meaning: The thought behind core lifestyle values has significantly shifted in the last couple of years.Hoteliers should try to identify the potential transformative objectives within each of the customer segments and integrate emotional triggers within the customer journey; a feeling of achievement for a MICE guest, or the sense of disconnection for a leisure guest.
Service: Delivering the perfect service starts with a set of details and small gestures serving as the baseline for the experience. What is recommended in the report is more personalization, taking on the role of experience builder and offering a stronger touch of human sincerity. While more personalization can be achieved through greater utilization of technology to predict guest behavior, the other objectives require staff education, motivation and their emotional connection to the hotel.
Technology: The critical challenge for technology for hoteliers is to strongly consider the type and level of technology integration based on the concept and customer segments. Hoteliers need to consider their options in guest technology platforms, back office technology as a support for experience building and the use of technology as a solution for higher operational efficiency
Digital: With the continual growth of the relevance of digital channels for luxury, it is critical to provide a digitally enhanced experience throughout the journey, through making mobile devices an integral part of the experience, by engaging potential guests leading to booking conversions and by motivating guests to provide user-generated content to confirm a third-party perspective.
Revolution of the luxury hospitality is happening. Whether a global brand, a niche player or an individual luxury property, no one will be able to avoid the reality of the new paradigm. As always, those who are rethinking, planning and implementing and fundamentally changing, will be the winners.
Source: Rethinking Luxury in Hospitality, Horwath HTL, May 2018