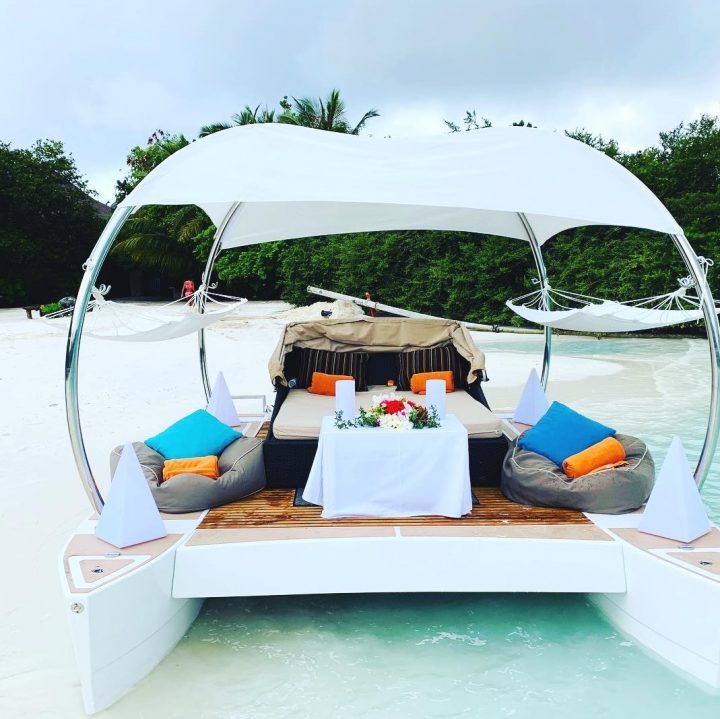 HamacLand Concept – An Innovative Beach Solution for Maldives Resorts
At La Seyne-sur-Mer on the Mediterranean's Provencal coast, an extensive team of professionals had founded a state-of-the-art solution to increase the beach area of island resorts with eco-friendly extensions. Since then, the HamacLand Concept has expanded into Dubai, Oman, Bahamas, Qatar, Seychelles, Turks & Caicos and the Maldives, offering a dedicated space on water.
A HamacLand can be up to fourteen square meters and can be installed on any sufficiently calm body of water. The concept combines modern technology and simplicity to put together a private experience where families, friends and couples can spend quality time together. The structure is securely anchored and in exceptional comfort with a host of optional extras such as electric motor, fresh water, refrigerator, solar panel, Wi-Fi, sound system and many other add-on features.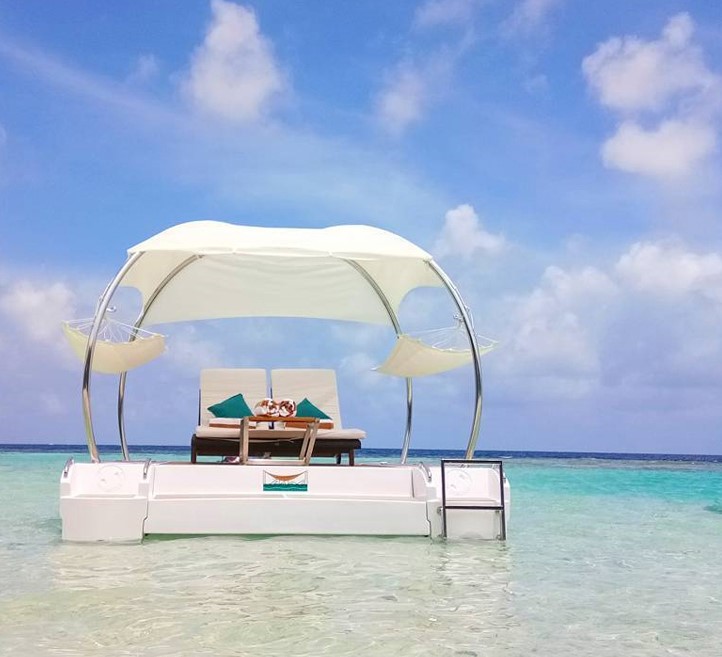 With the surge in demand for seclusion and experiences away from crowds, HamacLand seems more desirable than ever. This multi-purpose facility increases VIP spaces and creates new leisure areas and activities. It offers a private space that is right off the beach and can also serve as an extension to water villas. It seamlessly crafts an elevated private dining setting as well as a spot for relaxation.
Maldives resorts offering this unique experience include Sheraton Maldives Full Moon Resort & Spa, Constance Halaveli, Hideaway Beach Maldives and Lily Beach Resort & Spa, and soon Grand Park Kodhipparu, Maldives.
Featured Image: Private floating lunch cruise at Sheraton Maldives Full Moon Resort & Spa