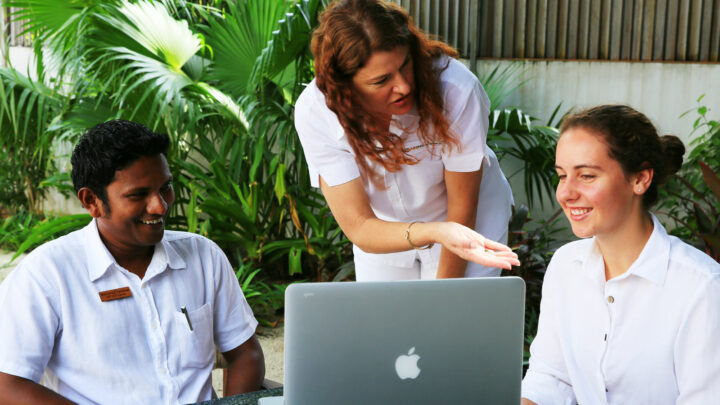 A Passion for Developing People: Helene Ireland of Training Works
"I love people. I receive a great deal of pleasure from helping people develop their skills and grow," says Helene Ireland. Helene is the Managing Director and Lead Facilitator of Training Works, a locally registered training consultancy company that began providing services in the Maldives this January.
Helene who hails from Zimbabwe discovered her calling a long time ago while she was attending the University of Cape Town in South Africa. "I visited a career guidance advisor, completed some questions and had an analysis done, and I knew then that I wanted to work with people," Helene recalls.
Staying true to her passion, Helene completed her Bachelor's Degree of Arts (majoring in Social Sciences and Humanities), Post Graduate Diplomas in both Human Resources and Marketing Management, as well as a Post Graduate Degree in Training Practices. After her studies, Helene conducted training as Lead Facilitator for a variety of clients across various industry sectors in South Africa, Zimbabwe, Zambia, Mozambique and Botswana. Helene is now bringing her 20 years of experience in developing people to the Maldives with Training Works.
Whilst Training Works provides training and development programs for both hospitality and non-hospitality establishments, Helene notes how Training Works, due to her extensive experience in developing innovative Leadership Skills Training, will positively impact hospitality professionals, especially those serving in middle to senior management positions.
Helene notes that while management level professionals are often in need of a refresher on key Management Skills, it's the other employees who tend to receive a greater portion of the training.
To assist with this, Training Works offers an eight part Senior Management Skills Development Series. This skills program, which is based on detailed research and Helene's years of experience, covers areas such as emotional intelligence, innovation and creativity, goal setting, time mastery, decision making, creative problem solving, team motivation and conflict management.
The company also offers a Diamond Package, a Platinum Package and a Titanium Package. In the Diamond Package, Helene and her team will initially conduct a Training Needs Assessment of their client's operation. Through work observation and structured interviews, Training Works establishes the existing "skill gaps" and recommends training to address these needs. Based on this recommendation and further discussions with their client, a training program is designed and the training is conducted. A similar procedure is followed for the Platinum Package, although this one is for clients who've conducted the Skills Assessment themselves. The Titanium Package, on the other hand, is a monthly retainer plan that allows Helene to work closely with her client from month to month, as a part of the client's team, and according to Helene, this package has a significant long-term skills development impact.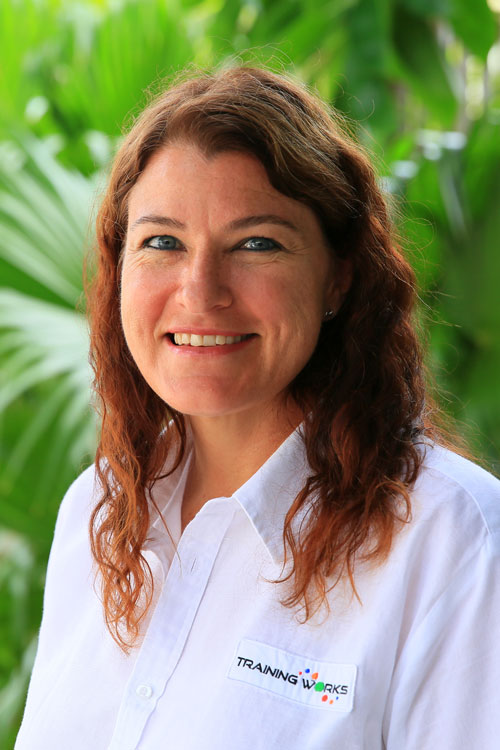 All of these training packages include personalised Post-training Coaching Sessions. "These could be conducted individually or in small groups," Helene says, whilst emphasising that the real success of the training is evident when the individuals use the skills they have learned during the training in their working environments. "Our success and the success of the project is based on long-term performance improvements and the value this adds to our clients," Helene explains.
While noting how Adult Learning needs to be relevant to the individuals involved and their learning styles, Helene also emphasises on how Training Works' programs are designed to be fun and interactive. "I incorporate the principles of Adult Learning, as well as the Experiential Learning Cycle, which means there are a lot of practical activities during the training," she says. "Be it discussions, written exercises, role plays or practice sessions, case studies or outdoor team building activities, they facilitate learning in an interactive, fun, workplace-relevant way and that's how it's designed," she explains.
Another factor that Helene and her team pay special focus to when designing training programs is their client's brand. "I make sure that we align our product 100 per cent to our client's brand, which is critical in the competitive hospitality industry. I also align it to our client's operating principles, making sure it fits with the organisation. If there's a cultural norm or ethos in the company, I make sure that's aligned too," Helene explains.
Having worked extensively in Africa and now having spent more than six months in the Maldives, Helene expresses her love for experiencing and being immersed in different cultures. While noting that "people are essentially the same and thus learning needs don't change no matter where they are", Helene highlights the unique culture of the Maldives along with the many different cultures that are in play within the country's tourism sector. According to her, these cultural experiences are also a vital factor within her training programs. "What's so great about working with different cultures is that everyone's got such rich, varied experiences. And we create a learning environment and learning activities that enable individuals to bring their experiences forward and what we do is build onto and add value to those experiences," she says.
Helene is a real believer of people's ability to learn and develop and according to her, this has a great deal to do with developing Emotional Intelligence, a topic extensively covered in her training programs. Helene notes that whilst research has concluded that a person's IQ or 'ability to learn' is unchangeable, an individual can enhance their learning agility (which is the ability and motivation to learn from experience and then apply this to learning) and ultimately achieve performance success, by improving their level of Emotional Intelligence. "When you think about it, it's really about your understanding of yourself and your ability to interact with other people. And I believe that everyone can enhance their learning agility," she says.
Save
Save