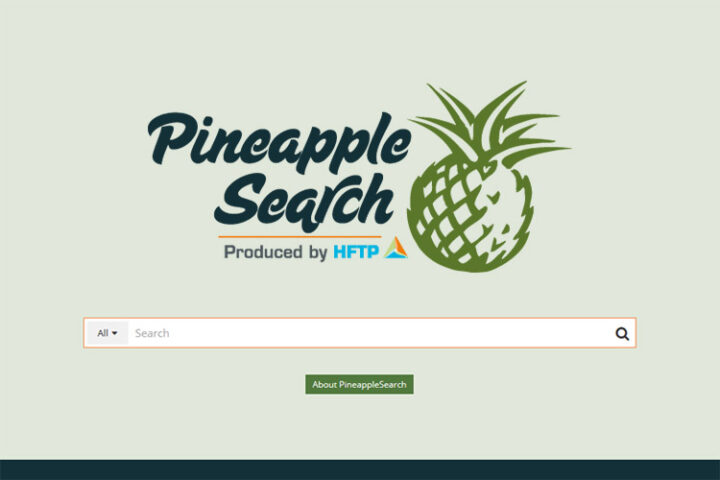 HFTP launches hospitality industry specific search site: Pineapplesearch.com
Hospitality Financial and Technology Professionals (HFTP) has launched Pineapplesearch.com, a search site that focusses on news, articles and reports of primary interest to the hospitality industry. The search site powered by hsyndicate.org is an aggregated content destination that places priority on information based results.
"There are multiple channels for locating information in our connected world, but it is actually a difficult task to sort through the layers of irrelevant results returned when doing a search. And that's where the idea for Pineapplesearch came in," said HFTP Global Vice President Lyle Worthington. "HFTP's goal is to be the authoritative, information source for the industry and we saw this as an opportunity to build something useful for our members and the industry at large. Pineapplesearch is the start and end point for hospitality professionals to research and read about industry-specific practices, reports, articles and more."
The Pineapplesearch platform exclusively builds its contents by aggregating relevant and curated industry sources via publicly available RSS and XML feeds. The site goes beyond a basic search engine with its highly-customizable features that allow users to narrow search results. In a basic search, a user can narrow results by date, information type, category and region. Registered users can also sign-up for news alerts on pre-selected topics, build a must read list and save queries for future use. Pineapplesearch does not use algorithms to 'spider' the internet for content.
"When we started developing Pineapplesearch with HFTP, we wanted to build something that was innovative and immediately recognized as a resource that fills a void," said Henri Roelings, founder of hsyndicate.org. "We added in a collection of tools that a user will be able to use to make the site his/her own and, hopefully, not want to start anywhere else when looking for professional information."
The site was launched on October 21 at the opening of the HFTP Annual Convention & Tradeshow in Bellevue, Washington. HFTP, founded in 1952 is a global professional association for financial and technology personnel working in hotels, clubs and other hospitality-related businesses.