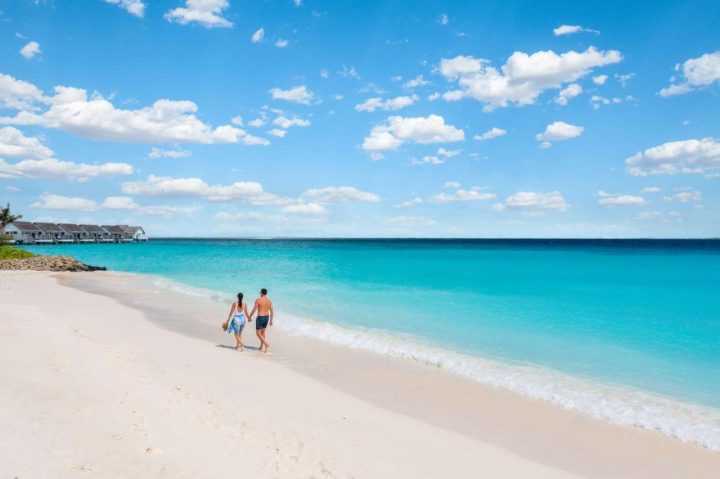 Hilton Maldives Amingiri offers new wellness treatments
Monsoons are a great time to go for a spa retreat, to rejuvenate and relax your mind and body. Offering reimagined wellness experiences set amid crystalline lagoon waters, Hilton Maldives Amangiri brings to you its new after-hours spa treatments called 'Under the Sky'. These spa treatments aim to improve your mental well-being, leaving you positively recharged. These spa treatments are available at the Skye Deck from 8-10pm. Here's everything you need to know:
Enchanted Night
A three-step treatment that uses distinctive mindful aromas with a healing imprint, to start a guided aroma journey. This creates an environment that is conducive to restful sleep, focusing on the three pillars of wellness: mind, body, and spirit. The treatment starts with a warm foot soak for 15 minutes, followed with a balancing massage for 60 minutes and ending with a facial cleansing with mask for 15 Minutes.
Moonlight Relief
This two-step treatment, creates a firm pressure and cross-fibre strokes combined with a combination of your preferred aromatherapy blend, that help in enhancing the blood circulation and loosen tight muscles, especially those in the shoulders and lower back. The first step includes a warm foot soak for 15 minutes, followed with the Deep Tissue Massage with Muscle Balm for 60 minutes. A cup of a tailored Cleanse Tea blend with berries, citrus, and spice wraps up the wellness session.
Warm Evenings
Ignite the evening with a warm foot soak for 15 minutes that includes orange blossom water to detoxify, cleanse, and revive your senses. Followed by a 60 minutes full-body massage session using hot stones which helps to ease the tension, initiate immune recovery, and naturally increase the body's resilience to diseases. This revitalising therapy is completed with a cup of a tailored Cleanse Tea blend with berries, citrus, and spice.
World famous for its captivating beauty, Maldives is an escape to paradise, with its crystal-clear aquamarine ocean and marvellous underwater wildlife. Hilton Amingiri Resort and Spa provides the perfect Maldives experience, being situated 20 minutes from the Male international airport, with its luxury villas, thoughtful attention to detail, personalised guest experience managers and endless holiday activities. Whether you want the best of dining options, diving in a private lagoon, a romantic private dinner on the beach or a fun cocktail session with the in-house mixologist- the sky's the limit here!