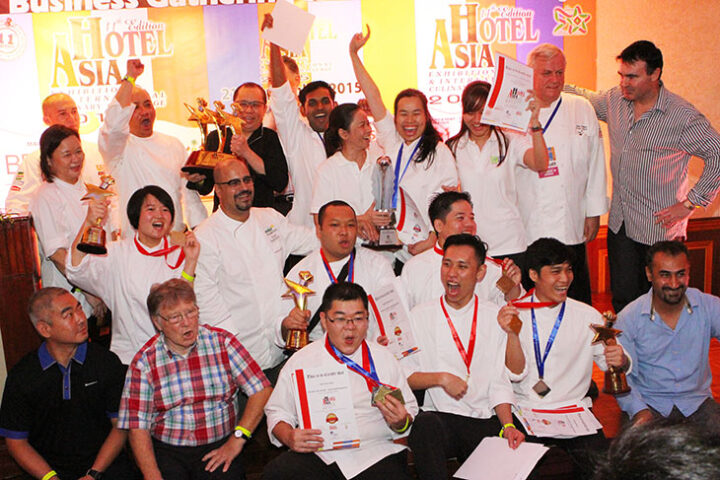 Holiday Inn Resort Kandooma named Best Culinary Establishment at Hotel Asia International Culinary Challenge Award Ceremony
The award ceremony of the Hotel Asia International Culinary Challenge was hosted on 21 September in the ballroom of Hulhule Island Hotel. The ceremony was attended by senior staff of the main sponsor Bestbuy Maldives (BBM) the organisers Maldives Exhibition and Conference Services (MECS), Lanka Exhibition and Conference Services (LECS), the challenge judges, as well as the top winners and participants of the competition.
On behalf of the organisers, Husnie Rauf expressed his gratitude to the panel of judges at the start of the ceremony. "Trust me, it's not easy eating the whole day for four days," he joked. The judges were each given a special award of appreciation.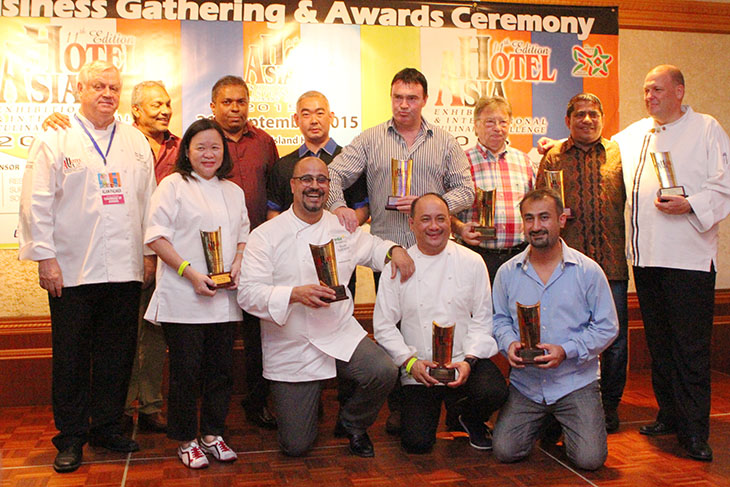 Afterwards, winners from the different categories of the competition were awarded their certificates and medals. There were 18 categories in total and the awardees received special prizes on behalf of sponsors, which include prominent hotel supply brands such as BBM and IFCO.
Prior to awarding the top categories chief judge of the competition Alan Palmer addressed the audience. "I've had the privilege of being part of this competition since 2002," he said. "From 40 participants , we've seen the numbers increase more than tenfold." He also expressed his gratitude towards the organisers, who had worked "tirelessly" to make the event a success.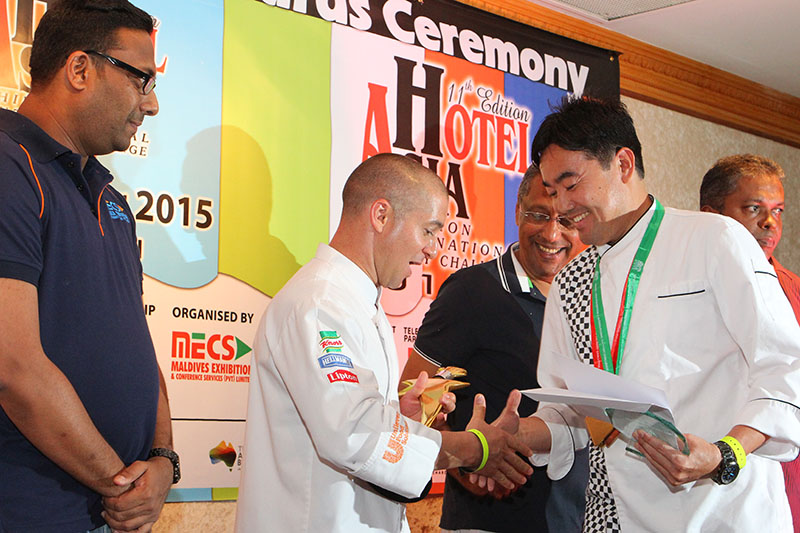 The top awards were then announced. The Most Outstanding Pastry Chef award went to Hulhule Island Hotel's Indra Kumar Limbu. "I'm so very happy," he said. "I want to thank the team at HIH, I couldn't have done this without their support."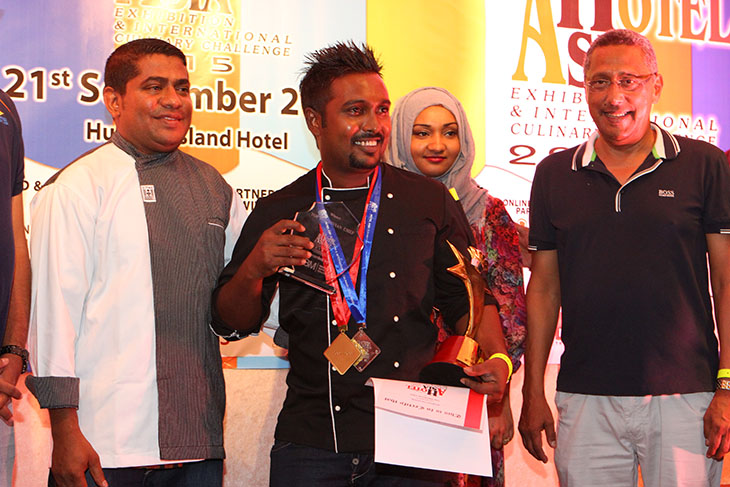 The top Maldivian Chef went to Ahmed Fatheen of Bandos Island Resort. "I wanted to do well in the competition," he said. "And getting this award means a lot to me. I worked really hard for it." He was happy with how the competition went. "I learnt a lot from the judges, this competition has definitely made an impression on me."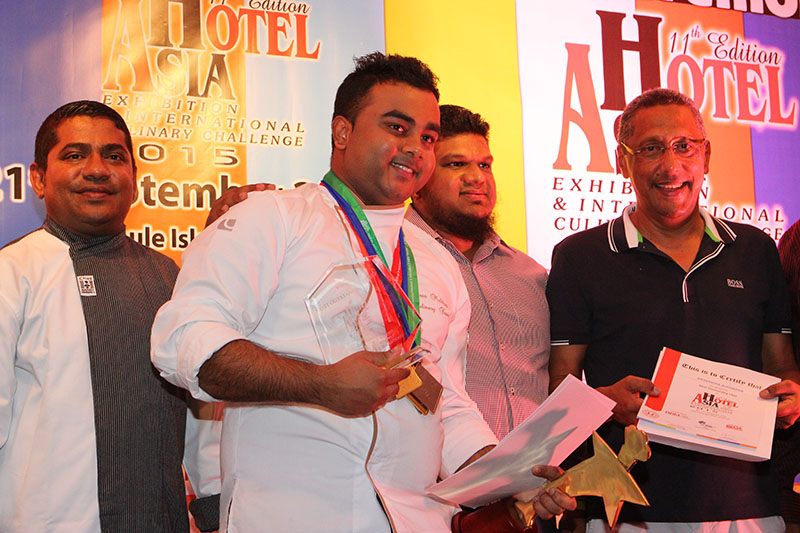 The Most Outstanding Chef award went to Krishantha Alahakoon from Baros Maldives. He was delighted with the win. "I can't say I was expecting this," he said. "It has totally taken me off guard. But of course, I'm delighted to have won."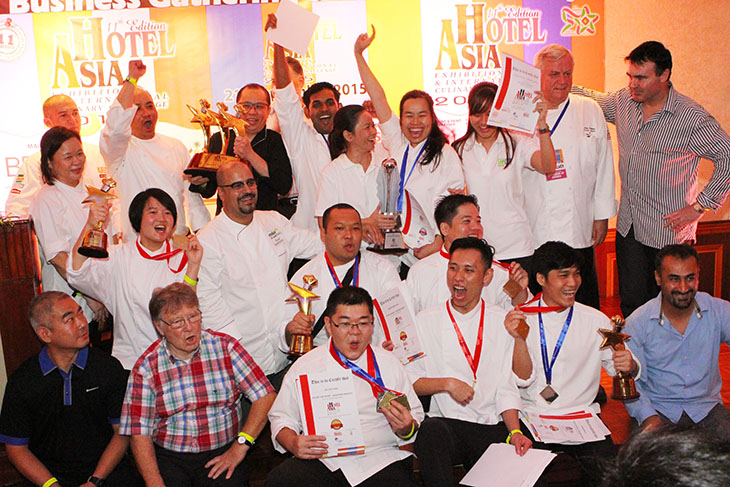 Holiday Inn Resort Kandooma Maldives won the Alan Palmer Challenge Trophy for Best Culinary Establishment award. "I'm very ecstatic," said the resort's General Manager Joseph Della Getta. "We've a fantastic team who are very passionate about what they do. It's been a great night for us."
The top awards were all sponsored by BBM, and included cash prizes and holidays to Singapore, Malaysia and Sri Lanka.
The award ceremony marked the end of the four-day International Culinary Challenge that saw 480 chefs from resorts from across the Maldives compete in a variety of categories.