Hop into Easter Celebrations at Maldives Resorts
(with additional writing by Naza Nazeem)
Easter festivities in the tropics are underway as several resorts in the Maldives curate a unique, unforgettable vacation. For a spring break with a difference, fly to the Indian Ocean archipelago where an array of egg-citing activities awaits your arrival in the Maldives.
Celebrate Easter Moments with Movenpick Resort Kuredhivaru
The grand entrance of the Easter Bunny is just one of the many delights for kids on this island. A fun-filled holiday schedule lasts six days from March 30 to April 5. From bunny yoga to movie nights and colour runs on the beach, a range of activities are planned to keep children of all ages entertained throughout the Easter period.
Meanwhile, parents can enjoy an Easter Sunday breakfast and gourmet dinner followed by a cocktail party. On 3 April, head to the poolside grill restaurant for a family barbecue and indulge in a delectable selection of fresh seafood straight from the grill while the sun sets down the horizon. There are relaxing spa experiences with the kids and a discover scuba diving course.
'Tales of the Ocean', Vakkaru Maldives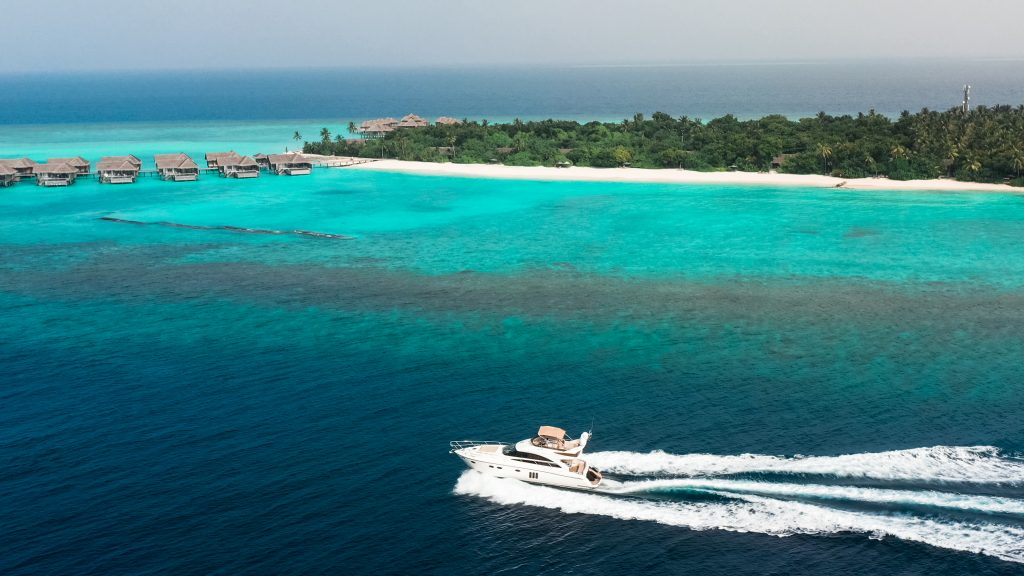 Easter marks the 10th anniversary of the Maldives' Baa Atoll being designated a UNESCO Biosphere Reserve.  To celebrate this, the luxury Vakkaru Maldives five-star resort has launched 'Tales of the Ocean', an Easter commemoration inspired by the remarkable seascape of Baa Atoll. The Easter itinerary forms part of 50 Shades of Blue, Vakkaru's year-long celebration of Baa Atoll, paying tribute to the ocean.
From April 1 to 7, guests can enjoy special ocean-themed dinners of romantic lobster and champagne under the starlight. This set menu celebrates crustaceans, while an Indian Ocean splash buffet will serve maritime dishes from India, Sri Lanka and the Maldives. Furthermore, there will be an adult pool party, egg hunts and family movie nights for all.
From March 15 to April 12, Domingos Folgado will offer Chakra Hot Stone Aromatherapy, Facial Rejuvenation with Acupuncture and Fire Cupping Therapy. Domingos also offers personal training sessions to help guests reach personal fitness goals.
One-of-a-kind Easter Experiences at Soneva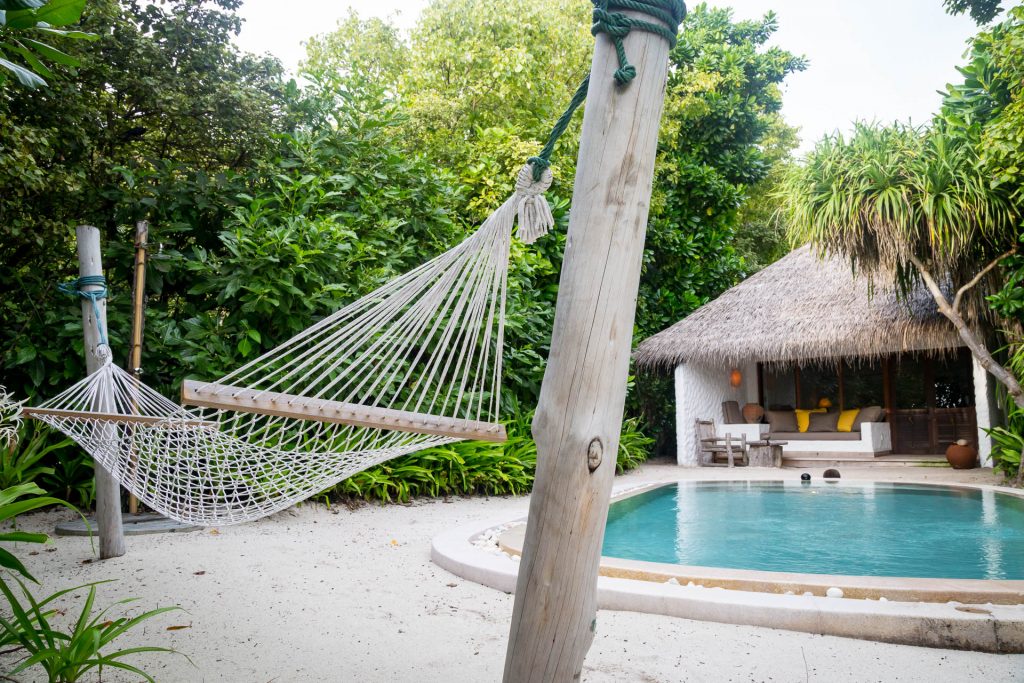 Soneva Fushi and Soneva Jani have planned a captivating calendar with chocolate egg hunts, football camps and delectable dining.
The fun begins with an Easter egg hunt to bring the family together to try and win a special prize. From decorating eggs to picnics, the Den Team have arranged fun activities.
At Soneva Fushi, young football fanatics can learn from soccer legends like former Manchester United, Arsenal, and French national team player Mikael Silvestre. The football camp kicks off on March 26 until April 8. The highlight is enjoying a private tennis lesson from the nine-time Grand Slam doubles chapion Jonas Björkman, a former World No.1 doubles and World No.4 singles player, who also won six ATP singles titles during his career.
Diners can enjoy dinner with visiting chef Cédric Vongerichten over the holidays, while sizzling and smoke set the scene for Out of the Blue's Teppanyaki table as chef Hiroshi conjures up sublime cuisine while guests gaze out at the unspoilt views of the Baa Atoll.
Easter in the Tropics at Taj Resorts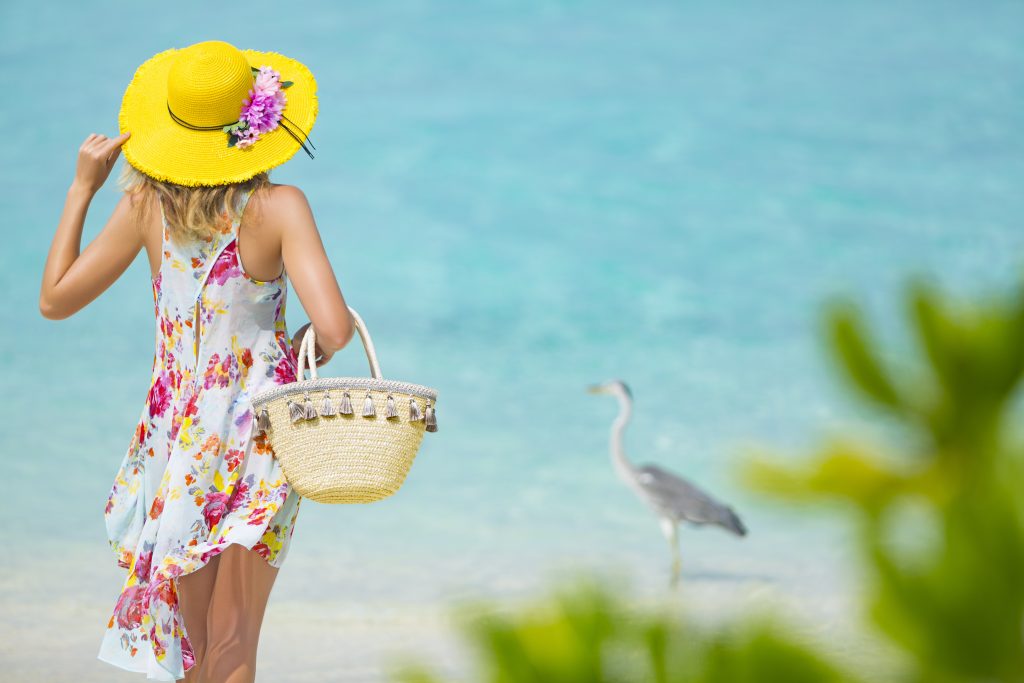 This year, Taj Resorts in Maldives are taking things up several notches with activities for everyone. From a snorkelling safari and spa menu at Taj Exotica to a barbecue dinner and delectable dishes at Taj Coral Reef, the whole family will have a memorable Easter.
At Taj Exotica Resort & Spa, kids will find entertainment decorating Easter eggs, posing with the Easter Bunny and hunting for chocolate eggs. Alternatively, go on an Easter snorkelling safari for the whole family to try out a spot of scuba diving. Get onboard for a glass bottom-boat ride or enjoy the delights of the Easter bubble maker or banana and fun tube ride. For those whose idea of an Easter break is to relax, revive and rejuvenate, the Jiva Spa is offering a special holiday menu with a variety of luxurious ayurvedic spa treatments, couple packages and a bottle of bubbly. And for those seeking to celebrate in a more private setting, the resort offers an enchanting sunset cruise around the lagoon to experience the beauty of the Maldivian ocean under a brilliantly coloured sky canvas.
Over at Taj Coral Reef Resort & Spa, Maldives, the spring-time festival is celebrated with a gala Easter Barbeque Dinner with sparkling wine on the beach! Enjoy the best continental cuisine, including some of the freshest seafood, delectable Easter dishes and gourmet desserts on the island's golden beach against the beautiful backdrop of the picturesque lagoon.
Egg-citing activities at Lily Beach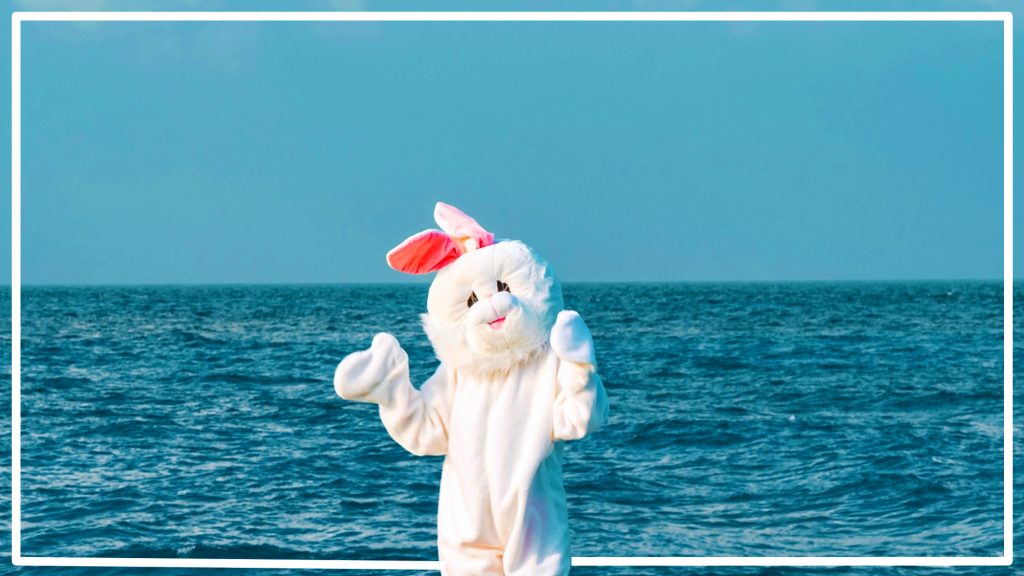 Lily Beach Resort & Spa have a mixture of active, entertaining, and educational activities over four days from April 2 to 5. The schedule includes a complimentary water-sports festival, a banana boat ride and seashell collections. More importantly the Easter egg hunt invites kids of all ages to scour the island to find eggs hidden everywhere in the resort. Youngsters who collect the most eggs will win prizes.
There will be a colouring challenge, Easter egg painting and basket decoration. The highlight of the programme will be the face painting and photo session posing with the Easter Bunny, along with an ice-cream buffet at Vibes. To burn off some of those calories, guests can join a beach volleyball match.
With hands-on learning activities such as photo frame-making and muffin decorating as well as an art class with resident artist Mr Sirey, parents can relax knowing their kids are in good hands. A 'spot the fish' slideshow presentation will introduce the house reef to youngsters and explain what kinds of sea animals guests might meet while snorkelling and diving near the resort.
Easter would not be complete without chocolate and Lily Beach has made sure plenty is available. The period of April 4 and 5 sees a special Easter-themed buffet at Lily Maa– the resort's main buffet restaurant. All diners will also be given a special Easter-themed artisanal chocolate for dessert, and on Easter Sunday, each room will get a 'surprise' gift delivered to their doorstep.
Finding Neverland at Amilla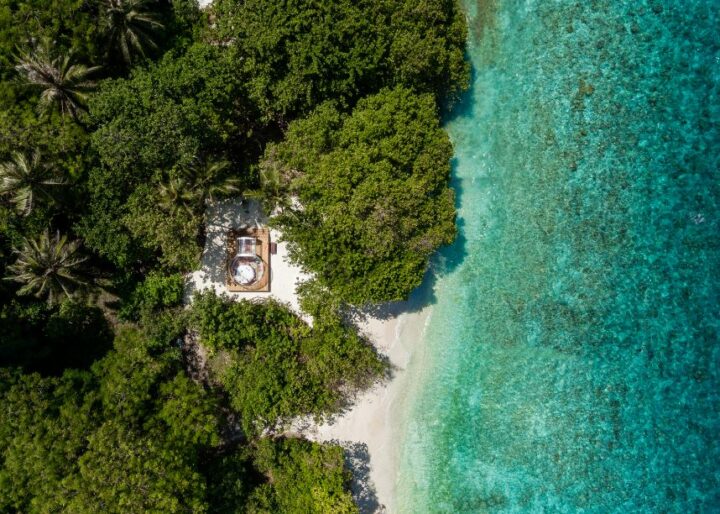 This Easter, Amilla Maldives Resort and Residences transforms into Neverland from March 29 to April 5. Several hectares of jungle, treehouses, a glittering lagoon, and the mysterious 'Blue Hole', makes it the perfect Neverland location. And the range of Easter observances include 'Peter Pan Regeneration' a 'festival of hope' with shows and storytelling involving staff and guests. There will also be a treasure hunt, Easter egg hunt, and crafting workshops with Captain Hook.
On the Saturday, kids can get involved in creating a sustainability-themed fashion show. With a focus on style for a brighter future' kids will fly kites made from recycled paper and plastic. There will be magic shows, pirate circus skills, stilt-walking, and acrobatics.
Easter Sunday sees cocktails and a gala dinner by the main pool while aerial silk performers weave shapes through the coconut trees. There will also be an island-wide Easter egg hunt, led by Peter Pan.
Finally, on Easter Monday afternoon, the whole family can splash out on water-based races, games, and poolside dancing with prizes at 'Captain Hook's Grand Splashional'. 'Kids' of all ages can compete in an underwater treasure hunt. It will be followed by a Flamingo parade of Easter bonnets. Under-fives will be transported around the pool on inflatable unicorns and seahorses, in addition to circus skills workshops.
This is a round-up of some of the resorts taking part in Easter merriments. Wherever you choose to spend Easter, you can be guaranteed of a festive welcome in the Maldives resorts where celebrations are taking place.
Image Coutesy of: Movenpick Resort Kuredhivaru Maldives, Amilla Maldives, Taj Exotica Resort & Spa, Taj Coral Reef Resort & Spa, Soneva, Lily Beach Resort & Spa, Vakkaru Maldives