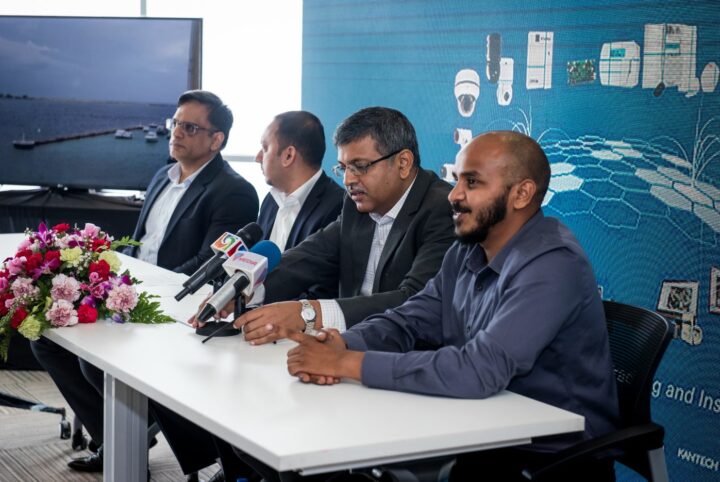 Keiretsu will be Technology Partner for GM Forum 2019
The Maldivian company leading the wave of technology in the hotel industry, Keiretsu will be the Technology Partner of the upcoming GM Forum 2019. Keiretsu and its brands form one of the largest integrated portfolios in the Maldives.
As one combined company, Keiretsu has the best-in-class technologies and service capabilities across systems integration, guest room management systems, light & shading, energy monitoring, enterprise networks, integrated security, HVAC, immersive experiences, and supply chain management, to build smarter, more secure and more sustainable environments. In the Maldives, Keiretsu has been leading the way in design technology and the invisible paradigm shift accompanying this movement, since 2006.
The modern hotel has embraced control and automation technologies to provide the ultimate luxury experience for guests, while also achieving significant energy savings for its properties. Keiretsu takes pride in having worked on some of the most prestigious and technologically advanced properties in the country including The St. Regis Vommuli Resort and Waldorf Astoria Maldives Ithaafushi, slated to open later this year.
On partnering with Hotelier Maldives for the fourth edition of the General Manager's Forum, Shiraz Musthafa, Founder of Keiretsu said. "The fourth industrial revolution is here. A combination of technologies including the Internet of Things, artificial intelligence, big data, machine learning, robotics and blockchain is at the centre of this storm of change to disrupt travel and tourism industry. It's going to be fascinating to be part of an industrial revolution and driver forward to creating sustainable environments."
The fourth edition of the Hotelier Maldives GM Forum will feature keynote speeches and panel discussions on the themes of hotel safety and security, sustainable tourism, skills gap in the hospitality industry, shortage of women working in the tourism industry and airport connectivity and the impact of regional airports.
Confirmed speakers include Hervirender Pal Singh, Area Director for Global Safety and Security, South Asia, Marriott International; Abdul Azeez Abdul Hakeem, hotelier and marine conservationist; Michael Friedel, German photographer responsible for some of the most iconic images of the Maldives that helped establish Maldives in the 'tourist map'; and Shaaheena Ali, Executive Director representing the Maldives, Parley for the Oceans.
In addition to the keynote speeches, two panel discussions will also take place on the topic of sustainable tourism and shortage of women working in the industry, featuring general managers and other notable figures of relevance.
General Managers can register for the GM Forum via the Hotelier Maldives website. Related inquiries can also be made by contacting Aminath Ali, Assistant Manager, Client Relations on mobile (960) 791 0878 or emailing sales@167.172.155.58. Call GM Forum hotline: (960) 791 0858.