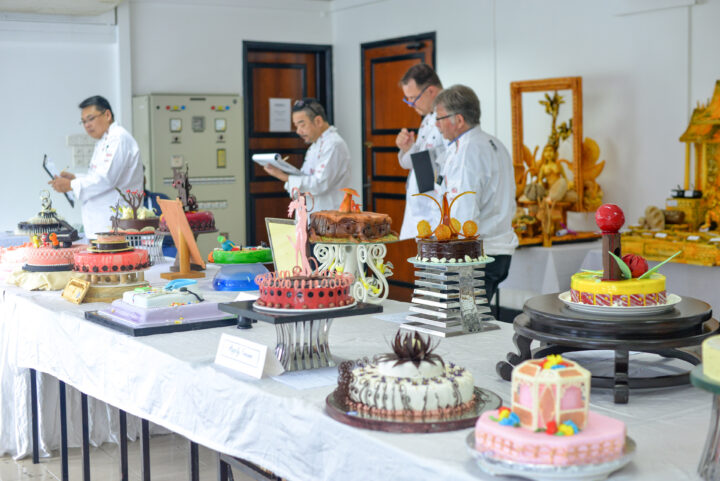 Hotel Asia 2018 to take place in September
Dharubaaruge in Malé will transform itself to an International Expo called "Hotel Asia" which showcases a high profile exclusive exhibition from September 10 to 12, 2018. The event will be celebrating its 14th year continuously promoting the Maldives food, beverage, hospitality and tourism sectors.
The tradeshow is the "crème de la crème" being one of South Asia's largest and leading exhibitions that proudly stands since its inception in the year 2000. The event has flourished to a top-notch event on par with other premier world-class tradeshows, whereby, bringing together all the key players in the hotel industry worldwide annually. This key hospitality event is to strengthen the tourism industry of Maldives with the participation of over 250 companies from 46 countries while displaying over 2000 brands.
Hotel Asia Exhibition 2018 will enact as a platform provider for local and international suppliers to promote their products and services while unveiling the latest technologies and innovations in the global hospitality industry. The exhibitors will showcase products and services that are segmented into food & beverage, catering equipment & services, health and leisure equipment. Some of the highlights of 2018 products and service portfolio to be showcased are room technology, hygiene and catering, architecture, gardening, landscaping, outdoor furniture, waste management, software systems, modern security systems and a wide array of hotel supplies.
The hospitality industry in the Maldives is cosmopolitan renowned for its star elite clientele, exuberant resorts & hotels, luxurious services and the eminent fact of being a perpetual holiday destination. This year the exhibition has attested as a triumphant event to take place as it is already sold out by closing in with 180 stalls which are above estimation and allocation.
The sensational event is being organised by the Maldives Exhibition & Conference Services (Pvt) Limited. The trade show has been endorsed in the past by three bodies, namely Ministry of Tourism, Ministry of Economic Development and the Maldives National Chamber of Commerce and Industry and with Bestbuy Maldives (BBM) the leading resort supplier in the Maldives continuing their unstinted support and partnership as the main sponsor of the event since its inception.
Concurrently adjacent to the Exhibition, The Hotel Asia International Culinary Challenge 2018 will take place from September 9 to 12, which also obtained due recognition and endorsement from the World Association of Chefs' Societies (World chefs – WACS). Furthermore, an eminent WACS certified judging panel will Judge the Competition which has received over 550 entries from 45 resorts thus far and with more than 200 entries expected before the deadline, it's expected to reach a record of over 700!
Hotel Asia Exhibition 2018 and the International Culinary Challenge 2018 will work hand in hand to make this event a success benefiting all exhibitors, visitors, competitors and the Maldivian economy along with the hospitality industry.
Hotel Asia Exhibition is the brainchild of Maldives Exhibition & Conference Services (Pvt) Limited that began with 60 stalls and 10 participating countries at its first exhibition in the year 2000. The high-profile tradeshow was a biannual event up until 2008 and due to its colossal growth and expansion of avenues, it is currently held annually. There was a gradual increase in the number of exhibitors and countries involved over the years with an average 10% increase in stakeholders.
The countries that have participated in this crème de la crème tradeshow of the hospitality industry are Australia, Canada, China, Dubai UAE, Hong Kong, India, Indonesia, Italy, Malaysia, the Maldives, the Philippines, Singapore, Spain, Sri Lanka, Thailand, the UK and the USA to name a few.
Hotel Asia Exhibition 2018 is an ideal platform to network as it would be a hub catering to all hospitality requirements. The number of visitors from the general public of the Maldives reached over 3000 people in 2017. The visitors that have attended over the years and expected to attend are hotel and resort owners, hotel development executives, general managers, purchasing or procurement managers, bakery owners and professionals, hotel management executives, business development managers, dealers, suppliers, front office managers, housekeeping personnel, IT managers, food and beverage managers, chefs, engineering managers, finance managers, hotel project consultants, security and safety managers, reservations managers, hotel maintenance officers and tourism industry professionals.
The compass of exposure that can be acquired at this event is umpteen. All visitors, exhibitors and competitors are given the opportunity to interact with world-class experiences as it hosts the best in the hospitality industry.
Hotel Asia Exhibition 2018 will be catalytically and a symposium where future developments of the global hospitality industry will take place as the exhibitors from various countries would network for future synergism of the hotel trade. It can be positively forecasted the tradeshow will spring new businesses and start-ups as it can be undeniably stated as it is to take place in the Maldives which is the epitome of the tourism industry. For more information on Hotel Asia 2018, please visit hotelasia-maldives.com.