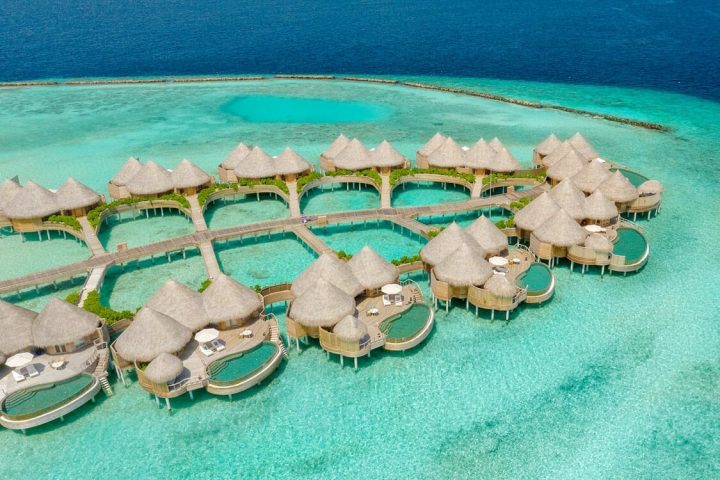 Hotel Marketing Checklist for 2022 & 2023: Part 1
Today's traveler's journey is more fragmented than ever. With the recent proliferation of new travel super apps, distribution Goliaths such as Google and Expedia updating their ranking algorithms at a frantic pace, and the seemingly unstoppable growth of metasearch engine traffic, building and executing an effective hotel marketing strategy can seem intimidating. Maintaining a holistic, cross-channel approach is essential and always is highly recommended by our hotel management company.
The primary goal of a robust hotel marketing plan, in fact, is to increase your brand visibility (and to do so transversally), ensuring that your property is bookable wherever your potential customers choose to research their trip. Mapping your guest's journey becomes, therefore, critical to success.
In this article, we will cover 7 best practices to create a solid marketing plan and strategy for your property and we will explore 8 more practices in part 2:
Guest experience is everything
Don't underestimate your website
Social media
Reputation management
CRM
Advertisement
Content marketing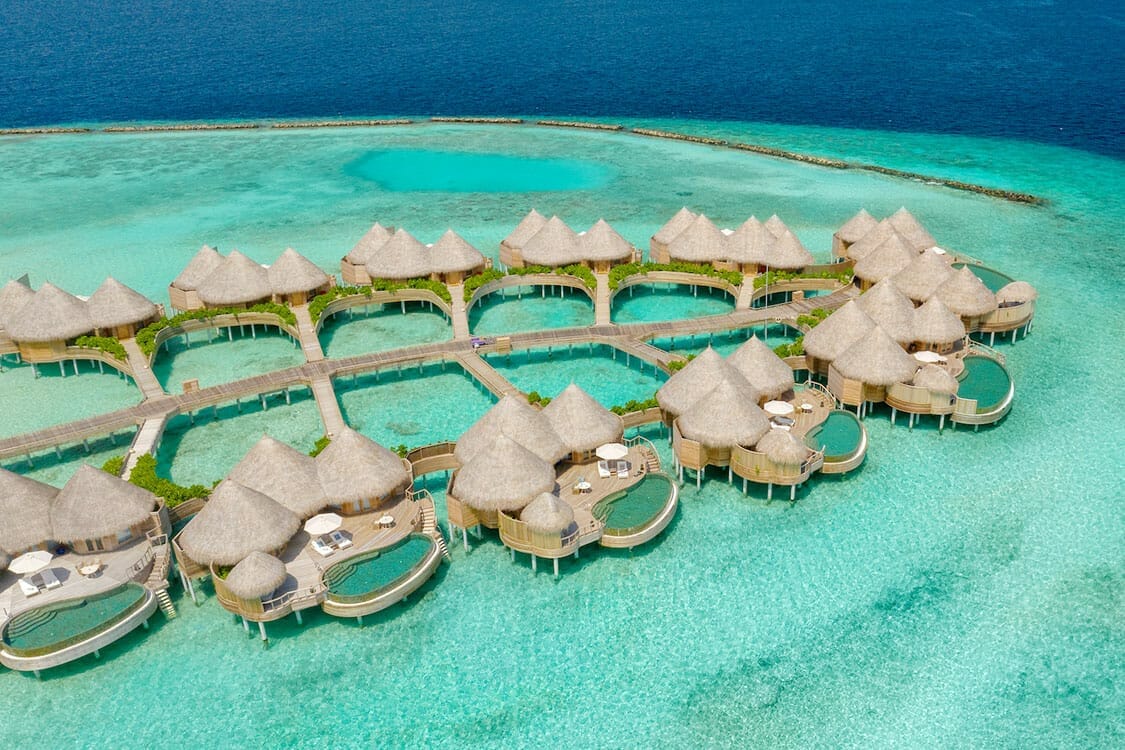 Featured Image: Nautilus Maldives
Guest experience is everything
In August 2022, the Expedia Group released a new algorithm update that affects how properties appear in the OTA's search results. The new factors do not only take into consideration the strength of the listing itself, but also give particular importance to "how frequently your property delivers great experiences to guests (…), taking into account relocation and refund rates, average ratings from cleanliness, amenities, room comfort, staff and service, and the property as a whole."
The fact that one of the world's leading OTAs concentrates so much on the guest experience proves this aspect's importance. As we like to say at XOTELS, "you cannot oversell but only underdeliver".
Don't underestimate your website
Talking about websites in 2022 can seem like an anachronism. Still, your official website is still your most effective marketing tool, whether your direct traffic comes from SEO, paid search advertising, newsletter, social networks, or metasearch engines. There are countless aspects to consider when creating a website, but make sure to follow these essential rules:
Design it for your guests, not your personal taste. User experience is what makes a website great. Focus on usability and UX, and make it easy for users to get to the content they want;
Don't be stingy on hosting, content delivery network (CDN), and on-page page speed improvements. A Google abandonment rate study found out that if your website takes longer than three seconds to load, you lose half of your visitors. Low load speed can nullify all of your marketing efforts;
Pick the right CMS for you. Proprietary or Open Source? There is no correct or wrong answer, but make sure it does fill your needs;
Stay updated with the latest SEO best practices. With a market share of over 90%, Google is, by far, the search engine to observe. At Seroundtable.com you can find one of the most comprehensive and detailed lists of Google search ranking algorithm updates. Make sure to keep an eye on it, at every 3-4 times a year (frequency of major algorithm updates, called "core updates").
Create a sexy Call-to-Action button. What's your website's goal? Increase bookings? Get more MICE requests? Whatever it may be, make sure your CTA is clear and in line with your strategy;
Track, track, and then track some more! Heat mapping and on-page analytics tools are excellent sources of additional information on your users' behavior. If something is not working, make sure to fix it. A website is always a  work-in-progress project.
Incorporating Social media into your Marketing Strategy
The use of social media in the hospitality industry is controversial, mainly because we tend to analyze our marketing results by exclusively looking at last-click attribution. If it's true that social media rarely play any role during the final step of guests' reservations, they do in the first micro-moments of the booking journey.
Make sure to engage your guests with enticing content and encourage them to share their positive experiences. On top of that, pick the right platforms based on your customers. Looking to get more business travelers? Focus on LinkedIn and Twitter. Leisure, adult travelers? Facebook and Instagram are the logical choices. tIf you want to increase your visibility amongst younger audiences, on the other hand, you may want to invest in TikTok, Pinterest, or Snapchat. If you're trying to boost your visibility in Asia, it's worth exploring alternative platforms such as WeChat, Sina Weibo, LINE, SNOW, Youku, Qzone, or Naver. But, as goes for every strategy, no success is guaranteed, and focusing on too many platforms might at the same time might only work against you.
Finally, when it comes to influencers, always make sure to ask for analytics before signing a contract. You want to know their followers' demographics, to avoid bad surprises, and ensure they align with your potential customers.
Reputation management
When Google ranks a website, it measures what is called "E-A-T" (Expertise, Authority, and Trust), and reviews play a critical role in measuring the latter. Review signals are an important ranking factor, and it's also proven that responding to reviews helps with your SEO. So, even without mentioning all the benefits of correct reputation management (such as a better understanding of your property strengths and weaknesses, problem-solving, etc.), increasing the volume of your reviews is also a terrific search engine optimization booster. And remember, even though most reviews are published on Google, Booking.com, Expedia, and TripAdvisor, you should also monitor other platforms. So, make sure to claim your hotel listing on as many booking, maps, and review sites as possible, and always keep them up-to-date.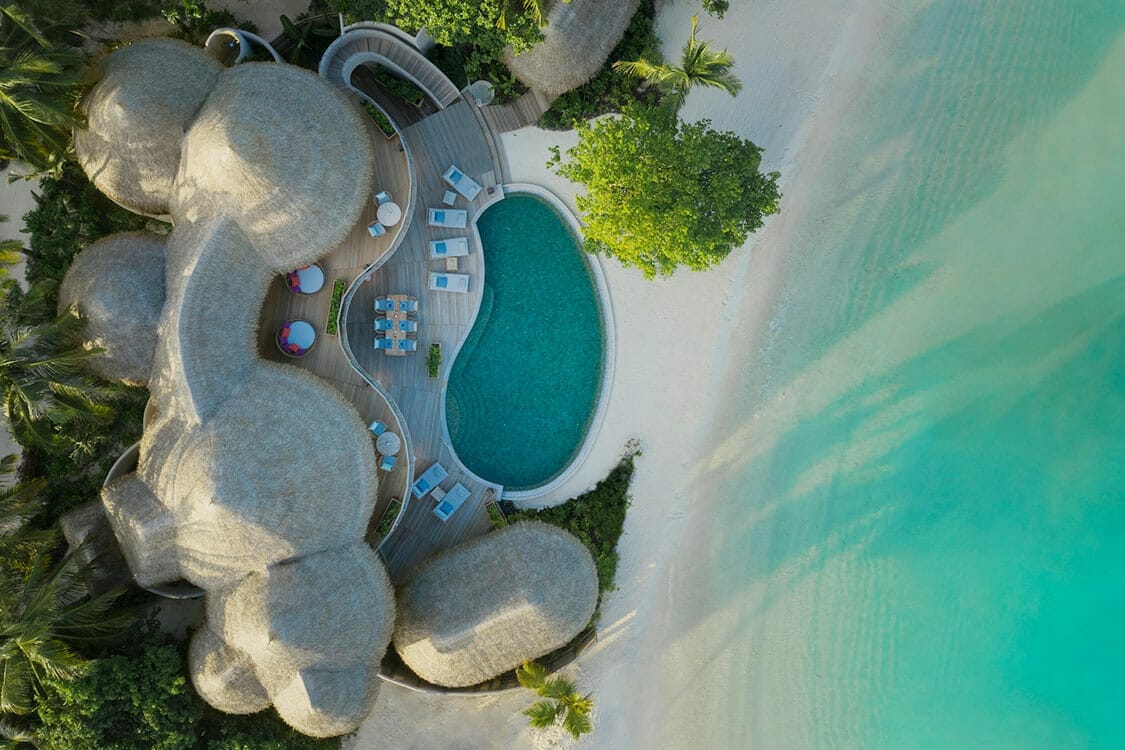 Featured Image: Nautilus Maldives 
CRM – a Vital Part of your Marketing Plan
If there's one software you should never overlook in your marketing arsenal, that's CRM. On top of the benefits of marketing automation, collecting your guests' data can help you provide a more tailored experience that will, in return, also increase loyalty, guest retention, sales, and profit.
Advertisement
With an assortment of countless advertising solutions out there, you should make sure to pick the one that fits your strategy. Here are our suggestions:
Social media, pretargeting, and native advertising are great ways to increase brand awareness and put your hotel on your potential guests' radar;
Retargeting and branded ads are, on the other hand, the ideal tools to get high ROI with a modest budget;
According to several studies, 5-15 of hotel total online revenue is now generated via metasearch engines. With an array of different bidding approaches (pay-per-click, pay-per-stay, hybrid, etc.), this is becoming one of the most (if not the most) effective advertising strategies for hotels of any size and type (see more hotel metasearch advertisement tips);
OTA advertising is an underused, yet very effective, advertising platform, especially to increase top-funnel visibility. Booking.com is currently beta-testing native advertising, too, even though the program is only open to selected hotels in the US, but you may want to keep an eye on the evolution of the beta test.
Content Marketing
First of all, let's debunk a myth: content marketing is not (only) what you publish on your blog. Quite the contrary! Videos, newsletters, and social posts are all part of CM. Keep your target audience in mind when creating content, and focus on the channels where your (potential) guests interact. For example, if your blog page generates <1% traffic, you may want to concentrate on other, more visible, platforms.
And, if you're suffering from writer's block, it's worth trying AI content and image generator tools, such as copy.ai, MidJourney, or Craiyon. As (currently) AI-generated content goes against Google's webmaster guidelines, these systems should only be used for outlining content, but the "human touch" is still extremely important. A typing assistant, however, can greatly help review spelling, grammar, punctuation, clarity, engagement, and delivery mistakes.