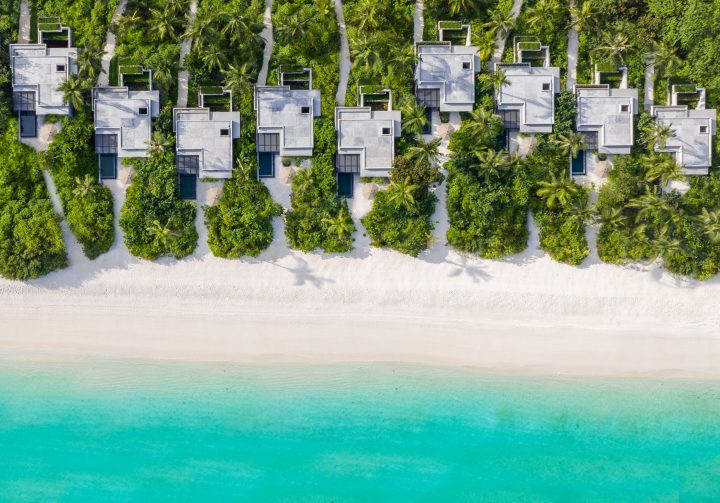 Alila Kothaifaru Maldives – An Alluring New Addition to the Indian Ocean Archipelago
The newest Hyatt property in the Maldives, Alila Kothaifaru is located North of Male in the panoramic Atoll of Raa, 45 minutes away from Velana International Airport.
The 11.2-hectare private island is seamlessly designed in harmony with the environment, preserving the extraordinary natural beauty of the destination while creating understated, sophisticated spaces for guests to unwind. The resort's contemporary minimalist architecture by Singapore-based Studiogoto comprises terraced pavilions, villas, and a treetop spa curated around the natural landscape to imbue guests with the natural surroundings. The low-rise structures and contemporary interiors feature open-air spaces and a calming palette of island-inspired colors and textures, creating an idyllic setting for complete relaxation and connection with nature.
Bold architecture with clean lines contrasted with soft natural materials, cultural motifs and organic forms, as well as the balance between intimate and open-air spaces, result in spa-inspired environments that promote relaxation and draw on the restorative powers of nature. Light tones of timber and sand combine with black elements to create a calming yet contemporary palette.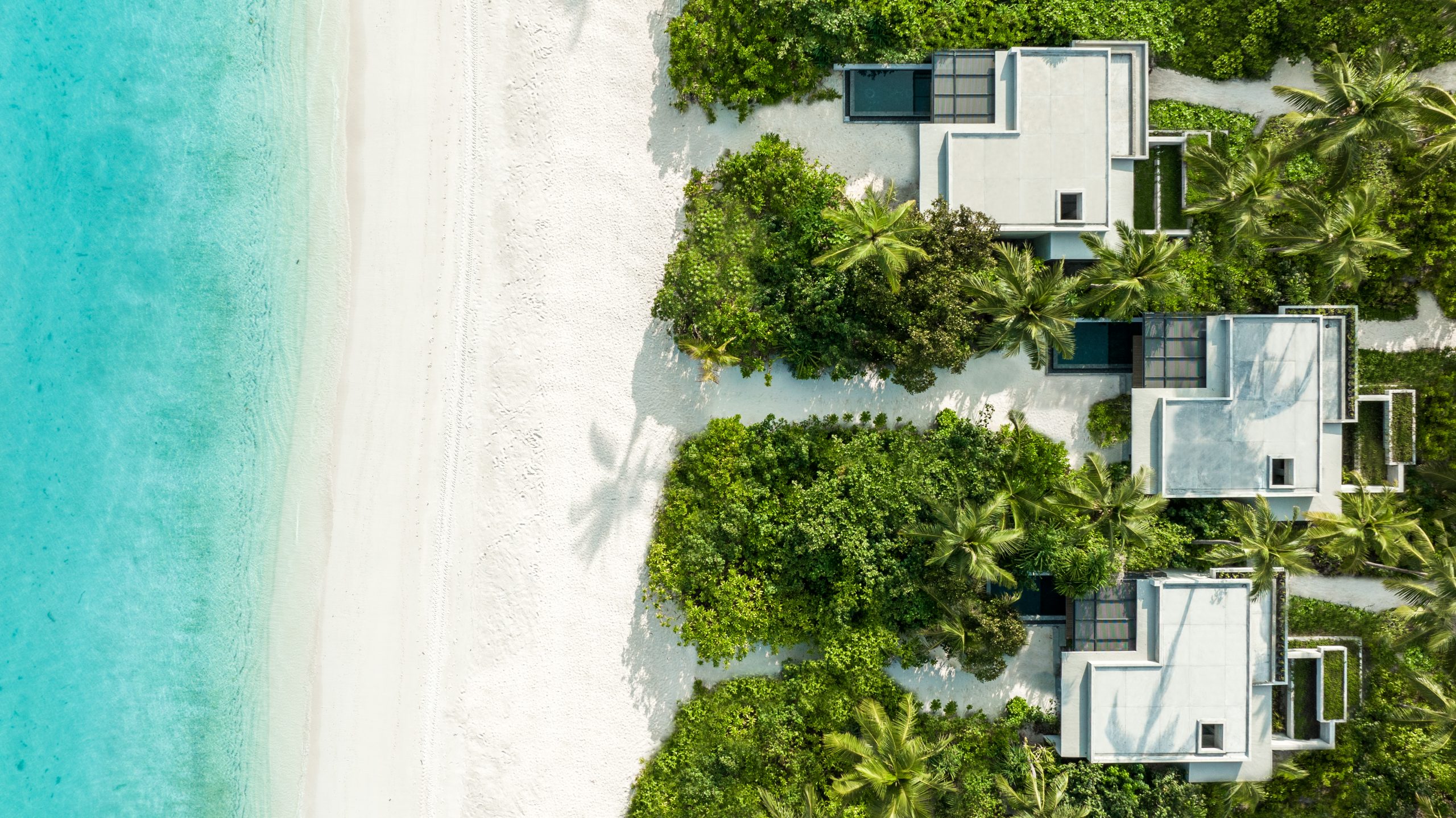 Featured Image:  Alila Kothaifaru Maldives
Accommodation
With an impressive 80 villas, each with a private pool, it's a hard decision to choose between a beach and a water villa. The 36 overwater villas and 44 on the beach come with sunrise and sunset options for peaceful seclusion with breathtaking views. Featuring contemporary interiors in a palette of soothing colors with natural textures, these spacious hideaways come positioned to provide privacy and comfort in an understated, sophisticated style. Beach villas offer direct access to the beach whereas you could stay in the water villas surrounded by the extraordinary natural beauty of the Indian Ocean with an opulent oasis.        
All villas come with an array of amenities by Alila Living in signature scents, lavender, and lemongrass. Visitors can also expect sunscreen, face mist, tanning oil, lotion, mosquito repellent, and his & hers lip balm stocked during your stay! The lifestyle boutique offers a wide selection of signature Alila Living amenities as well as a range of local and international island-inspired products. Visitors enjoy complimentary Wi-Fi connections, 43″ 4K TV with satellite channels and entertainment system, telephone, portable speaker, coffee machine and tea-making facilities.

Featured Image: Sunset Beach Villa,  Alila Kothaifaru Maldives
Featured Image: Over Water Villa,  Alila Kothaifaru Maldives
Featured Image: Sunset Beach Villa,  Alila Kothaifaru Maldives
Culinary Repertoire
At the resort's main restaurant Seasalt, you will find the fresh taste of the sea in coastal cuisine that blends Middle Eastern and Mediterranean influences and traditions in dishes that burst with ancient flavors, spices, and colors. After dinner, head over to the Mirus Bar, named after the local Dhivehi word for "chili", where you will be served a refreshing selection of cocktails inspired by the region's former Portuguese and Arabic spice trade routes and concocted with ingredients from the in-house herb garden.
At Umami, you will find a selection of Japanese specialties featuring a premium selection of organically grown vegetables, juicy Wagyu beef, and sustainably sourced fish and seafood. Yakitori Bar is the place to indulge in sundowners, where you will find Asian-inspired creative cocktails and cocktails crafted by fine Japanese sakes and spirits. The Pibati by the beach is the perfect spot to drop by after a sunny day out for a quick bite paired with an ice-cold gelato!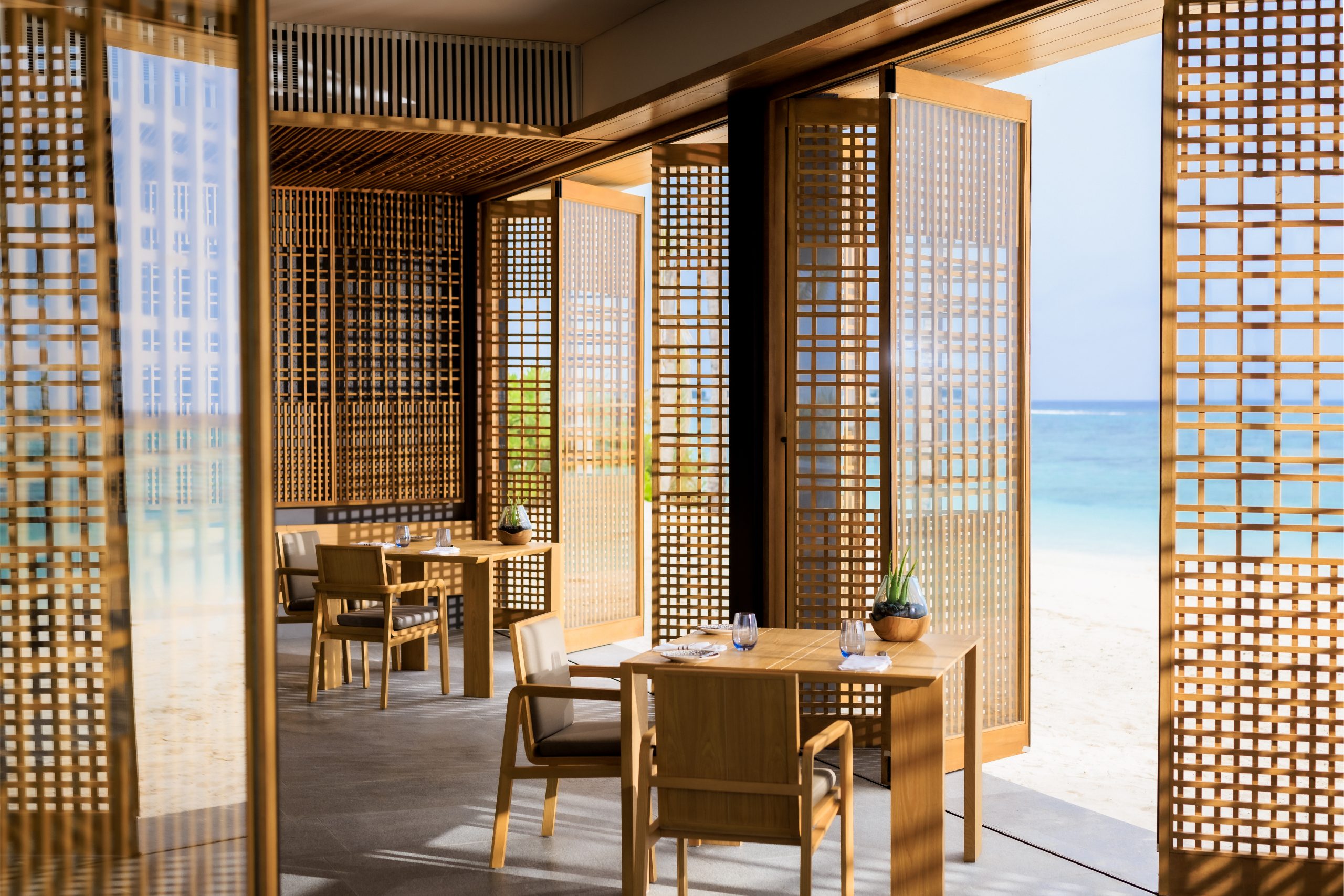 Featured Image: Seasalt Restaurant, Alila Kothaifaru Maldives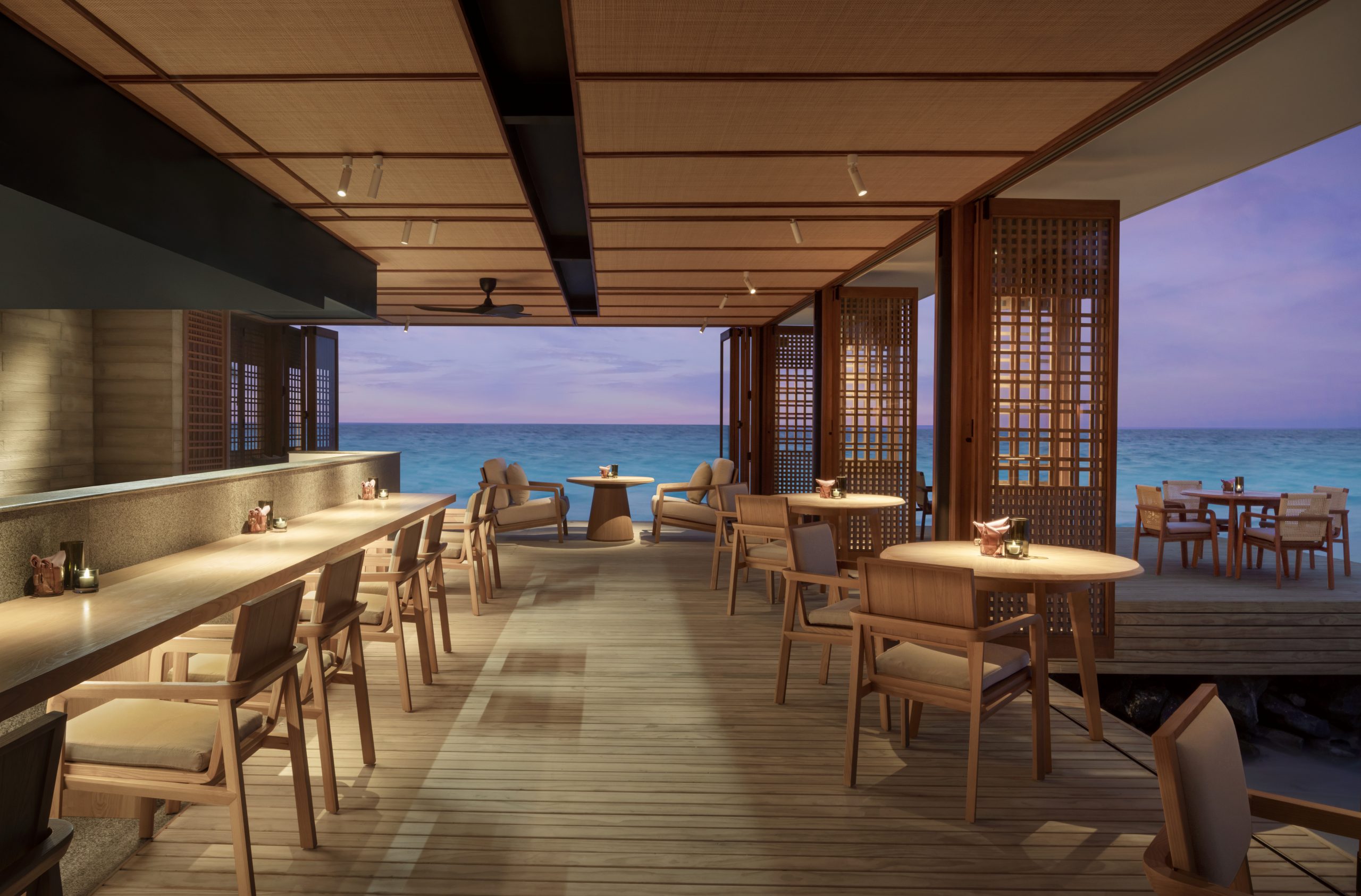 Featured Image: Yakitori Bar, Alila Kothaifaru Maldives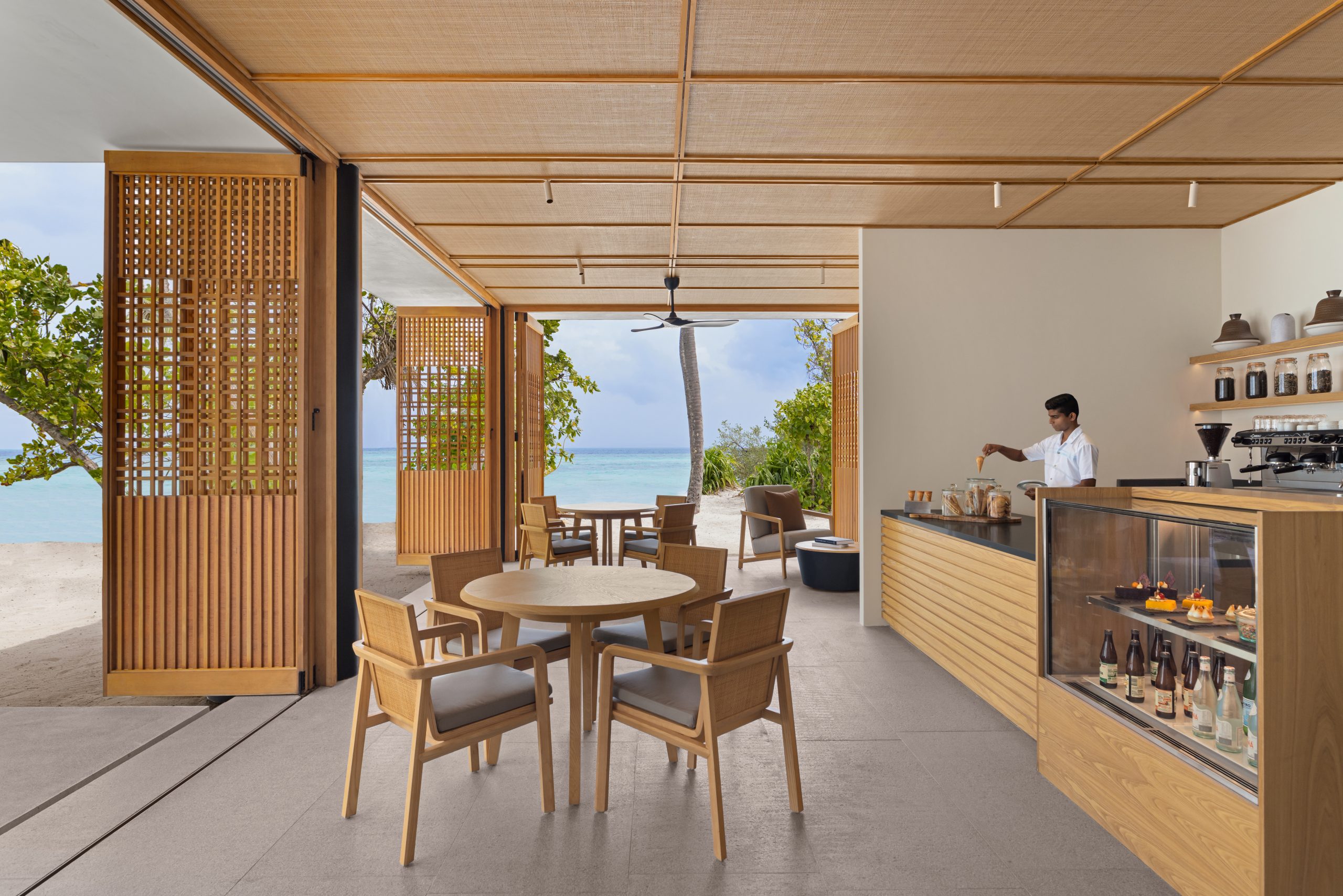 Featured Image: Pibati Cafe', Alila Kothaifaru Maldives
Featured Image: Umami Restaurant,  Alila Kothaifaru Maldives
Wellness & Wellbeing
The tranquil treetop spa, Spa Alila features four double treatment suites, all with a private bathroom, shower, and a floor-to-ceiling window offering views. Entwined with the lush surroundings, there is a wide selection of massage and full body beauty rituals that put a contemporary spin on ancient healing techniques and draw on the benefits of natural ingredients to deliver pure luxurious indulgence. Complimentary group wellness activities are also hosted in the treetop space among the leafy canopies.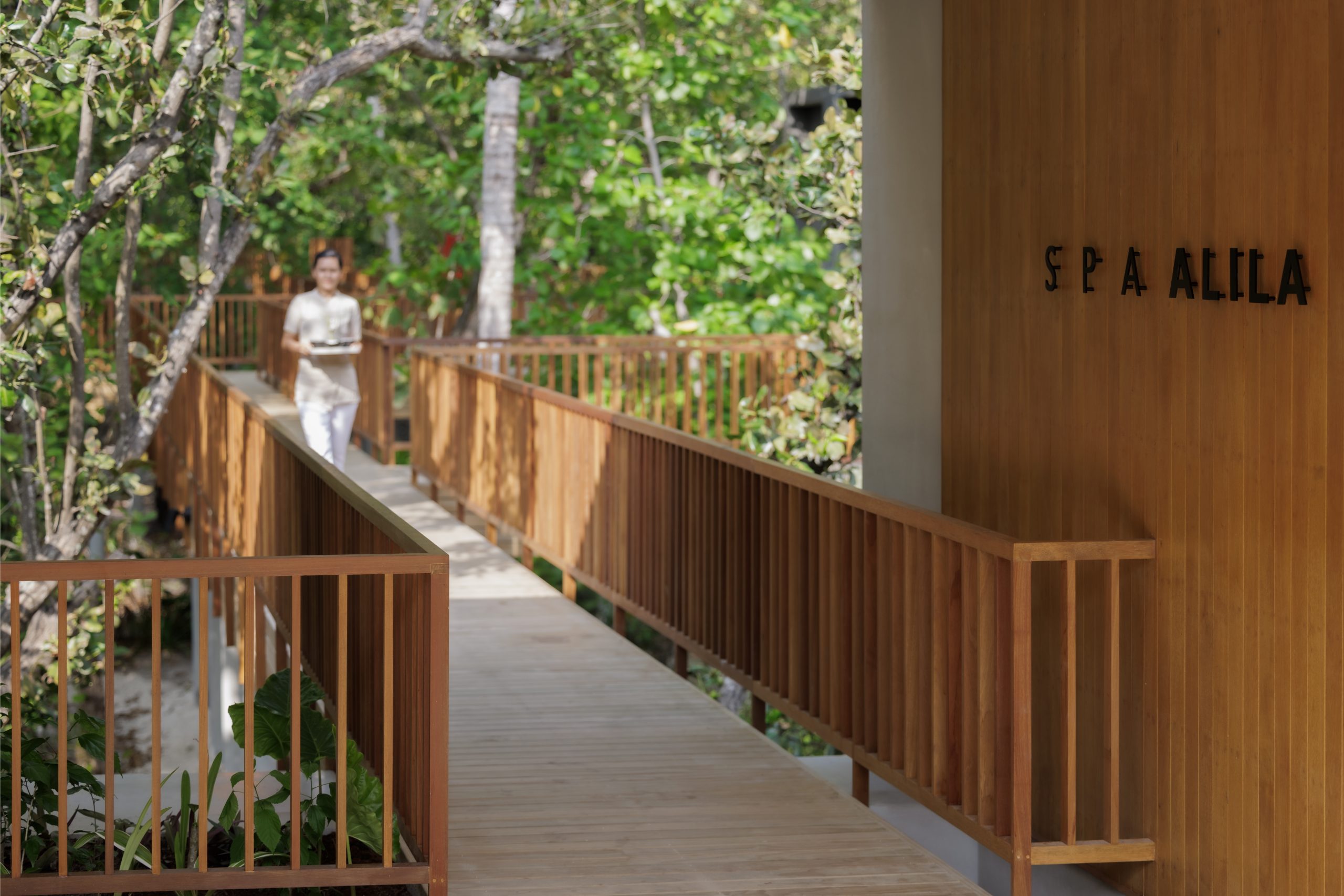 Featured Image: Spa Alila,  Alila Kothaifaru Maldives 
Featured Image: Spa Alila Treatment Room, Alila Kothaifaru Maldives