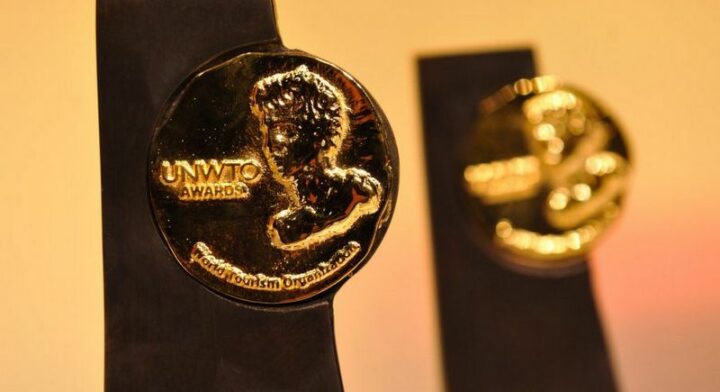 14th UNWTO Awards for Excellence and Innovation is open for application
United Nations World Tourism Organisation (UNWTO) has opened application for the 14th UNWTO Awards for Excellence and Innovation. The event is organised in collaboration with International Tourism Trade Fair (FITUR / IFEMA). The deadline for applications is September 30, with the 14th UNWTO Awards Ceremony & Gala Dinner scheduled to be held January 17, 2018, in Madrid, Spain.
UNWTO is the official Agency of the United Nations (UN), at the helm for the promotion of responsible, sustainable and globally accessible tourism. As one of the most acclaimed international organisations in the tourism sector, UNWTO nurtures the tourism industry to effectively drive economic growth and environmental sustainability.
Since their creation in 2003, the UNWTO Awards for Excellence and Innovation in Tourism are held annually to recognise the work of organizations and individuals around the world that contribute to foster innovation in tourism and build a more sustainable and responsible tourism, in line with the celebration of International Year of Sustainable Tourism for Development 2017.
The recognition for the UNWTO Awards for Innovation in Tourism are open for organisations or businesses, fitting one of four categories, and that are currently undertaking tourism-related projects and initiatives with an innovative and sustainable approach. The categories are;
UNWTO Award for Innovation in Public Policy and Governance
UNWTO Award for Innovation in Enterprises
UNWTO Award for Innovation in Non-Governmental Organizations; and,
UNWTO Award for Innovation in Research and Technology.
Other awards that will be handed over during the ceremony include;
The UNWTO Lifetime Achievement Award; given in recognition of a lifetime achievement of individuals who have displayed exceptional initiative and significant contribution through the nominee's
The UNWTO Ulysses Prize; given to a distinguished scholar for outstanding contributions to the innovation and promulgation of knowledge in tourism; and,
The UNWTO Ethics Award; the latest and most recent addition conferred to tourism companies and trade associations that demonstrate excellence in the implementation of the principles of the Global code of ethics of tourism.
To date, UNWTO has acknowledged and awarded the contributions of esteemed scholars, inspiring leaders, as well as more than sixty initiatives from both the public and private sector as well as NGOs. Their achievements have served as a milestone for creative aspirations that constantly challenge to create sustainable tourism at a local, national, regional and international level.
UNWTO's membership includes 157 countries, 6 Associate Member and 500 Affiliate Members that represent the private sector, educational facilities, tourism associations and local tourism authorities.
All Interested parties who wish to take part in the UNWTO for innovation are encouraged to apply before September 30, 2017. The 13th UNWTO Awards Ceremony and Gala Dinner was held in Madrid on January 18.