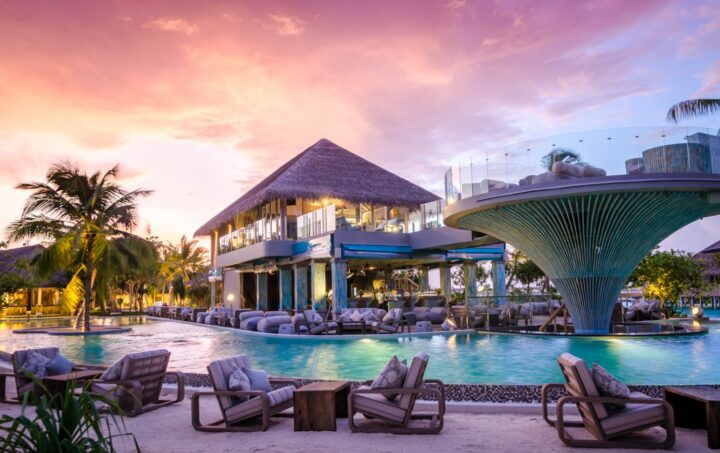 Maldives to see highest ever hotel transaction activity in 2019
The Maldives' hospitality industry is on course to see its most active year with more than US$450 million worth of resort transactions either completed or under offer, according to real estate consultancy firm JLL.
Traditionally dominated by Asian investors, the Maldives is now attracting new sources of cross-border capital from Europe and the U.S. In the past six months, investments from new sources of capital represent US$300 million, compared to the annual average deal volume of US$120 million per year.
"The tightening of yields in core markets across the globe, particularly in Europe, is causing investors to look further afield in search of higher yielding opportunities," said Nihat Ercan, Managing Director and Head of Investment Sales, Asia, JLL Hotels & Hospitality Group. "Our clients outside of Asia are starting to show increasing interest in the Maldives, given its reputation as a sought-after tourist destination. We're confident that investor demand will continue to rise and lift market sentiment."
The Maldives tourism market continues to grow, with the first quarter of 2019 experiencing a 15 per cent year-on-year increase in visitor arrivals, according to the Ministry of Tourism. Growth in Europe, the largest regional source market, accelerated as arrivals rose by nine per cent in January alone. Other notable source markets include India and the U.S., with increases of 86 per cent and 44 per cent respectively year-on-year.
In April 2019, German-based Seaside Hotels & Resorts acquired Finolhu Maldives, a resort in Baa Atoll, for approximately US$90 million. JLL Hotels & Hospitality acted on behalf of the seller, Coastline Group of Companies.
"The sale of Finolhu Maldives to Seaside Hotels & Resorts is our first transaction of a Maldivian resort to a European buyer," added Charlie MacIldowie, Vice President, JLL Hotels & Hospitality Group. "With a 12 per cent year-on-year increase in European visitor arrivals last year, European hoteliers see an opportunity to capitalise on the familiarity of their brands with these travellers and tour operators. In the next nine to 12 months, we expect more of our European and American clients to enter the Maldives hospitality market."
This is the second transaction by JLL Hotels & Hospitality in the Maldives this year. In February, the real estate firm was involved in the sale of Conrad Maldives Rangali Island Resort, part of Hilton Worldwide Holdings, to Blackstone, the American investment firm. JLL is a leading professional services firm that specialises in real estate and investment management. For more information, visit www.jll.com.