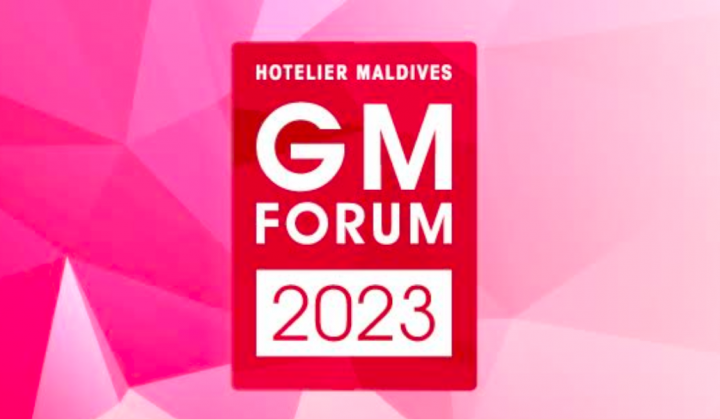 Hotelier Maldives GM Forum 2023 Now Open for Sponsorship
The seventh edition of the Hotelier Maldives GM Forum is now open for sponsorship.
Sponsorships for GM Forum 2023 are available in the following levels; Premier, Club and Delux sponsorship. Interested parties can also sponsor the registration, welcome bags, beverages, evening reception, transfer and dinner. Early bird offers are available until 30 June 2023.
The 2023 GM Forum is scheduled to take place on September 21, 2023 at Kurumba Maldives. The event will feature keynote speeches, presentations and panel discussions on a range of topics including Hotel and Travel Technology, Destination Marketing, Sustainability and Travel Trends.
Since its inauguration in 2016, Hotelier Maldives GM Forum is one of the leading hospitality events in the Maldives and the only dedicated event for hotel and resort general managers in the country. The annual forum acts as a platform for over 100 general managers to gather and discuss industry-related problems.
For more information please contact sales@hoteliermaldives.com or marketing@perspective.mv or call +960 7910858 or +960 3305530