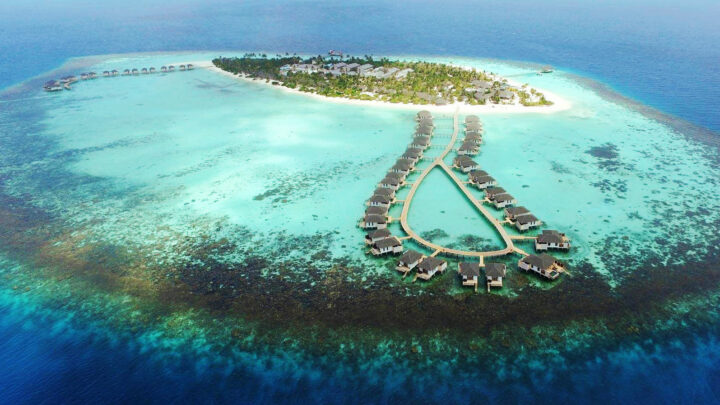 MOMENTUM: Speedy, reliable and innovative solutions for every stage
Based in the Maldives, MOMENTUM is an integrated hospitality and tourism development partner and operator. The company was formed in 2010 with the intention of assisting investors in the hospitality industry with their development and operational requirements.
"Our services stretch from the initial company set up in the Maldives to resort operations, consultation and support services. Based on our experience in the Maldives, we assist our clients in sourcing the island, coordination and monitoring of the development phase, opening of the property and resort operations," says Managing Director of MOMENTUM Armagan Gunaydin. According to him, the company's services are very detailed and tailor made to fit the needs of every individual client.
MOMENTUM is capable of handling any given stage of a project's life. Whether the property is in the earliest stages of inspiration or already operational, the company views each project as an exciting challenge to create a visionary and successful development, and fuses innovative ideas and unflagging reliability to constantly stay ahead of the industry curve. The company comes with a very young and vibrant team that's equipped with a lot of local experience on top of being knowledgeable experts in the hospitality and travel trade. This allows MOMENTUM to provide a wide range of development and operation services to partners that range from rescue missions to unique turn-key solutions.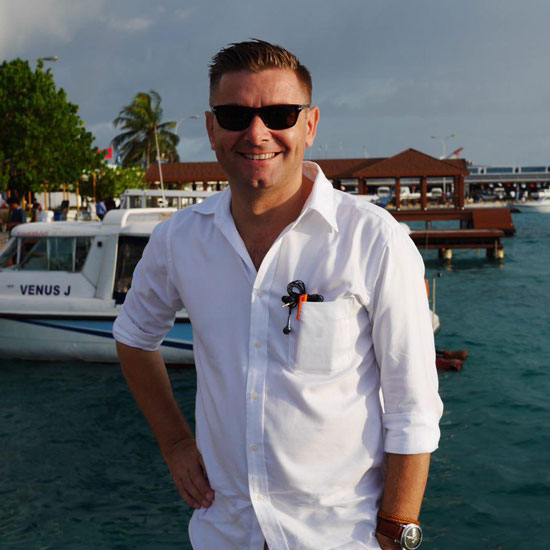 MOMENTUM's most notable projects include the Amari Havodda Maldives in Gaafu Dhaalu Atoll. Amari Havodda Maldives, which opened this January, is a four-star plus resort with 60 water villas and 60 beach villas. "It was a very successful project which was completed within 14 months, probably a record completion period in Maldives," Says Gunaydin. "Sanken Overseas was the contractor and their efficiency in meeting deadlines are noteworthy," he adds. MOMENTUM is also currently working with Turkish company Ali Bey Maldives and has already acquired two islands in Raa Atoll and construction is expected to start soon.
According to Gunaydin, the company's firsthand experience in the Maldives along with its approach to business is what sets the company apart from its competitors. "We have gone through these processes multiple times and each time we focus on making the process more efficient and smoother. We do not believe in shortcuts and process innovation has been a key strength of ours," Gunaydin explains.
"The Maldivian hospitality industry is rapidly growing, expanding and exploring different avenues. There are a lot of brands operating and many are in the development phase. All these are good signs, and as a consultation and support services provider, this means we have a significant role in placing our clients' interest at the right place," says Gunaydin while sharing his observations regarding the current status of the Maldivian tourism industry. "With the increased competition in the market, it becomes also more important to make sure that we provide sound and efficient solutions both in development and operational stages," he adds.
Although MOMENTUM is based in the Maldives, the company has a branch office in Cairo, Egypt, and provides services to the Middle East and North Africa. MOMENTUM's global partners unite the company with preeminent leaders in business and strategic growth markets. The company uses their extensive network of local partners in the Indian Ocean, Middle East and North Africa to deliver visible returns and increased value for all stakeholders, and additionally, the company has forged key linkages with financial organizations such as HSBC and business services like Ernst & Young.
With two islands ready to go into development in the Maldives, MOMENTUM has a busy year ahead. Additionally, the company is planning to announce new and exciting alliances with some international firms in the near future. "We believe very much in the strength of our team and the honest approach that our company has, and believe that will hold us in good stead in the years to come," says Gunaydin.
As well as MOMENTUM, Mr Gunaydin was involved in the acquisition and development of both the existing Robinson Club in Gaaf Alif and the new Robinson Club in Noonu which is currently under development.