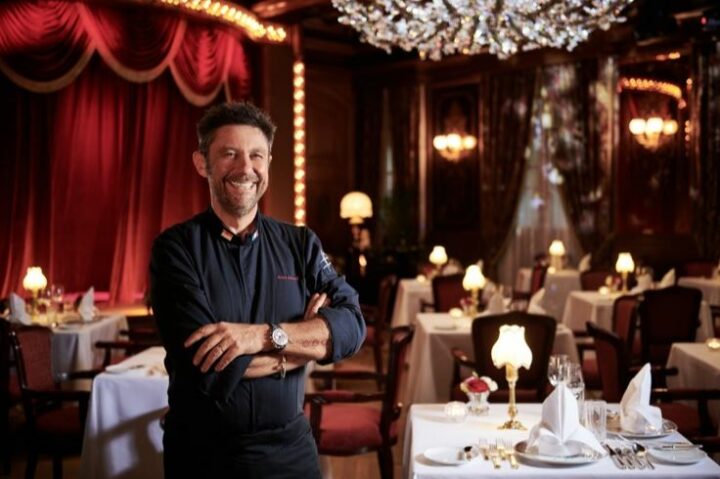 BBM announces Masterclass with Michelin Starred Chef Bruno Mernard – Get tips from the BEST
Bestbuy Maldives is pleased to share details of their latest Masterclass to the culinary professionals across the Maldives. Michelin Starred Chef Bruno Mernard will once again honor our palettes with his Michelin magic on the 28th of September 2019.
Chef Mernard will be demonstrating a full course meal and showcasing the incredible flavors that he can produce. In addition to the culinary demonstration, Chef Mernard will conduct a Q & A session in which the audience present, will get a unique opportunity to pick his mind and explore the immense pool of Culinary Knowledge a Michelin Starred Chef has to offer.
With over 35 years of experience in the Culinary Industry, Chef Bruno Mernard is renowned around the world as one of the best with 3 Michelin Stars under his belt. Over 20 years' experience in Asia and more than 15 years in Europe and the USA, Chef Bruno now shares his experience across the world.
The Masterclass is to be held on Saturday, 28th September 2019, 10.00 am – 3.30 pm, in the Ras Malaan Ballroom at Hulhule Island Hotel, Maldives.
The Masterclass includes:
Demonstration of a full course meal
Explanation of some of the latest techniques
Participation Certificate signed by Chef Bruno Menard
Lunch with Chef Bruno Menard
This event is free of charge and will be filled on a first-come basis. If you or someone in your team would like to join the Masterclass and gain a few tips from the best, please book your place as soon as possible – places are limited, and they are filling fast and registration closes on 12th September 2019.
If you're a Chef who is keen to expand your knowledge in the Culinary Industry, it is an absolute must for you to be present at this Masterclass.
Bestbuy Maldives is also providing the opportunity to learn from the best and to showcase your own talent at the upcoming Hotel Asia event; be a winner.