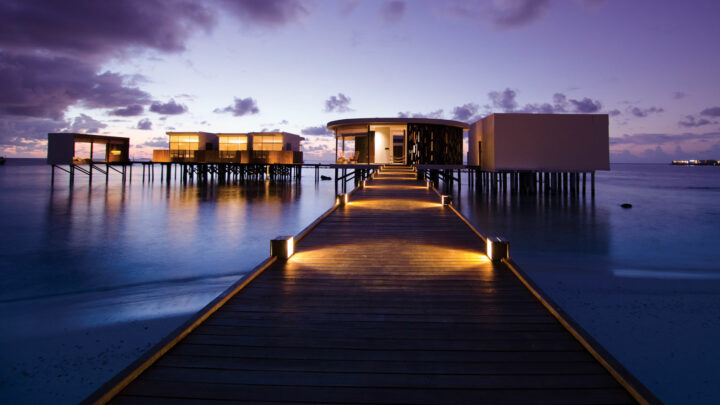 Hotelier Maldives appointed media partner for World Luxury Spa and Restaurant Awards 2016
The World Luxury Hotel Awards, World Luxury Spa Awards and World Luxury Restaurant Awards are established global organizations providing luxury hotels, spas and restaurants with recognition for world-class service excellence provided to guests. Setting the basis for service industry standards around the world, the company prides itself on providing true recognition to luxury hotels, spas and restaurants in their relevant categories during its annual voting phase. Votes are garnered through various marketing channels from guests, showcasing yet again the true value of service excellence.
The company is proud to celebrate its 10 year anniversary in 2016.
"Our commitment to our clients is to provide significant marketing exposure throughout the year and particularly at our annual gala ceremonies where each winner is provided an opportunity for one on one personalised video interviews to further promote their award and property. It is thus of the utmost importance to us that we partner with established media partners which cover a large audience base, globally" says Anton Perold, Managing Director for the three companies.
The companies are therefore pleased to announce its partnership with Hotelier Maldives for 2016.
The World Luxury Spa and Restaurant Awards inaugural gala ceremony, hosted by the Grand Hotel Kronenhof Pontresina in Switzerland, is set to take place on 18 June 2016.
This historic establishment is a Swiss National Heritage site and is of huge cultural significance in Europe. Situated 1,800m above sea level in Pontresina, a city founded more than 1,000 years ago, this magnificent hotel is the perfect setting for this spectacular gala event. Many of the luxurious rooms and suites are in décor of a patrician dwelling, which comprise elegant, lavishly furnished rooms to pamper, with the latest technology to provide a luxurious home away from home.
Participants are luxury spas and restaurants from around the globe, competing for top honours in their respective categories on a country, continent and global basis and include some top establishments, such as the likes of:
Spas:
ESPA at Powerscourt Hotel (Ireland)
Mayan Luxury Spa at El Palace Hotel*****GL Barcelona (Spain)
Talise Spa at Jumeirah Dhevanafushi (Maldives)
D-SPA at D-Resort Göcek (Turkey)
naked Leaf Spa (China)
Nine Degrees Spa at Fairmont Ajman (Dubai)
Restaurants:
Sirocco at Lebua at State Towers (Thailand)
Silhouette by Reverie Siam (Thailand)
Restaurant Fuego at Paradisus Playa del Carmen La Perla (Mexico)
Dinner by Heston Blumenthal (United Kingdom)
Hakone at Grand InterContinental Seoul Parnas (South Korea)
The 2016 World Luxury Hotel Awards gala ceremony will be hosted by the St. Regis Doha and will be taking place on 29 October of this year. More news on this prestigious occasion will follow.
"We look forward to announcing the host property for the 2017 World Luxury Spa and Restaurant Awards gala ceremony at the event on 18 June, and to another successful award year for 2017. We invite luxury hotels, spas and restaurants from around the globe to participate in our awards and to proudly show the world what they have to offer in terms of service excellence" says Perold.
For more information visit : www.luxuryspaawards.com, www.luxuryrestaurantawards.com