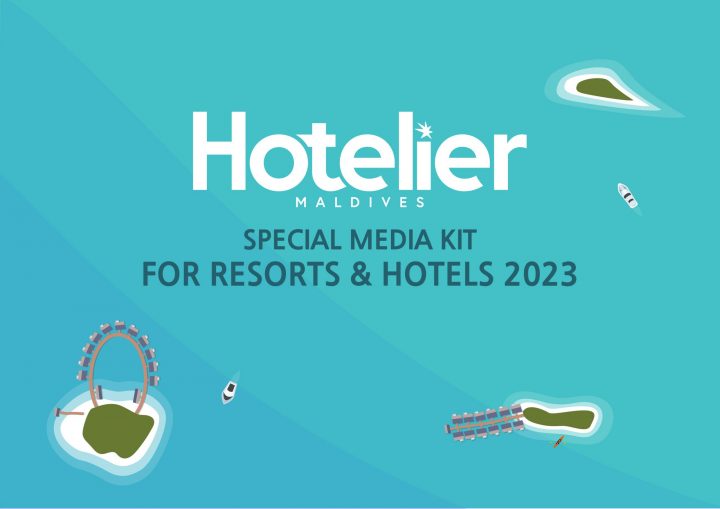 Hotelier Maldives Special Media Kit for Resorts, Guest Houses and Safaris
Hotelier Maldives has released a special media kit, for resorts, hotels and liveaboards in time for the festive season and new year. All hospitality accommodation establishments can now claim special rates for all regular content segments as well as advertising in the print edition of the Magazine.
Established in 2013, Hotelier Maldives is the market leading B2B brand for the region's hospitality industry. Available in print and online, the brand hosts regular events and has an active social media presence. Through these multiple platforms, Hotelier Maldives has built a loyal community of qualified hospitality professionals, who are either decision makers or purchasing influencers. Every day we provide this community of buyers with essential industry information, whether it be analysis, insights, data, or simple product news. For supply side companies, working with Hotelier Maldives means they are part of this community, which in turn ensures their company, brand, products and services are front of mind. This drives brand and product awareness, brand and product recall, and ultimately sales.
Hotelier Maldives is published by Perspective Pvt Ltd, (PPL), a company based in the Maldives with interests in tourism and hospitality related publishing, travel and leisure related services and products. Perspective is the publisher of Hotelier Maldives, the country's leading B2B hospitality magazine, Manta Air's Inflight Magazine and the organizer of Hotelier Maldives GM Forum, the Maldives' only dedicated event for general managers.

For more information, contact sales@hoteliermaldives.com or 960 791 0858