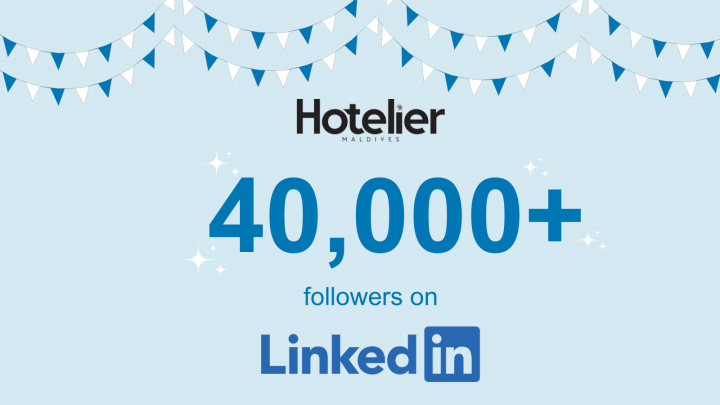 Hotelier Maldives LinkedIn Followers Surpass 40,000
Hotelier Maldives' LinkedIn Page has received over 40,000 followers. The Maldives leading B2B hospitality magazine utilizes LinkedIn to share industry news, insights, appointments and relevant product reviews. With the Maldives remote geography, LinkedIn is an essential platform to keep industry leaders informed and connected.
Over the past 10 years, Hotelier Maldives has amassed a readership of senior level decision makers and purchasing influencers. Looking at Hotelier Maldives LinkedIn Analytics it is evident the brand has successfully reached its target audience. The seniority of Hotelier Maldives LinkedIn followers are as follows; 25.8% hold senior positions, 11.9% managerial, 6.4% director, 3.6% VP and 1.7% are owners.
Follow Hotelier Maldives on Linkedin to stay up to date on the latest developments in the Maldives tourism industry.
Interested in reaching resort purchasing influencers? Advertise on Hotelier Maldives' website and social media channels! Download 2023 Media Kit