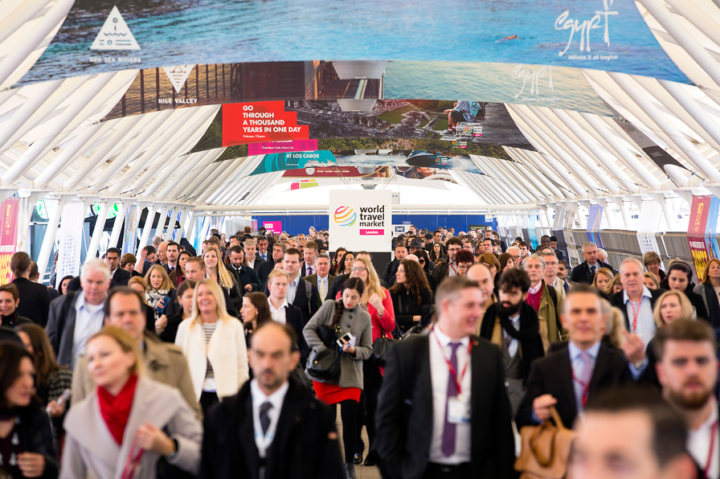 Hoteliers gear up for World Travel Market 2016
168 representatives from 66 companies operating in Maldives is gearing up for the 2016 edition of the World Travel Market, set to open its doors in London, UK, from 7 – 9 November. A pre-meeting arranged by the Maldives Marketing and Public Relations Company for local participants was held this week, to provide detailed information to the industry partners attending the World Travel Market.
According to MMPRC, it is important that Maldives maintain a bigger presence in WTM in order to attract more business and visitors. Maldives will be represented in a 276 sqm space and is located at the Asia / Pacific & Indian hall.
UK is one of the biggest market to the Maldives with 68,286 visitors which is a 8.1 percent of the total market share as at August 2016. WTM is one of the largest international tourism fair. Its 37th edition this year now facilitates £2.5 billion in industry transactions and has around 5,000 exhibitors from 182 countries and regions and more than 50,000 participants.
More than 80 conference seminars will take place throughout the three days, covering all the key sectors including aviation, hotels, sports, tourism, responsible tourism, blogging, social media, and travel technology. More than 18,000 attendees are expected at conference sessions, including 9,000 unique delegates, and more than 38 travel industry sectors represented at WTM London.
The event will kick off with the WTM Speed Networking on the Global Stage, bringing 1,400 exhibitors and more than 200 business senior buyers over one session. According to the organisers, "it will help to broker connections and business opportunities between buyers and exhibitors before the exhibition floor opens."
This year's exhibition will also unveil an array of research in to a variety of sectors within the global travel industry by a plethora of leading research organisations including Mintel, Euromonitor International, Nielson, and Phocuswright.
The first piece of research to be unveiled is the World Travel Market Industry Report. The report polls both the global travel industry and 1,000 UK holidaymakers, and gives an insight into the conversations taking place on the WTM London exhibition floor.
The second day of the exhibition will see launch of WTM Global Trends Report, in association with Euromonitor International. The report includes a key trend for every geographical region of the industry alongside one for technology and global brands.
Additionally, a Nielson report on millennial's luxury purchases at airports, and an NUS Insight Presents: #FOMOholidays! Driving your UK student travel strategy session will also be presented among a foray of key data for hoteliers.
This year will again see sessions, organised by Traverse, spread over the full three days of the event, including the WTM Bloggers' Speed Networking event, which links 100 of the world's most influential bloggers with exhibitors and their PR representatives.
The first blogging session, Mobile and Live Social Media, on Monday, November 7, will look at the impact of the major players in the 'live' social media arena.
Experts – including live streamer Tawanna Browne Smith; food and travel blogger Niamh Shields and Kevin Mullaney, Head of Digital at Flagship Consulting – will discuss the merits of Snapchat, Facebook, Periscope and YouTube and the audience will vote on which they think will be the most important going into 2017.
World Travel Market London, Senior Director, Simon Press said: "The digital world is so fast-paced. Blink and you miss a new trend, feature or tool. Ever since blogging was added to the event programme at WTM London in 2011, our sessions have been incredibly well-attended.
"This year's sessions focus on key elements that make successful digital and social media campaigns, drawing on a variety of case studies, with insight from some of the best digital influencers, bloggers and marketers. And of course, it wouldn't be 'social' media if we didn't get the audience involved, so there'll be plenty of time for views and questions from the floor at the end of the sessions."