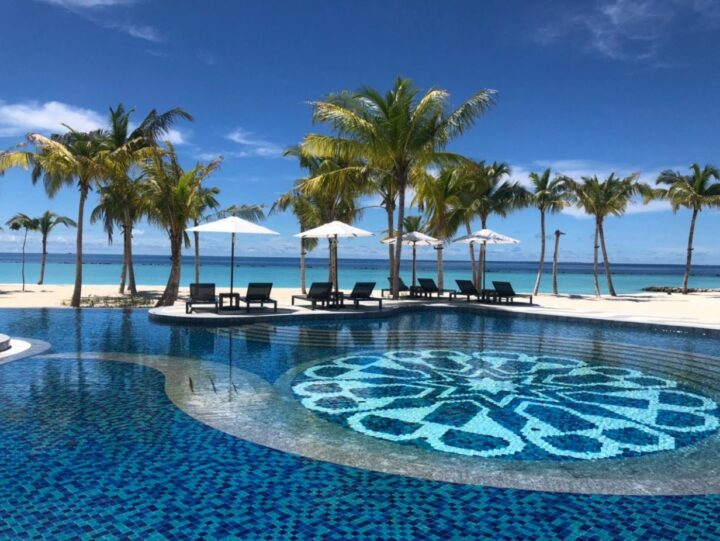 Cafe del Mar Maldives; Networking Partner for GM Forum 2020
Famous for its masterfully curated chillout ambience and world-class music compilations, Cafe del Mar has recently brought its world-renowned international lifestyle brand to the shores of the Maldives for the first time, at Crossroads Maldives. Coming on board as a sponsor of the next GM Forum in April 2020, the venue will also host the networking reception following the GM Forum on 2nd April 2020.
In addition to the Maldives, Cafe del Mar has recently expanded in Asia with an opening in Bali earlier this year. Managed by an experienced team led by GM Frederic Perrin, Cafe del Mar Maldives is to have a softer vibe, more attuned to honeymooners and families with whom Maldives is most popular as a tourist destination. However, according to Perrin, while 'each location has its characteristics, the foundation and the DNA (of the brand) are the same for each location."
Hotelier Maldives GM Forum was inaugurated in 2016 to function as a medium for discussing the unique challenges of managing resorts in the Maldives. The event also presents participants with the opportunity to learn from the best practises of their peers in a mutually supportive environment. The Forum consists of keynote speeches, presentations and panel discussions. The first two editions of the Forum were hosted at Hulhule Island Hotel (HIH) while the event moved to Kurumba Maldives in 2018 and to Bandos Maldives in 2019. 
Next year's Forum will be curated around the two themes of Sustainability and Human Capital. For sponsorship inquiries and to attend you may get in touch with us on sales@167.172.155.58 or cristina@perspective.mv or call +960 7910858 or +960 7999008