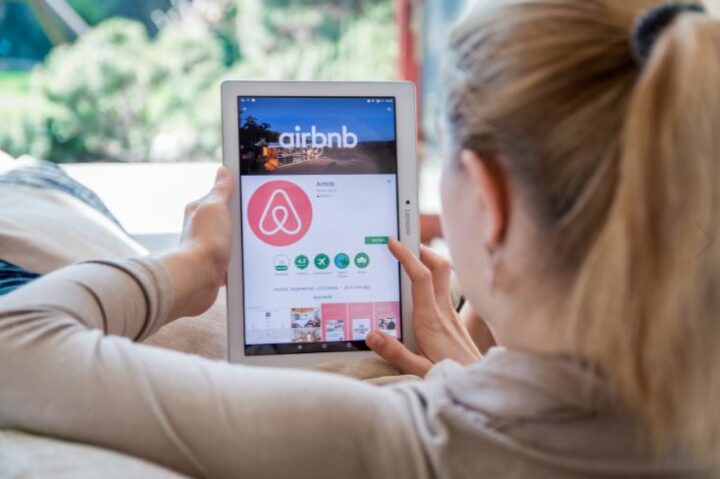 What should hotels learn and copy from Airbnb
The hotel industry generally suffers from a victim mentality. Airbnb is the big bad wolf that is not playing according to our rules. They and other sharing economy business models are bringing damage to our hotels, and it isn't happening in a fair way. But let's turn the game around and find out what we can learn from them to become better at our own business, hotel management, a.k.a. hospitality. Let's have a look at their strategies to find some disruptive ideas and see how we can apply them in our hotels. Ready?
Innovative strategies for hotels in the sharing economy age
1. Use of experiential hospitality
The city is the experience itself and Airbnb helps their guests to live it. Experiential travel trumps convenience. So, Airbnb rentals not only offer a place to rest but also unforgettable experiences during the stay. How? They bought the company Trip4real, so their guests can directly book experiences during the stay with local people. Conclusion: it is not just about the stay anymore, it is about the offered value of the entire stay.
How can hotel managers apply this initiative at their hotels?
Work with sharing economy platforms or with freelance local tour guides and offer your guests themed walking tours of your city. Check out these sites:
Go even further by recommending your guests to join events on one of the following sites during their stay for a real local experience:
Your Host (reception) team should become local social concierges. They should network with locals and get to know the best of the best, and know what is on in town besides the big events. They can even organise MeetUp events with locals in your hotel to stimulate more interaction.
2. Make them feel home at your hotel
Some guests choose Airbnb it because staying at an apartment makes them feel home. Have a look at the facilities of their apartments and figure it out what do they value: access to a kitchen, a living room to relax, a laundry, etc. Hoteliers can offer this too, one idea is to create a new rate including some of these services, and see what happens. Do you have business travellers that come to your hotel on a regular basis? Test it with them! You can have great ROI from very little investment.
How can hotel managers apply this initiative at their hotels?
Gift them cosy slippers to be used on the facilities. Note they need to be nice ones, they can take home as a souvenir (so not the standard white hotel edition).
Have an open area with some free drinks snacks opened 24 hours so they will have something to eat at any time.
Organise a daily free aperitif with some wine and something to nibble on. This works magic for your guest review scores by the way.
Have free books that they can read during their stay and take with them when they leave.
Offer free laundry service for a limited weight.
Create a package around the above options to present it well on your website.
3. Be human through tech
Let's look at the way they interact with their guests before, during and after their stay. Airbnb is killing it, compared to hotels in service level. There is an efficient chat mechanism. Actually, it's more like email, but it poses as chat, to make it feel more personal. Guests can contact hosts for any question on the facilities, location, etc. And the host can make recommendations and provide personalised add-on service throughout.
What upsets me, is that in the hotel industry we have become lazy. Our website is a gatekeeper. It is a barrier that replaced the phone. It allows us not to have to talk to travellers who might be interested to stay with us or even guests who booked that might, that have some questions. No mind you, most hoteliers don't want to talk to prospective guests. We have a website; all information is on there. Please look it up yourself, and we will even give you a discount if you book online on our website.
We have to admit Airbnb has smartly noted hotels have missed the boat on how to best use new technology and smartly played into humanizing the booking process with a more personal human touch. So, let's use all those resources we have in our hotels to provide amazing pre-stay and post-stay service and show travellers how much better we are at this game than Airbnb hosts.
Yes, hoteliers should also communicate and answer questions or concerns and quickly reply or make adjustments, which ultimately builds trust, repeat customers, and more (direct) hotel bookings!
How can hotel managers apply this initiative at their hotels?
Implement a live chat to answer questions on the spot while potential customers are using your website. They will see that there is a real person behind, looking forward to welcoming them. It is a preview of what to expect when staying at your hotel. So, a moment to shine.
Contact with your guests before their arrival, as a human host would do, you can propose them some local activities during their stay or just to ask if they have some special requirement. Use an automated email campaign and after you just have to interact with the ones interested!
Do follow-up calls to guests prior to their stay to upsell them. This comes across very personal and is perceived as additional service. Based on certain criteria you can define what to offer. I.e. if they are in a driving radius, offer them parking, and explain space is limited, and you want to make sure your guests are taken care off. There are a million things you can think off.
4. Uniqueness and design perspective
We have all seen that Airbnb is now open for hotels to advertise their rooms at their platform. The idea behind is that some hotels can offer added value in comparison with the apartments. Basically, They just want hotels that have two characteristics in special: the uniqueness of their space, and cool open areas with common spaces that motivate socialisation among guests.
How can hotel managers apply this initiative at their hotels?
Build common areas, with a unique design concept. Make sure it is also accessible and welcoming to locals, so your guests can interact with the community.
Co-working spaces are very popular as well to integrate into hotels mixing travellers with locals.
5. Decentralisation & sustainable tourism
A controversial topic that always jumps into the table when we talk about Airbnb. It is a fact that tourism has caused congestion in some areas of the cities and this deteriorates the quality of life of the residents. Airbnb says that they are moving guests to areas of cities outside of the city centre because they have apartments all around the city area.
Also lately, Airbnb has published a statement talking about how sustainable tourism benefits to all the stakeholder's guests, hosts and cities, and have developed their business taking this mindset into account. And for this reason, they want their hosts to be sustainable and to implement green practices. Great, but what can we do?
How can hotel managers apply this initiative at their hotels?
Build your hotel in a new and trendy neighbourhood. Be a pioneer and position yourself as the place to enjoy the city out of the crowd, and you will kill it with the travellers who want to spend a few days living like locals.
Install a green energy system onsite of water conservation and use of renewable energy.
Use green and recycled, organic, fair trade products on the hotel facilities and rooms.
Choose and promote local suppliers for the food of your restaurant, the sheets and towels of the room, hire local designers to develop a unique lodging concept.
The final word
Airbnb has taken a piece of the cake by offering a disruptive product, and their growth in a few years means that they know what the travellers want. As hotel managers, we need to adapt our offer to satisfy these needs. So, why imitate ourselves to use them as a new booking channel? Let's steal some strategies from their success and be disruptive, try, experiment!Patrick Landman is the CEO of Xotels, a game-changing hotel management company, since 2006. With their proven methodology in hospitality strategies and operations, they have built up a portfolio of over 75 properties, including boutique hotels, modern budget hotels and resorts. They turn around hotel performance by breaking with the status quo. If you need help with your hotel, they provide hotel management/owner representation services and revenue management consulting. Visit xotels.com for more information.