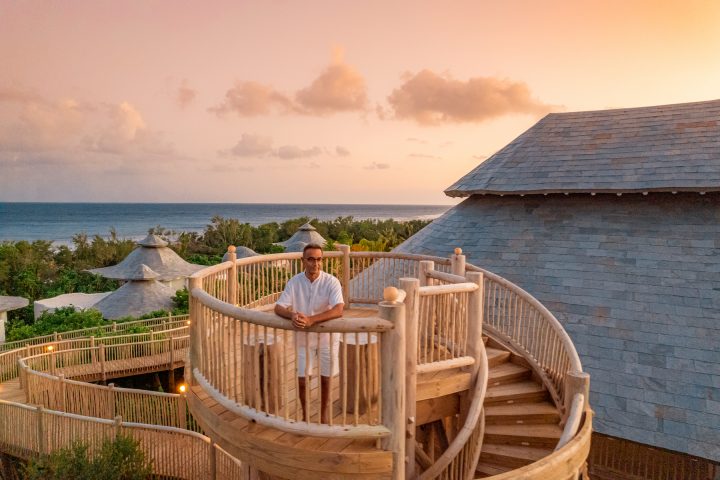 How Soneva Inspires a Lifetime of Rare Experiences
Along with barefoot luxury and Slow Life philosophy, the three Soneva resorts in the Maldives and Thailand are known to host unique experiences that go beyond bespoke. From an annual programme of rare experiences to the first Jaipur Literature Festival and TEDx event in the Maldives, Soneva aims to be a leader for guest experiences.
With input by Sonu Shivdasani, CEO and co-founder of Soneva, Hotelier Maldives explores deeper into Soneva's concept of rare experiences.
Unique Experiences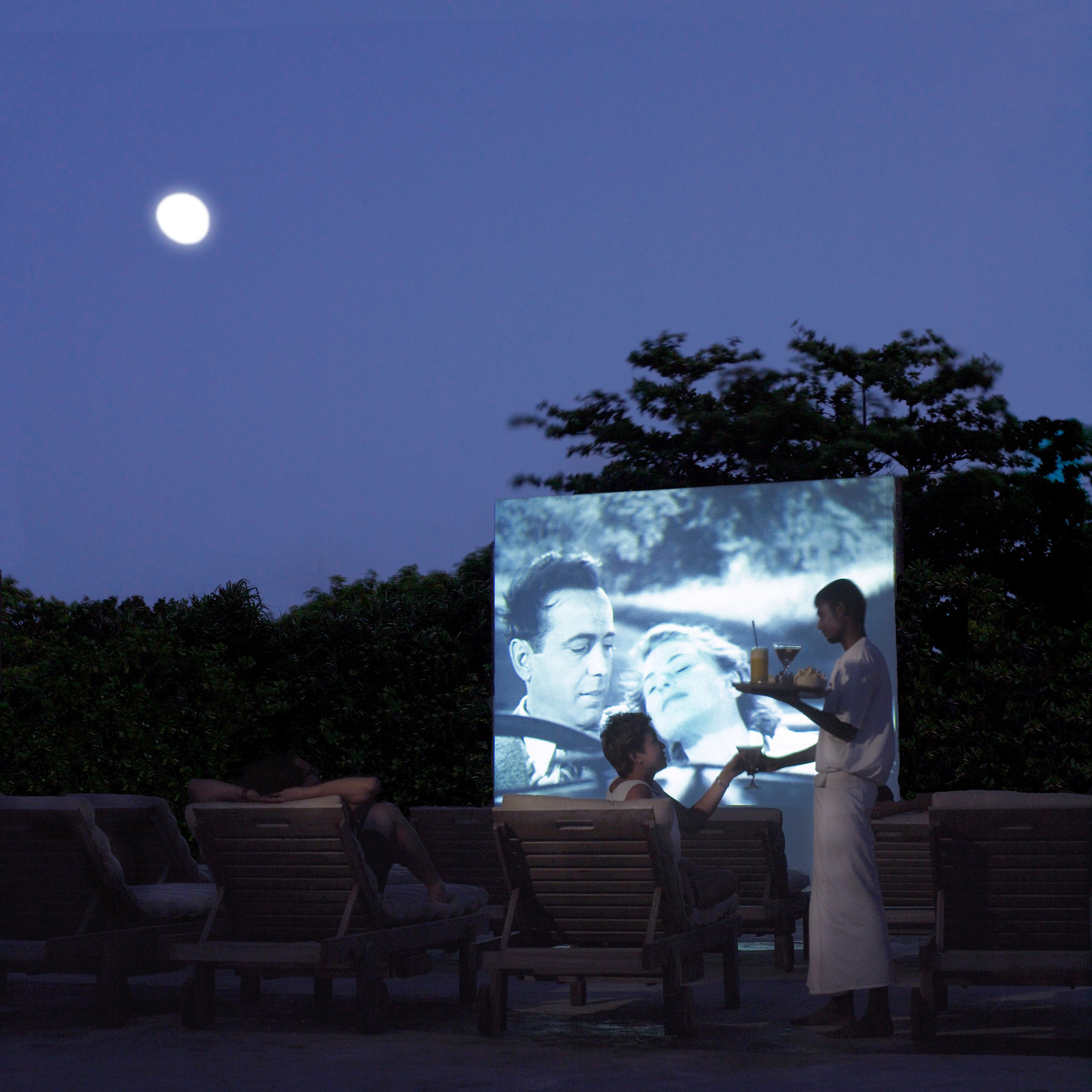 During early 2018, Soneva launched a year-long campaign known as the 'Festival of Colour' to celebrate the diverse array of guest activities and experiences on offer; ranging from visiting Michelin-starred chefs and astronomers, through to authors, champion free-divers, artists and more. Each month was infused with a particular colour and theme, underscored by a series of short films from acclaimed French film director Bruno Aveillan. The campaign ran until 2020, the year they launched Soneva Stars – an annual programme featuring an eclectic and thought-provoking line-up that includes Michelin-starred chefs, legendary sportsmen and women, leading wellness specialists, acclaimed artists, best-selling authors and more.
"Throughout the year, we offer a rich array of guest activities and experiences through our Soneva Stars calendar to ensure that every stay is unique; whether it is at gazing at the stars through one of the largest telescopes in the Indian Ocean at our observatory, learning to free dive or snorkelling with our Marine Biologist. There are also learning opportunities from inspiring visitors; from world-renowned astronomers, glass artists and world champion free divers to famous authors, Michelin-starred chefs, winemakers and even Grand Slam tennis champions like Jonas Björkman," said Sonu Shivdasani. "We are also planning a wellness festival soon, Soul at Soneva Fushi, to complement our new Soneva Soul wellness offering that we launched in late 2021."
Soneva Soul blends thousands of years of ancient healing wisdom with the latest science and innovation. Guided by the principle of 'lifestyle evolution'; the resorts' experienced therapists, medical experts and wellness specialists create personalised wellness experiences that empower guests to realise their utmost potential, achieve long-term wellness goals and reconnect their mind, body and soul.
International Events to Maldives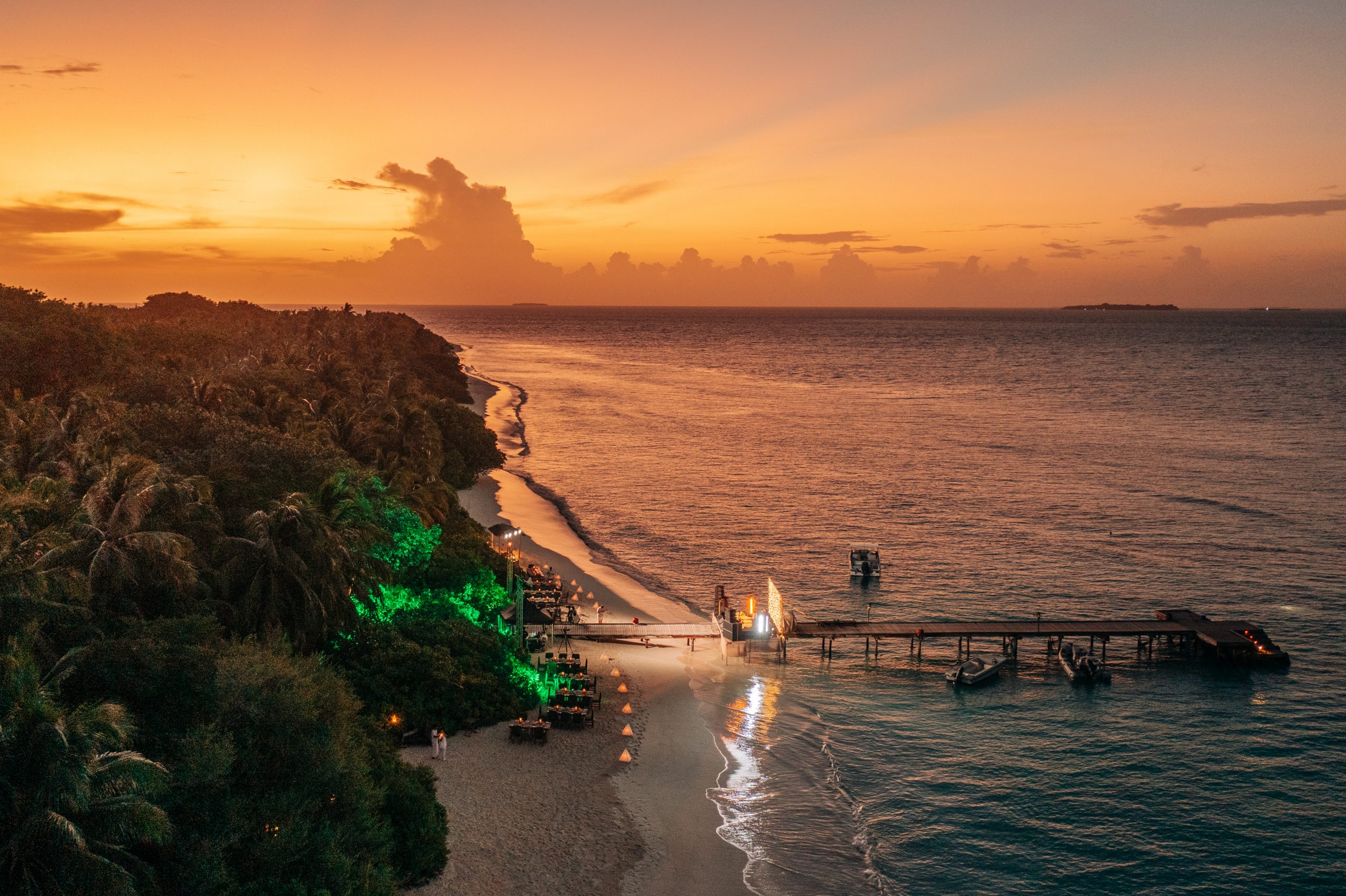 In May 2022, Soneva partnered with Teamwork Arts to bring Jaipur Literature Festival to the Maldives for the first time, a few months after Soneva Fushi hosted the first TEDx event in the country. Both JLF Soneva Fushi and TEDxBaa Atoll were focused on Soneva's Slow Life philosophy.
"A truly bespoke experience, JLF Soneva Fushi was a study in Slow Life, with morning yoga sessions, stimulating workshops, world-class international cuisine, and stunning sunsets that were all set against our languorous blue sea. Environment, travel, wellness, history, sustainability, poetry, astronomy and many more themes were also part of the panel discussions, events and workshops."
"The festival saw like-minded people from each corner of the world come together to celebrate literature, arts and music at Soneva Fushi. We were thrilled by the response to this first edition of JLF Soneva Fushi, which is the first of a series of three festivals. The next event will be held from May 12 – 22, 2023."
Soneva saw bookings from India, GCC region, UK, USA and Europe for the JLF Soneva Fushi event, which came to an end on 21st May 2022.
By hosting such events, Sonu states that destinations can offer travellers a reason to return year after year and it also helps to further enhance the Maldives as must-visit tourism on the world map.
A Rising Trend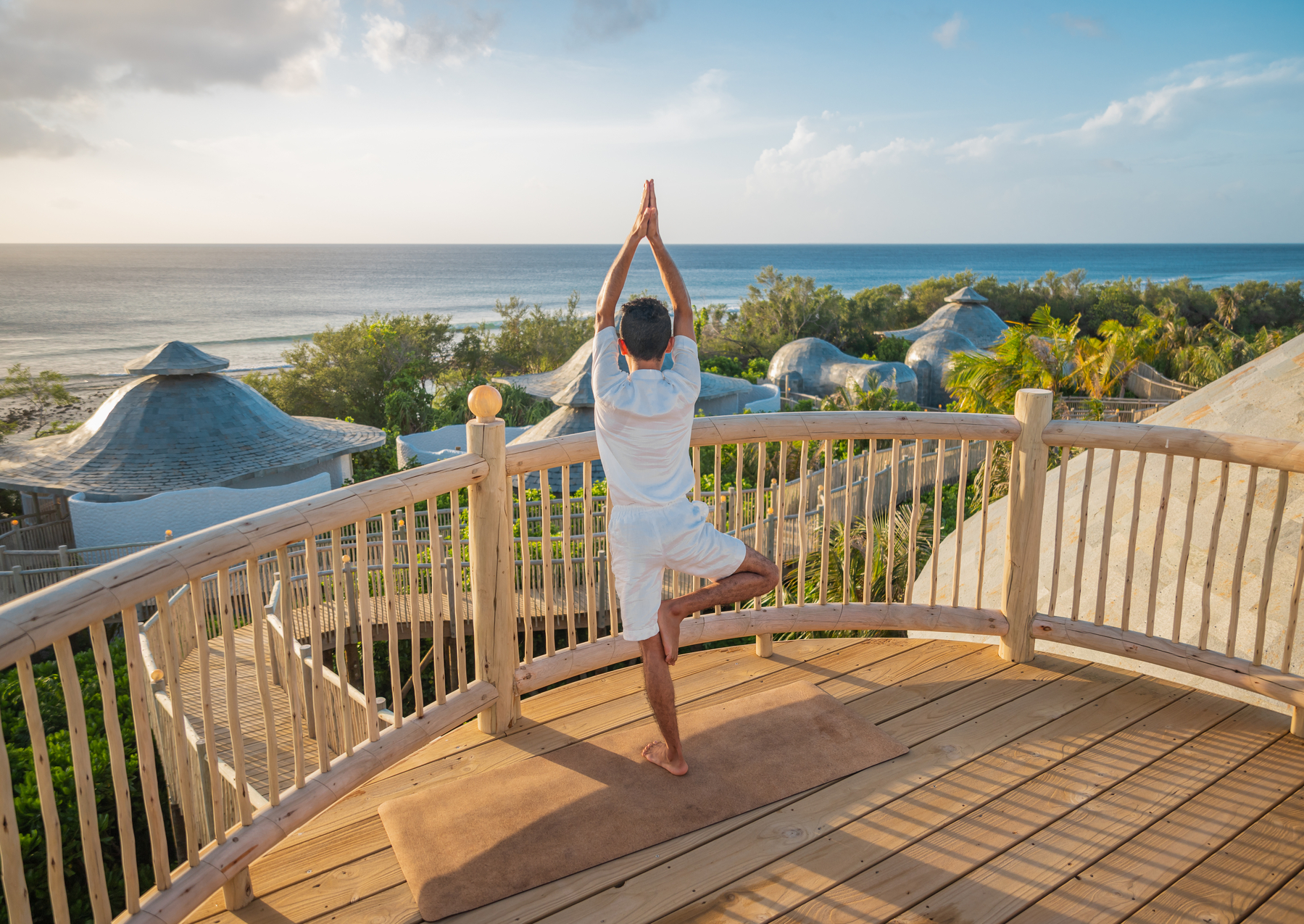 "As we come out of the impact of the COVID-19 pandemic, we have found that travellers are becoming more health-focused, more aware of nature and more sensitive to the challenges of the planet," said Sonu. "Reunions with family and friends have also become very popular, and we are already witnessing this emerging trend at our resorts through an increase in multi-generational travellers coming to stay at Soneva."
"Our guests we believe have an increasing thirst for knowledge and learning, they seek discretion, special access and surprise. They want meaning, authenticity, and connection. Today people crave conviction, experiences, focus and depth, discovery, and understanding."
"With climate change and its affects so apparent, the world is also striving for real experiences. Living in the moment is everything. When guests go on holiday, we don't want them to do the same thing they do at home – we want them to escape, to dream, to feel. For that you need to experience."
Festive Tourism and Sustainability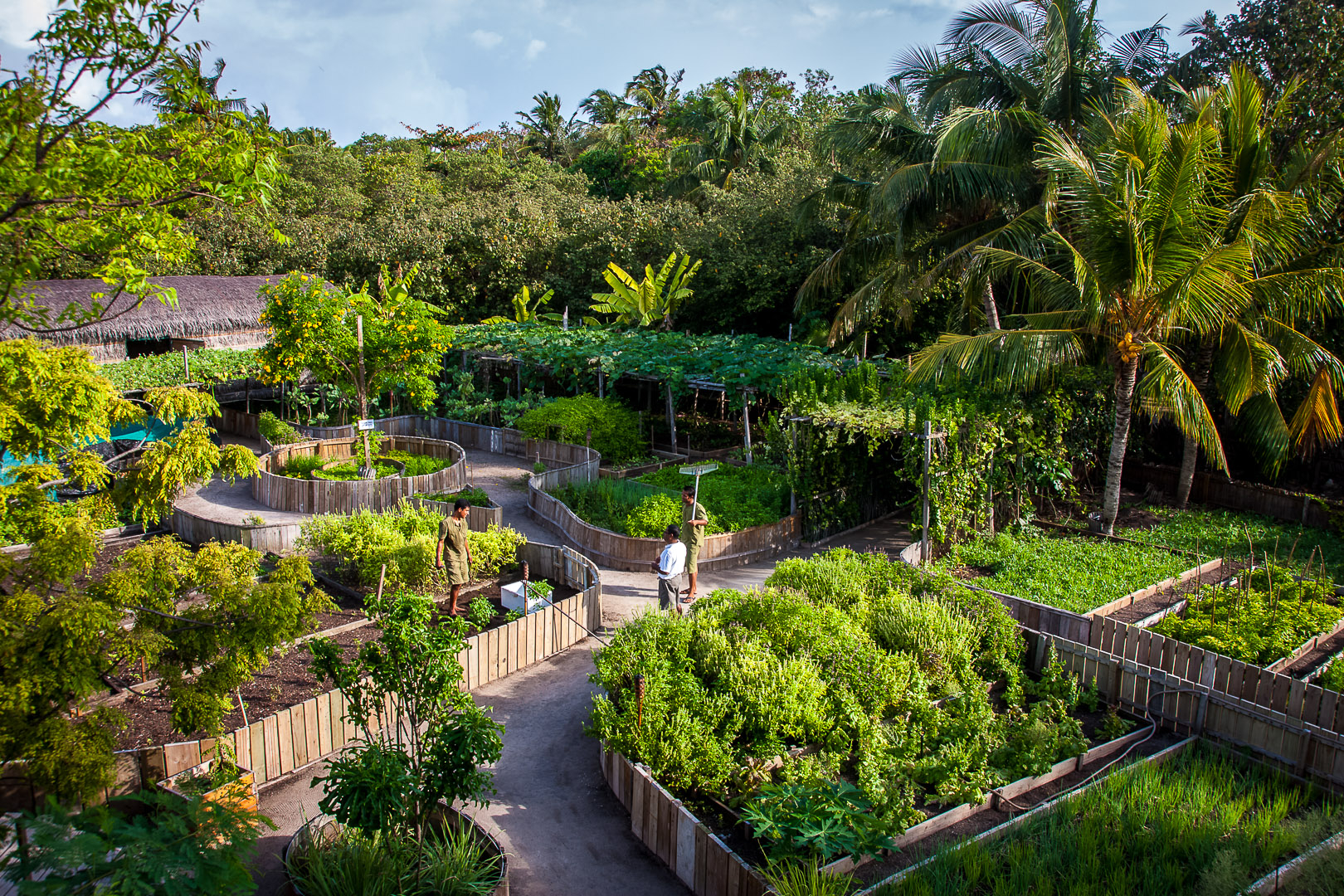 Sonu believes that all companies, including hotel and event businesses, must have a purpose beyond profit. "They must play a greater role in the world beyond just enriching their shareholders. I don't believe that this has to run counter to a successful business model, in fact, it can be central to it. We can find opportunities to make small positive changes that do not impact negatively on our profitability or our guests' perception of our products, yet which can generate considerable good for both the environment and society by hosting arts, music, literature and cultural events, especially ones like JLF Soneva Fushi. In fact, they can often enhance our guests' experience."
At Soneva, sustainability as at the heart of everything they do. "We recycle what we can onsite by composting organic food waste and garden waste and make our own charcoal from wood waste. Glass waste is sent to Soneva Fushi's Art and Glass Studio where it is crushed and melted down to be made into one of a kind works of art by world-renowned visiting glass artists or turned into functional glassware by our glass team – during the JLF Soneva Fushi event guests can experience glass blowing classes as part of the programme," explained Sonu.
"In addition, all metal and cardboard are sent off the island for recycling. We have a small number of non-recyclables that we incinerate onsite. Our projects team also use styrofoam packaging to insulate the walls of our villas, or it is broken down and used to make building blocks. We have also begun making our own coconut oil at our resorts from coconuts collected from our islands. We use the copra (white meat) in our kitchens, or we sun dry it and press it to make oil, and we use the husks and shells in our compost or as building materials."
"Operating in remote locations also requires our guests to travel long distances. On average, a guest's round trip will result in emissions of around one ton of CO2. Our guests have little choice but to fly to reach our remote locations. In 2008, we also realised that our approach towards measuring carbon emissions was limited as we were only measuring scopes 1 and 2, not scope 3, which covered the externalities i.e., guests flying in, supplies coming into our resorts, etc. We thus decided to measure scope 3. To our great surprise, we discovered that 85 per cent, yes, 85 per cent of the CO2 emissions from Soneva Fushi come from scope 3, which the industry, in general, do not measure. So, we took the simple step of adding a mandatory 2 per cent Environmental Levy to our guests' bills, to off-set all our emissions. It was a small change, and relatively small charge, which we found our guests more than happy to accept. And the rewards have been great."
"This small levy, based on the villa rate, lets the Soneva Foundation invest in projects that have a positive environmental, social and economic impacts which offset carbon emissions from both guest flights and resort activities."
Future Festivals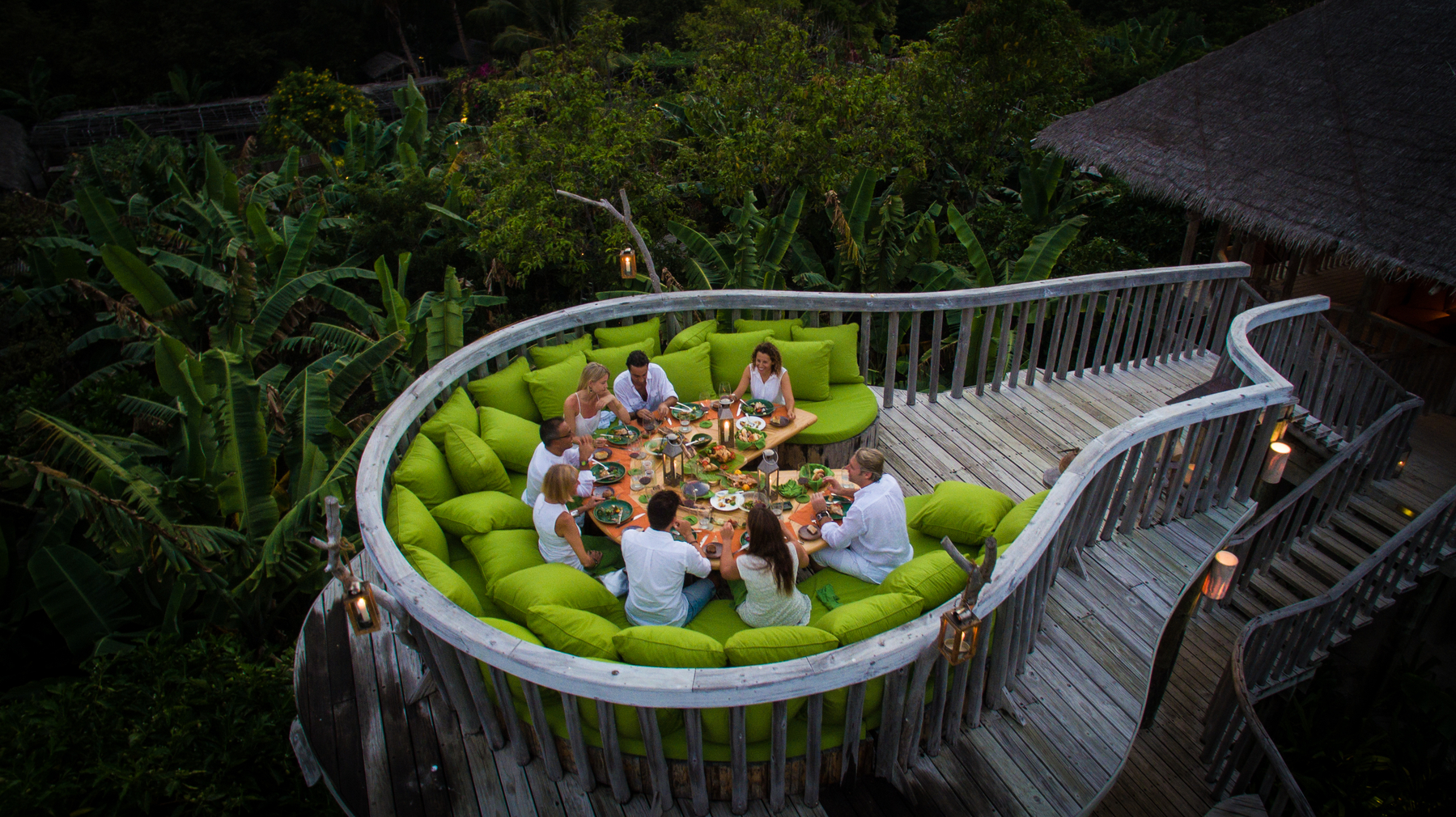 Upcoming festivals at Soneva include Food & Beverage Festival in 2023, which celebrates a feast of global cuisines and gastronomic cultures. Guests will be invited to join tasting sessions, cooking classes and workshops, and dine with some of the world's finest chefs and restaurateurs. Meanwhile, JLF Soneva Fushi returns for its second and third edition in 2023 and 2024. The first-ever SOUL festival is also set to take place at Soneva Fushi; where guests will meet a thought-provoking line-up of global health and wellbeing leaders, luminaries and pioneers, and discover centuries of healing wisdom and the latest innovations in medicine and science through engaging workshops, talks and wellness sessions.
Featured Image: Sonu Shivdasani, CEO and co-founder of Soneva at Soneva Jani