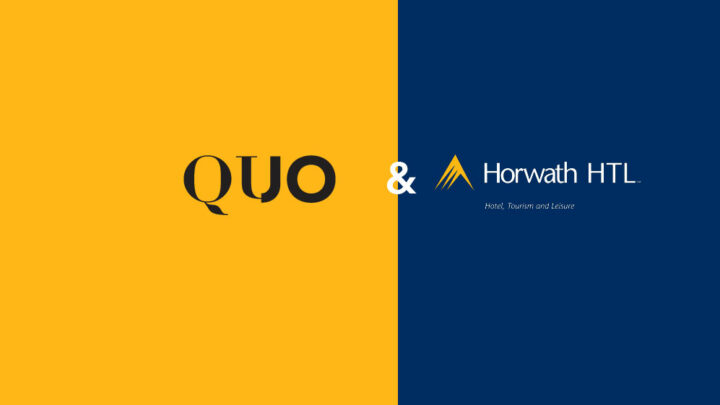 Horwath HTL and QUO announce strategic alliance
Specialist hotel business strategy consultants Horwath HTL and brand creation agency QUO have entered into an alliance to combine their expertise in order to provide the hospitality sector with an unparalleled offering in terms of business consulting.
The two world-leading firms will provide a suite of integrated services ranging from feasibility studies through to brand definition.
According to the companies, "this new alliance creates powerful synergies that will deliver immense benefits to clients through a fully integrated approach to hospitality business strategy."
"Never before has such a broad but complementary range of turnkey services been available to the hotel and travel sector from a single source. With this new arrangement, the two agencies will be working together to provide unified business and brand strategy services that will augment each other to generate fully optimised outcomes for clients," the companies said in a press release announcing the partnership.
"We have spent a tremendous amount of time analysing where we can truly add value for hotel owners in a global market with such a strong proliferation of brands. Partnering with QUO allows us to provide an incredible and complementary solution to hotel owners," said James Chappell, Global Business Director of Horwath HTL.
"Using our market knowledge and experience, combined with QUO's ability to create and bring to life amazing brands, we can offer a full strategic analysis and brand repositioning service, unique in the industry."
Howarth HTL will provide management services, including asset management, planning and development, valuation, and strategic advice. Meanwhile, QUO, known for inventing and developing some of the most innovative and iconic brands in the hospitality sector, will deliver its expertise in brand strategy, corporate identity, content and design creation, video and web services.
"We are extremely excited about this new alliance with Horwath HTL. The hospitality industry is well aware of the high quality of Horwath HTL's business advice, and combining that with QUO's specialist experience in hotel and travel branding creates an unprecedented package for the travel industry that is so much greater than the sum of its individual parts," said David Keen, QUO's CEO.
"Our joint team will now be moving forward to work closely with clients to generate highly innovative strategies that will have a massive impact on the future development of the hotel and travel sector."
Horwath HTL (Hotels Tourism and Leisure) is the world's largest and most experienced Hotel, tourism and leisure-consulting brand, with 45 offices in 39 countries. Horwath HTL provides unequalled expertise for clients around the world, always providing the highest level of service to our clients.
Over the last 25 years, Horwath HTL has gained extensive market knowledge through involvement in thousands of projects.
Horwath HTL is a member of Crowe Horwath International, a professional association of accounting and management consulting firms founded in New York in 1915. Crowe Horwath International is currently ranked among the top ten international professional service groups with offices in close to 586 cities in 108 countries.
Creating and activating the global travel industry's top brands, QUO guides clients along their branding journey. Their strategic thinking builds brand equity and revenue, with concepts created, fine-tuned and then implemented through a range of products and services. QUO's integrated offerings include the creation of brand DNA, distinctive design, memorable consumer experience, engrossing content, stunning videos, advanced digital solutions and high-quality production.
The company's international experts use their extensive experience to craft brands that deeply resonate with today's consumers. Whether branding nations, luxury hospitality giants, high-flying airlines, funky design hotels, adventurous travel companies or elegant boutique resorts, QUO brings ideas to life.