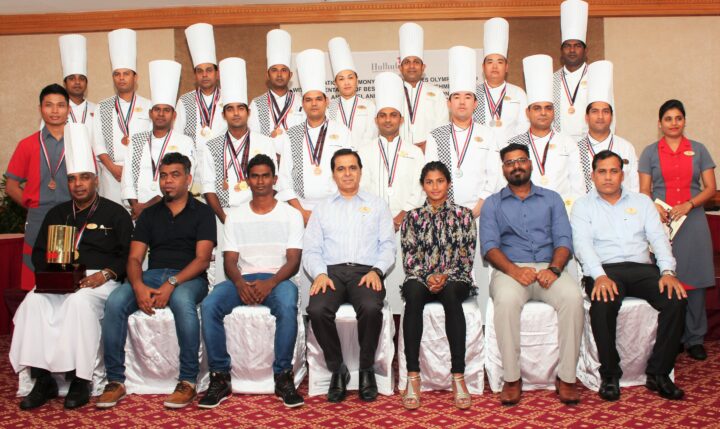 Hulhule Island Hotel celebrates Best Culinary Establishment award
The Hulhule Island Hotel (HIH) has won the Best Culinary Establishment award at the recently concluded Food & Hospitality Asia Maldives Culinary Challenge.
The hotel also won several awards in various categories including 4 Top Honours' trophies, 5 gold medals, 9 silver medals and 18 bronze medals.
"This being the seventh time Hulhule Island Hotel was awarded the 'Best Culinary Establishment in Maldives is a testament to the exceptional quality of food and beverage offered," the hotel said in a press statement.
A special function was held on 30 August to celebrate the hotel's achievement at the Culinary Challenge and its 16th anniversary as well as Maldives' participation at the Olympic Games 2016.
The athletes who competed at the Olympics, including Hassan Saaid, Aminath Shajan were among the dignitaries in attendance. Marzoog, the General Secretary of Maldives Olympic Committee and Ismail Farhan, the national swimming coach were also in attendance.
It was motivating for the enthusiastic team of HIH to hear from these national heroes on being successful in their career, the hotel said.
Speaking at the event, the athletes stressed the importance of setting goals and working hard.
Utkarsh Faujdar, the General Manager of HIH congratulated the winners of the Culinary Challenge and advised Team HIH to draw inspiration from the Olympians.
The Olympic squad was presented with mementos as well as dinner vouchers for the hotel's signature restaurant Uduvilaa and membership for the swimming pool and gymnasium.
The evening concluded with tea and photo sessions.