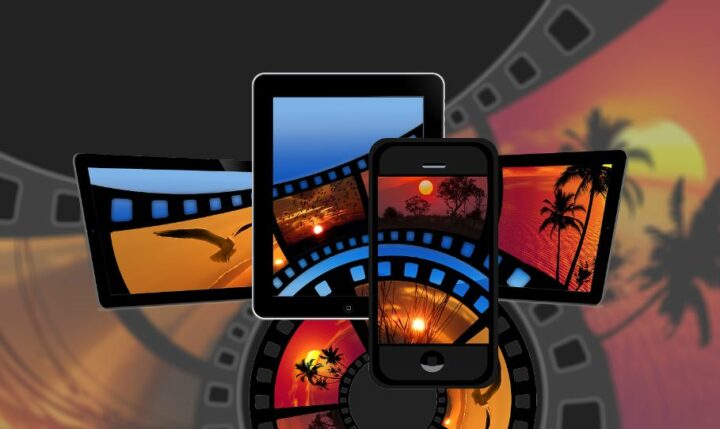 The feed, the stories and IGTV – all the video content you should be making right now
It's no longer a mystery, video content rules today' social media platforms like never before and hotels & resorts in Maldives have finally embraced the fact. So what's next?
Video content today is used as marketing tool by 81% of worldwide businesses, counting on an average of 1.5hr of videos watched (per user) on a daily basis. And if it's true that 72% of the consumers prefers to learn about a brand by watching a video, it's no surprise that social media marketers today are fighting to secure enough budget for video productions within their content strategy for the next financial year.
Let's be honest, producing unique and appealing video content in the Maldives has never been harder than today. While it is true that the destination enjoys some of the most breathtaking backdrops of the Indian Ocean, not to mention the underwater world – a paradise now well known for its incredible marine life – it is also undeniable that many resort operators in the Maldives often fall into the trap of producing the same videos over and over again, sometimes even featuring almost the same script.
Among many, a few island resorts are ahead of the game and have recently featured original productions to showcase their islands. The underwater fun videos of Anantara Kihavah are calling the audience from below the surface, making you want to jump in the water right away. While relaxing SPA videos like those of Anantara Dhigu might be a bit more common given that 5star resorts are not short of luxurious facilities, eye-catching drone videos produced by Huvafen Fushi, Finolhu and Kandima Maldives are some of the most share-friendly content on social media in the Maldives today.
So if video content is not the problem, how can digital media managers ensure that their social media ratings would keep up with the competition?
Choice of platform
Feeding the company YouTube channel remains a priority even if the metrics are actually showing that LinkedIn will be the star platform of 2018. Facebook video options are now able to retain an incredible amount of data and Snapchat is heading for the door with a decline as low as 9% as platform of choice for video marketing worldwide for the next 12 months.
And Instagram?
Video marketing for Instagram continues to evolve, somehow echoing the consumer ever-shorter span of attention. But something changed recently, and digital marketers around the world suddenly found themselves with a brand new video channel to master.
Instagram Stories
Video-clips on Instagram Stories are only 15 seconds long, making the build-up of the story-content challenging for content managers. A variety of apps, however, can help you cutting your video at exactly 15 seconds per section to facilitate the upload.
Instagram live
Live videos on Instagram can go as long as 60 minutes and are now appearing in a different 'story-bubble' than your profile one. Live videos disappear after 24hrs unless you save them on your profile's Instagram highlights.
The Feed
Feed videos on Instagram can only be up to 60 seconds long and, let's be honest; Instagram is not doing a great job at formatting it. If you choose to upload a video on your Instagram feed and decide to keep it on 'landscape' format instead of 'square' the feed will only reproduce a square video cover – which is not necessarily centered. So if you decided to upload a video on your Instagram feed, beware of the final look on the grid.
IGTV
The new kid on the block, Instagram TV is now adding an extra social touch to video content marketing. 1hour-long videos can now be uploaded directly on your profile's IGTV channel – you can easily activate one if you have not done it yet, directly from the app. The videos do not disappear, there is no need to trim them and can be watched either vertically or horizontally. Although IGTV has its own app, Instagram still prefers to keep all the functions on the 'mother-app' so to reach all of its 1 billion users worldwide.
Unfortunately, while international resort brands in the Maldives are no stranger to the potentials of social media and video marketing, none of the resorts listed within the Top 10 on TripAdvisor features any of the above. The Instagram stories are mute, very few videos on the feed and IGTV does not even exist on any of their profiles, the only exception? The profile of Four Season Maldives features stories, highlights, IGTV and loads of videos on their feed.  An example to follow for many.PR and digital marketing specialist Dolores Semeraro worked extensively across China and was most recently based in the Maldives for six years; she specialises in digital media and creative communications for travel and tourism with extensive knowledge of Chinese digital media platforms (Weibo, Youku and Wechat). Being fluent in the Chinese language, she is a business facilitator on Chinese protocols, culture, and behavioural patterns.