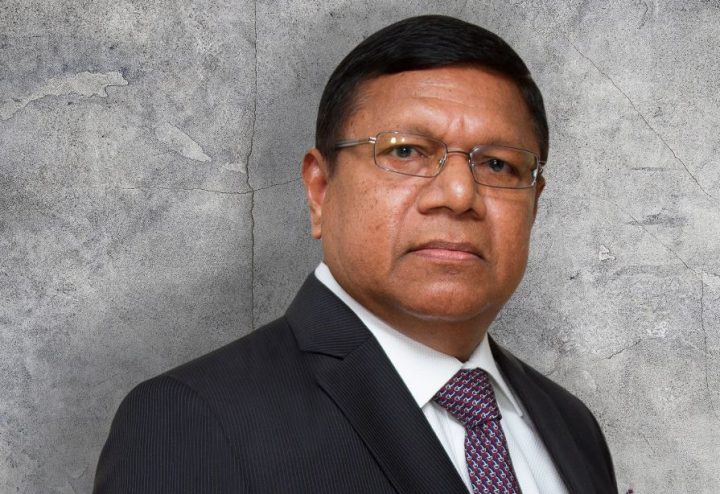 Veteran Maldivian Hotelier and Entrepreneur Ibrahim Mohamed Didi presented HR Maldives' Lifetime Achievement Award
Veteran Maldivian hotelier and entrepreneur Ibrahim Mohamed Didi, the Chairman of SIMDI Group, has been presented the Lifetime Achievement Award at the HR Summit & Expo 2018, alongside the 50 Most Talented HR Leaders awarded by HR Maldives.
The 50 Most Talented HR Leaders' Awards creates the appropriate circumstances by recognising the individuals and organisations in the hospitality industry, who are pushing the boundaries of people strategy for the achievement of organisational goals.Ibrahim Mohamed Didi is a renowned businessman and shareholder and director of a number of companies owning tourist resorts and general trade businesses. His contribution was instrumental in the development of one of the first tourism establishments in the country – Lhohifushi (today Adaaran Select Hudhuranfushi).Ibrahim Mohamed Didi has been a pioneer in the Maldivian Hospitality industry and has been amongst the few who revolutionised the industry. Through his contribution to this sector, Ibrahim Mohamed Didi has trained and nurtured numerous professionals. One of his notable achievements in the hospitality industry includes his chairmanship at One&Only Kanuhura Ltd, which owned and operated One&Only Kanuhura, a five-star luxury resort.
The resort was developed based on his personal experience with over three decades in the tourism industry as an entrepreneur and as an architect. One&Only Kanuhura was highly regarded among world's leading resorts, winning accolades such as "Best Designed Hotels in Asia, Australia and New Zealand 2001" and "Hideaway of the Year 2001". The company was sold in 2008.SIMDI is led by the Chairman Ibrahim Mohamed Didi and Chief Executive Officer Dr Mariyam Shakeela. As one of the premium distributors in the Maldives, SIMDI holds exclusivity of a broad range of brands of FMCG products, wine and liquor, resort-ware, and IT products. Its core divisions in the Maldives include SIMDI Bev, SIMDI Resu, SIMDI Tech and SIMDI Cpd.SIMDI has the following subsidiaries and related companies; International Medical and Diagnostic Center (IMDC), Smart Design, Stock Brokers Maldives, Insititute for Counseling and Psychotherapy (ICP) and Dhives Insititute. With over 40 years of service, SIMDI Group is one of the leading hotel and resort suppliers in the Maldives; representing over 98 brands, and providing over 11,000 products and services.
In addition to SIMDI Company Pvt Ltd, other companies under Ibrahim Mohamed Didi's belt include ALTAF Enterprises Pvt Ltd, Dimms Company Pvt Ltd, and Cowrie Investments Pvt Ltd, with the trading businesses among leading companies in the Maldives representing some of the world's major brands. Ibrahim Mohamed Didi is also a recipient of an award by the tourism ministry in recognition of 25 years of outstanding service for the contribution of sustainable development in Maldives tourism.